Annie Dillard wrote, "How we spend our days is, of course, how we spend our lives." On the first of each month, a guest writer shares how he or she spends the day.
May 1, 2013: Christopher Castellani:
Today was a perfect day. If I'm lucky, I get a few of these a month.
My partner, Michael, always wakes before me. His voice is the first thing I hear. He stands in the bedroom doorway, freshly showered, checking his clothes in the mirror. He dresses better than I do: a shirt with cool threading, interesting shoes. He comes over, kisses me, tucks me in. It's always a surprise how good that feels, how it fills the next half-hour with peace. I'm conscious of another goodbye kiss, but when the alarm goes off he's gone and my first thought is: what will I work on today? My second: what will we have for dinner?
First, logistics must be managed. I drink a big glass of water because the sign in the waiting room of my doctor's office says that's the first thing a person should do upon waking. I shave my head, get clean, moisturize. Our house–a dramatic parlor level condo in the South End of Boston–is kept very neat, but not by me, so I try not to make too many crumbs as I eat my breakfast and pack my lunch and deal with my clothes, but I fail at this because I'm rushed and never notice crumbs or spills or stray socks on the floor even when they're right in front of me.
By 9:00 I walk to the coffee shop around the corner, which charges $2.75 for a small cup of hot water poured slowly and lovingly over grounds. It's more of a caress, really, what they do to those grounds. It makes me so happy I almost don't mind the $2.75. I find a table in the atrium next to an outlet, set up my laptop, and stumble through the dark alley of my new novel's first chapter. Beside me is Tennessee Williams's Memoirs, which I keep picking up for inspiration. When the barista isn't looking, I'll sneak a bite of the peanut butter and jelly sandwich I've hidden in my bag. Three and a half hours gets me a few potentially workable lines, some ideas I'll likely shoot down tomorrow, and maybe half a scene.  I told you: a perfect day.
It's exhilarating to watch the light come slowly through the cracks in the alley.
I try to get to the Grub Street office, where I work as Artistic Director, by 1:00. My desk is by a window overlooking the Boston Common, and on this particularly chilly day everyone's bundled up and walking fast and looking down. The marathon is next week, and I think how wretched it will be for the runners if the weather's this bad. I also think how grateful I am never to have had the urge to join that race, and how happy I'll be to have Monday off.
My fellow Grubbies and I are planning the upcoming literary conference, The Muse and the Marketplace, and though it's more than two weeks away we're already punchy. We've got over 700 writers to welcome, and the rest of the day is a blur of meetings, emails, schedule checks, and fires to put out. Everyone in this office is hilarious and smart and driven and generous; I feel such love for them, and for what we do, and for the process, that it brings out the worrier in me. How can I make sure it lasts?
At 6:00 I'm at the gym. I won't spend $9 on a sandwich at the coffee shop, but I'll pay a small fortune for a trainer to stand beside me while I torture myself. I've always been penny-wise and pound-foolish in most things.
By 8:00 I'm walking home, texting back and forth with Michael; neither of us is in the mood to cook, so we invite a friend to join us for dinner at the place on the corner. Somehow, having a friend with us makes dining out on a weekday less extravagant. Plus, the friend is  a writer with witty things to say; we're discussing film and art and books; we'll write it off. The dinner goes on for hours. I think, this is why people live in the city.
At home by 10:30, I call my parents, who live in Delaware.  It's the last thing, and probably the most important thing, I do every night. Some nights we talk for close to an hour, gossiping, detailing the minutiae of our lives, arguing over family protocol. Other nights it's a quick check-in to say, "You OK? Good. Me too," and "I love you."  If I don't hear their voices, I won't be able sleep. My father is 86, my mother 79. Some nights, they're very very tired.  On this perfect night they are not.
Michael is always asleep before me.  Like right now, just past midnight. When I go in, turn on Rachel Maddow, prop the pillows and sit beside him, he'll sense me there and wrap his arm around my waist.  We'll keep very close.  I won't pray. I won't ask for anything more than this.
~
AND THOSE SAME 3 QUESTIONS…
1. What is the best book you've read in the last few months and how did you choose it?
I just read Zoe Heller's Notes on a Scandal, after many years of seeing it on my shelf. I wanted to read a contemporary writer who paid serious attention to language and voice, and I was not disappointed.
2. Would you give us one little piece of writing advice?
Read everything. Read all the time. If you're a fiction writer, read more poetry. If you're a poet, read more fiction.
3. What is your strangest reading or writing habit?
I'm afraid I'm about as conventional as they come. I read books my trusted friends suggest, and I treat my writing time like a part-time job I have to show up for even though I'm not getting paid.
.
By Christopher Castellani:
---
April 1, 2013: Alexis M. Smith
It's an early spring day in Portland, Oregon, which means it's raining. Actually, we've had a very mild winter, and I don't mind the rain anyway. But just to give you a sense of what it looks like out my windows: gray sky, gray river, green fir trees, pink cherry blossoms. The radio announcer is promising sun breaks later, and possible thunderstorms.
My son and I woke up around 6:30. We usually do; we have synched internal clocks. He's nearly five years old, and I've been a single parent for over three of those years. He stays with his dad, who lives just a couple of blocks away, two or three nights a week, so there are mornings when I get to wake up and have a quiet cup of tea and sit down in my nightclothes and get right into the novel I'm working on. But this morning is not one of those mornings.
Breakfast is my favorite meal of the day, so we do it right: French toast and bacon, or egg-and-cheese biscuits, or steel-cut oats with marmalade and toasted almonds. This morning, it was leftover Marionberry pancakes from the weekend and one of these beautiful honeygold grapefruit that showed up at the grocery store this month. (Put the word "honey" in the name of anything and I will try it.) I went through a pot of black tea while we ate, he looked through a book about monsters and mythical beasts, and I made a half-assed pass through my email to see if there was anything I could quickly dispatch.
My son's pre-school is a short drive over the bridge to the other side of the Willamette River. I dropped him off and went for a run in Forest Park, an urban wilderness area with hundreds of miles of trails. On workdays, I usually run a 35-minute loop that leaves me muddy and panting and grateful to be alive in such an agreeable time and place as this. I haven't been running all that long—I was hiking and walking the trails before, but when you have a novel to write, you need more efficient workouts. So, last summer I started running. I've never been a runner, and it felt strange at first. You can't bird watch when you're running—not well anyway—I do catch sight of the brighter males of some species—varied thrush and blue jays—and you're more likely to miss the fact that, say, the trillium are blooming like crazy. But I stop to rest at least once on my run, if only for a minute, to breathe and say a prayer of gratitude, and this makes up for my haste, I tell myself. The forest knows I appreciate it. I ran all through the winter months, in the drizzle, in the light snow, in 20-degree temperatures, and now that spring is creeping back into the trees and the birds are wild and chatty every morning, I feel like I'm being personally rewarded for my months in the soggy, cold forest.
I live in a 750 square foot condo with a narrow deck, which we have filled with pots of plants. My "office" is my living room. Though I have a lovely desk that belonged to my mother's grandmother, I rarely sit there to work. Instead I sit in one of two thrift store armchairs, both of which have been somewhat eviscerated by my "assistants," our cats, Junebug and Olive.
I'm well into my second novel now, a book that has been gestating for four years—all through the editing and publishing of Glaciers. I kept a notebook that whole time, jotting down anything that occurred to me. I tucked in clippings from magazines articles, wrote down the names of books for research and songs that put me in the mood of the book. When I sit down to write, this notebook is beside me, along with anything else I've been reading for research.
So after my run, I pour a cup of tea, sit down with my laptop, and put on my headphones. I'm currently having a love affair with a Portland band called Fort Union. One of their songs, "That Part of Me," was on repeat so much during the early chapters that I decided to name a place in the book after the band. I understand that other writers can't listen to music with lyrics while they write, but I like it. I like hearing the rhythm of the words set to music while I write, and music can evoke atmosphere with the tiniest gestures: a change in key, an unusual harmony, the lilt of a singer's voice, a cello behind the guitars, hand-clapping. It's something I think about when I'm trying to translate the story I see and feel in my head into words on the page.
I'm regularly lured away from the novel by email and social media, so I use the Freedom App to restrict my wireless access. I make sure my old dictionary is handy and dive right in. When I'm really absorbed, I consistently write about 500 words per hour. I studied poetry as an undergraduate, and in many ways I still write like a poet. I want each sentence to be a perfectly contained unit of thought and sensation. This means something different in a novel or short story than it does in a poem, and I'm still learning to accept that exposition can't always be poetic. Right now if I can't make the exposition poetic, I settle for economical. (Here's what Margaret Atwood has to say about exposition; she says it so much better than I could.)
Is today a typical day for me? Not really. I'm trying to spend at least one full day a week just on the novel, but naturally, I have other writerly commitments. I spend time working for the Oregon Writers Colony, keeping in contact with writers and publicists for the program I coordinate–the Oregon Book Club. I write blog posts like this one (though rarely, and not even on my own website, which I can't even be bothered to update) and answer email interview questions. I prepare for workshops or panels or readings. I look at my calendar and despair at how many engagements I've made and mentally tally how many hours they will take away from the novel.
I love meeting with readers and students, and though I'm sick to death of reading from Glaciers, I do enjoy the readings themselves, especially if it's a group reading. I love the connections I've made with writers from across the country, and marvel at how many of us there are—how many talented, passionate lovers of words—everywhere.  The world feels like a safer, saner place, knowing there are others like me out there, spending their days like this.
~
AND THOSE SAME 3 QUESTIONS…
1. What is the best book you've read in the last few months and how did you choose it?
Madness, Rack, and Honey by Mary Ruefle: with a title like that, how could I resist?
2. Would you give us one little piece of writing advice?
Start running. Especially if you're working on a novel, or an epic poem, or any long project. Running has taught me so much about how to pace and sustain myself, how to measure time and space, how to get from one place to another by simply taking one step at a time. (Also: sitting on your ass all day isn't good for your brain or your body and therefore isn't good for your writing.)
3. What is your strangest reading or writing habit?
I compose in Garamond. Helvetica gives me hives.
.
By Alexis M. Smith:
.
.
.
.
.
---
March 1, 2013:  Dawn Tripp

This morning I woke early–just after 4:30–the result of a promise I made to myself last night. There is a new scene in my novel I want to pour myself into. I could feel it yesterday, crackling around under my skin as I was driving my boys home from school. It's a long drive–a single lane highway–and my mind gets loose and free, and things often hit me that I want to write down. But then we are home, into the crush of dinner and homework, brushing teeth and bedtime stories, and I often don't have the chance so I just have to hold those bits of inspiration in place–waiting–like a kind of glow at the edges of my mind. And so I promised myself this extra hour and set my alarm for 4:30 a.m.
When I come downstairs to write, the windows are still full of night and the rest of the house is asleep; the heat has not yet kicked on, and it's just me, my coffee, and the page.
I am deep in the revision of my fourth novel. It has already sold, and in early January, my editor sent back the 465-page manuscript with notes for a shift in structure, some suggestions for cuts and a few scenes to add, plus line edits. We agreed that the book is essentially strong, and that this would be my first, and last, revision.
There is a certain pressure in that agreement that thrills me. To me, revision is a deeply creative act. It's not simply rewriting or tidying up–it is a dynamic re-envisioning–a reassessment of every scene, every turn in the story, every line. Even in a small revision, there is a ruthlessness to the process that I adore. I love being able to go back into a manuscript and rearrange a few bones of it to sharpen the narrative arc; to cut whole sentences, paragraphs, even pages to quicken the pace; and in certain key places, to slow down a moment or unpack a scene so the reader can experience a crucial revelation in a more visceral way.
In the early stages of a novel, I am primarily conscious of my solitude–and how necessary the freedom of that solitude is to the voice of the story. But during revision, my principal relationship is with the reader–unknown, unmet. It's that relationship that drives me as I work back through a manuscript, and this morning at 5 a.m., it is the reader who is with me, in the chair beside my chair downstairs at the kitchen table in the half-dark of the house. As I begin to write into this new scene–an exchange between a famous artist and her sister–I am keenly aware of how I want the reader to feel the intent behind the moment I am drafting. It's oddly exhilarating to write this way. You are fiercely determined to move this stranger who you have not met, who you might never meet, to lead them through your vision for a story, and to bring them to see, to feel, to be moved by these lines of pencil or type on a page.
At 6, the clock chimes and, as always, it's a small struggle to put my mind back together, and shift gears. I wake up my boys, fix breakfast, pack lunches, glance at the news, get the kids dressed and wrapped in their coats and out the door to the truck. The little one demands a last kiss–there is always one more kiss–then off they go. My husband will drive them to school. And my mind is a little unhinged, not as sharp and clean as it was during that first hour–and there is a sinking kind of sadness that I feel–so familiar–the awareness that I am too driven as a writer to ever be as fully present as a mother and wife as I would like to be. I have known this about myself forever, but looking at it clearly does not make that feeling easier. When I am in the world of a novel, I am half in that world all the time. I am lucky to be married to a man who understands that this is how my psyche is wired, but I often wish that I could be more in this life.
I go back inside, glance over the scene in my notebook where I stopped at 6, mid-sentence, just to know where I need to pick up again. Then I slip into my sneakers. It's low tide this morning. I run the beach, down to the end and back. I don't run for time, speed, or distance. I don't run to stay physically fit. I run to find a clearness of mind. It's desolate here in dead winter, so cold and, to me, the most indescribably beautiful point of earth. My life has played out on this beach–it's where I grew up, built sandcastles and learned how to swim, handle a boat, fish, dig sea-clams, body surf. I've gotten horribly burned from spending too many hours in this sun. At one very dark point in my life–after being away for six years–I moved back and bought a house, because my passion for this place was the one thing I knew I could commit to. I have seen this sea through every season, in every mood–rain, snow, blinding heat, sunrise, sunset, sou'west wind and gale; I have watched the light change on the water, I've watched sheets of slush ice wash together in the deeper water between the bar and the shore; I've seen buffleheads, snow geese, fox and seals, and mako sharks; I've seen deer wading in the shallows; this is where I was caught in a rip tide; went night swimming; where I fell in love and watched the moon rise; I've taught my boys to swim and surf in this same water; I take them sledding in the dunes after every good snow.
This particular place is integral to that whisper-slight fiery thing I am–let's just call it 'soul." I am on this beach at least once a day. Because there are so many memories tied up here, it has a certain power to evoke a range of feeling–in fact, any particular feeling I need to call up in a piece of writing I am working on. This morning, it's a sense of loss–a revelation of loss that my main character, the artist, has when something she has not been able to look at head-on suddenly hits her in spades. I think about this as I run this morning, I think, and more importantly, I feel–I let her feelings rise up in me, I look out into the open sea, to that very uncertain line where it hits the sky, and I keep my attention on what she is feeling–that woman in my story–the threads on the sofa she has noticed in her sister's house, the uneven warp between two boards on the floor, a doll her little niece has left in one corner of the rug with its arm folded under itself–I watch her notice these things as she feels that tiny heartbreak begin to crack into something larger, a more clear and definitive grief that will make her change her life–as I run the beach this morning, I think about her, feel her, inhabit her until I am her, and words come.
Then, I turn and start home, back to my kitchen table. I walk into the house, pour a fresh cup of coffee, and come back to my notebook, my pen, my scene, my famous artist with her sister in that beautiful and terrible moment when she realizes what she has given up, what she has lost and what she still needs, and for the next four hours, I write into that scene until it is done.
Every morning I go out and run for this precise reason–to find my way deeper into a character's self, some key turn of a story, to find that certain edge between intellect and free creative thought, to feel that shift in consciousness that allows me to write well. It's not a state I can simply sit at a desk and think myself into–though many writers I know can. I have to be outside. I have to move. For me, it is that experience of the world–when I can breathe in the wind, the sun, the heat, the salt smell, the cold, and the light until the floss is stripped, and I am right there, in the pulse and life of a separate and entirely real, fictional world.
~
AND THOSE SAME 3 QUESTIONS…
1. What is the best book you've read in the last few months and how did you choose it?
I am reading a first novel right now that is unthinkably good. A masterful debut, pure genius, so lovely and brutal it feels like a dream. 

In the House upon the Dirt between the Lake and the Woods is a stunning work of fiction–it has the innovative, mind-bending power of Borges and Calvino, but it is like nothing you have ever read before.
2. Would you give us one little piece of writing advice?
Write. Trust your own voice, your own instincts. Learn your own process. Write. Learn what works for you and trust in that. Writing takes a certain force of passion, and it is also a discipline that takes persistence, hard work, and drive. Write. It is about working and reworking a passage, a page, or the arc of a story until it breathes.
3. What is your strangest reading or writing habit?
I write a great deal of my early drafts in notebooks–and I will only use a certain kind of notebook that I order from a small press in New Jersey. I also only use a certain kind of pencil. Palomino Blackwing. It's like the Harley Davidson of pencils…
.
By Dawn Tripp:
.
.
.
.
.
---
February 1, 2013:  Dave Malone

In my writing studio, I rouse before seven and press the start button on the coffee pot, then dive back in bed. The pot huffs and grunts while I remain snug beneath the quilts my grandmother Hollis and I made. Alone is bittersweet.
About ten blocks away in this small Ozark town, my family sleeps. Soon, my sweetheart and partner Jenni will rise and get ten-year-old Caiden ready for school—pack his lunch of ravioli and very little resembling leafy green.
I shower and do a lazy shave, which keeps a three-day scruff as beard. I tear open all my blinds to view a whiskey day of gray light that scatters across the immense hill of my street.
Sipping black java, I listen to Pandora, Cool Jazz, no words. I play Spider Solitaire to ease into what will be a day of writing work.
For Jenni, I open a 5 x 4 notebook. Under today's date, I jot notes to her and begin what I've been procrastinating—revisions on my forthcoming collection, View from the North Ten: Poems after Mark Rothko's No. 15.
Throwing out a weak poem, I compose a replacement, "Auburn Beard," and hope it will have time to cook up well before I send the final manuscript next month. I hate to publish anything that hasn't been submitted for journal publication or simmered for a couple of years; however, a new poem is needed, and I have a strong first draft.
I am overdue in sending work to journals, so that tops the docket today. Though I have to admit, I am hoping for some bourbon later this afternoon, so I can fade away and compose something new.
I open my "Submissions List" excel sheet to the Future tab and dig in.
In an hour, I've sent the first batch of three well-simmered poems.
I consider sending more poetry to a favorite journal but realize each possibility is too green and needs time to ripen.
By early afternoon, I've been at the machine for seven hours, so I break for the liquor store. I browse local Ozark, seasonal beers but instead choose a favorite, 1554 Black Ale, from New Belgium Brewing. Though the gray morning prognosticated a whiskey day, I can already taste the rich, slightly roasted ale.
I pass a local grocery store and veer into the lot. At the video counter, I ask if they have Prince of Tides.
Rachel of crooked teeth and pigtails tells me they do, but only on VHS. She finds it and asks if I want to buy it.
"How much?"
"A dollar."
I hand over a bill.
At the studio, I replace cool jazz with Amy Winehouse and pour the black ale into a pint glass, wash dishes, scrub down the countertops, and tidy up. I shower and change into one of my favorite writing shirts, white linen, heaven on the skin.
Perched at my desk, my friend Nate texts me. When he inquires about evening plans, I tell him I'm busy, code for: I hope the Muse is good to me tonight.
Clean, but still unshaven, I note that it's 4:18. One of my favorite town views is from my very own porch. Crisp against leafless brown trees, Victorians and modern houses decorate the northern bluff. In the valley, the feed buildings' red bars form an isosceles triangle leading up to gray caps.
I have a three-hour window to write before the Muse will leave me. I've had several ales, my head is deliciously light as my subconscious and the moment meld into one fluid breath.
Armed with my tiny blue iPod shuffle, I step onto the porch.
~
AND THOSE SAME 3 QUESTIONS…
1.What is the best book you've read in the last few months and how did you choose it?
Patricia Goodrich's book of poems, Red Mud. The setting is rural Michigan, and it reminded me of the Ozarks. Sometimes brutal and heartbreaking, but a fabulous, powerful book that actually made me cry. I discovered Visual Artists Collective online, and this was one of their offerings.
2. Would you give us one little piece of writing advice?
I have learned a great deal by frequently submitting to journals, both print and online. My poetry and fiction have vastly improved in quality by sending to journals—it forces me to really prime the work.
3. What is your strangest reading or writing habit?
Perhaps my rampant, thorough, almost maniacal, organization. I keep an excel sheet with all my submissions (poetry, fiction, stage plays, screenplays); I'd be lost without that damn sheet and my flash drive. My poetry folder on my computer is organized by collection—some completed, some in draft form. I try to keep every single draft of every single poem, which can create some very long documents. When I prepare to submit to a journal, I cull poems from these collections. Beside the individual poem's title, I leave a note. For instance, when a poem like "Four Miles" is ready. The title no longer reads Four Miles—draft four. It reads Four Miles – Submitted to Blue Fifth Review.
.
By Dave Malone:
.
.
.
.
---
January 1, 2013:  Claire Vaye Watkins
Today is a day in transit. This morning I left Albuquerque, New Mexico, where I spent the holiday with one of my sisters and her family. I'm bound for Manchester, New Hampshire, where I'll reunite with my fiancé and his family. I write this during a three-hour layover in Atlanta.
I hate traveling. I'm not much for new experiences. In the past three weeks I've been in New York, Palm Springs, Los Angeles, Santa Barbara, and Albuquerque. I'll be in New Hampshire then Boston before I head home to Bedford Falls, Pennsylvania.
Here in Atlanta I'm feeling homesick and upheaved, though it's difficult to attribute those feelings to the travel because homesick and upheaved are fairly regular conditions for me. I once heard Jon Ronson describe himself as the very opposite of a psychopath, as though there was someone behind his face with a tazer. Today is one of the days I feel like this–like an exposed nerve, jolted by anything that sways my way. Yesterday I was like this, too. Yesterday I wept ridiculously at an NPR story about a suicide hotline for veterans, another about three joeys born at the Albuquerque Zoo, and a pop song.
All this is perhaps to say that I'm feeling a little raw, and perhaps a little surly, and I might ignore the assignment. So far nothing has made my life seem so instantaneously mundane as trying to recount a day's adventures for others' eyes. Aside from some youthful experimentation with MySpace, I've never written a blog entry. I am a writer, though, and some things I've written have appeared on the internet. That experience has been sometimes thrilling, mostly sad and gross. Though I am what they call a millennial, I don't quite understand the genre.
The assignment is to write about one day in my life. Always a good student, I've read many other posts in this series. I can't ignore the feeling of envy that comes over me when I do: those writers seem able to make meaningful the tedium of their day. Or if not this then at least they have good attitudes about what a life is. Me, I can't help but feel my day is full of stuff you don't want to know about—oversleeping, time wasting, responsibility shirking, self-doubt, insensitivity, and sloth. All my failings unfurl in miniature during any given day, and it seems vastly solipsistic to share those with anyone except the people I already share them with, the people who are Claire-adjacent, who like and even love me and therefore forgive me these failings.
So if I don't want to share my day, why did I agree to write this post? Maybe I shouldn't have. I'm not good at writing under a solicitation, as a handful of disappointed editors can attest. I agreed to write this post because it is my policy to help anyone spread the word about my book, which unlike my life I do very much want to share with strangers. But I ought to be more honest here: there's something beyond the obligation to help Battleborn find readers. I think the real reason I agreed to this post is because I've spent the last ten or so years hoping and dreaming that someone might care about my work, and care what I have to say about it. Submerged even deeper, in my privatemost pipe dreams, was the fantasy that someone might ask me how I spend my day. Oh, the adorable trivia! Oh, the quirky habits! Oh, the idiosyncrasy! But—lo and behold!—the moment I was invited that secret fantasy became burden. This is my special alchemy.
So since I was asked, this is how I spend my days: dreading doing the things I once dreamed about doing—Q&As, blog posts, interviews, readings, campus visits. There is the dread, then there is a type of laughable disappointment in myself, for being unable to muster some enthusiasm for my dream life. These, alongside homesickness and upheaval, are the prevailing sentiments in my inner life these days. Intellectually, I understand that I'm lucky to have these obligations (which, I should say, are relatively miniscule even in the sleepy world of literary short fiction). I am not owed reviews or interviews or year-end lists or prizes or invitations to write a blog post. I am not due readers. I know this. I ought to conduct myself with some grace.  This is another way I spend my days: groping for grace against my lesser impulses. Reminding myself that despite my cranky disposition, my life is tremendously charmed, and that I have every reason to be happy.
~
AND THOSE SAME 3 QUESTIONS…
1.What is the best book you've read in the last few months and how did you choose it?
Every Christmas my fiancé gives me a book by Louise Erdrich, and this year he gave me  The Round House. Erdrich is probably my favorite living writer. Earlier this year, I got to go to the National Book Awards, where I saw her win the NBA for fiction.
2. Would you give us one little piece of writing advice?
The best piece of advice I got recently came from the writer Michael Kardos: "Writing isn't hard. Working in a mine is hard." This is a good reminder not to fetishize our struggles.
3. What is your strangest reading or writing habit?
As a reader I quit more books than anyone I know. In grad school my chums and I once sat around a table drinking beers and calculated how staggeringly few books we'll have time to read in our lifetimes. It's not a lot. So I feel absolutely no guilt about tossing aside a book that isn't doing it for me.
.
By Claire Vaye Watkins:
.
.
.
---
December 1, 2012:  Dan Chaon

You know those movies that start with an alarm clock going off, and then the main character rolls out of bed, yawns, puts his bare feet on the floor, goes to the bathroom, brushes his teeth, takes a shower, then has a delicious cup of coffee and a good breakfast while reading the newspaper?
I hate those kinds of movies, and I have vowed never to subject anyone to those scenes.
Besides which, I hate waking up, and I avoid it as much as possible. I have actually built my entire life around not doing it. I have arranged my teaching schedule so that I don't have any classes until afternoon, and I have trained my dog, Ray Bradbury, to ignore the rising sun and the ringing of neighborhood church bells and the chirpings of nasty little birds.
Usually, around the time that most people are beginning their day, I am just crawling into bed. I am kind of a night person to the extreme. I even wrote a book about it, called Stay Awake, which is militantly anti-morning.
When I was a young writer, I remember being fascinated by the question of "how a writer spends his days." I think I thought there would be some key or clue to how to conduct my own life as a writer, some secret, maybe.
One of the very best books on this subject is Becoming a Writer by Dorthea Brande. "First of all," she says, "becoming a writer is mainly a matter of cultivating a writer's temperament."
On the one hand, the writer must keep "the spontaneity, the ready sensitiveness of a child … the ability to respond freshly and quickly to new scenes, and to old scenes as though they were new; to see traits and characteristics as though each were new-minted from the hand of God instead of sorting them quickly into dusty categories and pigeon-holing them without wonder or surprise; to feel situations so immediately and keenly that the word "trite" has hardly any meaning for him…"
On the other hand, she says, "But there is another element to his character, fully as important to his success. It is adult, discriminating, temperate, and just. It is the side of the artisan, the workman and the critic rather than the artist."
This is how, I think, most writers try to figure out their days and parcel them out. For me, the coffee-drinking, temperate side comes first, usually in the early evening after dinner; the spontaneous side comes at night, often after midnight, when the rest of the world is asleep and I can pretty much be guaranteed that I won't have any interruptions.
But it's also a conscious decision to make a break from the world of the living. To cancel out the "morning world" and find a way to get by without it for much of the time. The real secret to a writer's day is how much time you're willing to be alone, how much you like being lonely, how much you crave it.
Some mornings, when the dog Ray Bradbury nuzzles me awake, I'm embarrassed by the morning I've missed; I'm aware that I've made weird choices, and that part of the world is going on without me. But I'm also strangely glad that I have found a way to live in an alternate universe. I'll touch down in the real world with my classes and my students, at the supermarket and the dry cleaners and so forth. But I love the idea that my own personal cave of nighttime is waiting for me at the end of the day.
~
AND THOSE SAME 3 QUESTIONS…
1. What is the best book you've read in the last few months and how did you choose it?

I just started reading Oliver Sach's new book, Hallucinations, because I think my new novel will have some in it. I just finished Iain McGilchrist's The Master and His Emissary: The Divided Brain and the Making of the Western World, which is a very erudite and beautifully written exploration of the hemispheric functions of the brain; and Victor LaValle's wonderful new novel, The Devil in Silver, which takes place in a mental asylum. Strangely, I didn't realize how closely these were connected until I wrote them down just now. Yikes.

2. Would you give us one little piece of writing advice?

As a teacher, I'm always most excited when my students are not only writers but voracious readers. To me, the two things must go hand in hand. My best writing advice is to read everything you can get your hands on, in many different genres; and furthermore, to give yourself permission to stop reading a book that isn't working for you and move on to another one. You'll never read all the books you want to before you die, anyway, so there's really no shame in not finishing.

3. What is your strangest reading or writing habit?

As mentioned above, I tend to read in bites, and I probably finish maybe a tenth of the books I start. It's the same for me with writing. Most of my time is spent generating fragments of stories and novels, most of which get put aside and never used. It's only when I find myself going back to one of these fragments over and over that I realize it's time to commit.  I know this makes me sound like I'd be a very bad boyfriend.
.
By Dan Chaon:
.
.
.
.
.
.
---
November 1, 2012: Darrelyn Saloom:
I awaken to a crash, no doubt the cat. She's managed to leap onto a tiny bookcase, knock down an antique inkwell, and flee under my bed. Her mission accomplished, I jump up to inspect the heirloom. It's unbroken but has left a small dent in the soft pine floor where it landed.
Sunshine peeks through bedroom curtains, but the naked floorboards are cold. I slip on a pair of socks, put on the kettle, and comfort my traumatized alarm cat. She follows me onto the back deck where I watch my husband push a wheelbarrow from horse stalls to barn. Then I hear the tractor crank up, and the morning is mine for writing after I walk the dog.
My once-stray pooch has no eyes, but she hears me coming and does a little barn dance. We follow a long fence where Eastern bluebirds are lined up to perform their daily ballet. As we clip toward them, the first bird flutters to the end of the row and poses, then the second virtuoso mirrors the first, and on and on until we venture too close and they fly away.
On the ground, a large shadow rushes past me from overhead, and I know it's the red-tailed hawk that greets me most mornings. I look up and watch him glide on a current of wind. On the way back to the house, the bluebirds have returned to repeat their choreographed recital. Nature's rhythms surround me, yet I struggle to find my own.
I've studied writer-warrior handbooks to inspire a habitual work routine, but they've yet to recruit me. Every time I try to march to their beat, I step on my toes. I've outlined work schedules, and then my plan goes awry.
I have a blog deadline and a story to edit for a friend. But as soon as I open a Word document, my mother calls. She is short of breath and dizzy, so I shut down my computer and drive to her townhouse, a short distance from the farm.
My mother's days are winding down. She knows it. And I know it. So we sit and watch a rerun of Everybody Loves Raymond. Then I fix her a pimento cheese sandwich. She seems to feel better after she eats, but Raymond and Debra are making their wills (the worst possible episode to put her at ease).
So I sit through another Raymond and two Golden Girls. It's four in the afternoon when I return to the farmhouse. I'm no longer in the mood to write, so I check my e-mail and gasp. I answer the most urgent messages, mosey over to a few favorite blogs, and then share them on Twitter. By the time I finish, the sun is sinking low. So I walk my dog again and snap a picture of the sunset to post on Facebook.
On this day, my time for writing comes late. My husband is tuning a guitar in the loft, so I finish the blog post. Then I open my pal's Word document, and I'm swept away by his prose. He's written a true story of meeting a woman who wrote about the Sioux Indians. She advises him not to "play" Indian but to be himself.
Her wisdom settles on me. I realize my friend is no more an Indian than I am a bird or a disciplined writer warrior. I am a writer but also a daughter, a wife, a mother, a grandmother. I work best when I allow the rhythm of my days to ebb and flow.
Today, I danced with my mother. I don't know what tomorrow will bring. At this moment, the horses are asleep in their stalls; the dog has stopped barking in the barn, the cat is snoring at the end of my bed. My husband riffs his guitar. It's after midnight. And it's a good time for catching days on the page.
~
AND THOSE SAME 3 QUESTIONS…
1. What is the best book you've read in the last few months and how did you choose it?

I sometimes write for Tweetspeak Poetry and have struck up a friendship with the managing editor L.L. Barkat. She asked me to read her debut novella called The Novelist. It's a lovely story about a woman named Laura who is encouraged to write a novel by a friend on Twitter. Laura begins by typing 'The End," which I thought was brilliant. But what surprised me was how much I enjoyed Barkat's passive voice. Perhaps it's because I just finished years of work on a boxing memoir. The active voice works well in boxing scenes, so I enjoyed sinking into my pillow as I read Barkat's rich sentence constructions as she weaved poems into prose and enhanced her narrator's voice with a proclivity for rule-breaking passive verbs.

2. Would you give us one little piece of writing advice?

Find your rhythm and write as often as you can. But don't feel guilty if you miss days of writing because you are taking care of loved ones. Writers are always composing in their heads anyway. It doesn't matter if you sit at a desk at the same time every morning, walk the dog ten times a day, or watch episodes of Everybody Loves Raymond with your mother. Live your life to the fullest. Just keep a notebook handy, especially when you spend time with your mother.

3. What is your strangest reading or writing habit?

If reading every day is odd, that would be it. My strangest writing habit is that I don't have a set work routine. But when time allows, I become obsessed with whatever I'm working on and can stay up most of the night, then wake up early and write in bed until I have to feed the cat and walk the dog. When I fall into writer mode, my husband often has to pry my fingers from the keyboard and force-feed me. When he's not around, I sustain on cereal, salted cashews, chocolate, and endless cups of hot tea.
.
By Darrelyn Saloom:
.
.
.
.
.
---
October 1, 2012:  Natalie Serber

My day starts earlier than I'd like. I'm awake by 6:15. My husband knows the value of an excellent cup of coffee, so he makes two and delivers one to my bedside table.  I know, right?
When I'm not teaching, which is the case this fall, I hold office hours in bed—check email, read the NYT, browse websites I enjoy: Brain Pickings, Paris Review, The Millions. I may link something to Facebook or my website. My publisher asked that I create and maintain a 'social platform' and so I try to do it in a way that gifts me some joy. (I have a love/hate relationship with social networking. On the one hand, I think it saps me of energy that would be better put to writing. On the other hand, other people's posts make me laugh, teach me things, and I've reconnected with people that matter, people I'd somehow carelessly misplaced from my life. But, I also fall prey to a wallflower state, that is…waiting to be liked and I hate that weakness.) Believe it or not, through all this, I'm still in bed!
This day is a Thursday, and so I have three sections of the NYT to peruse: Arts, Thursday Style, and Home. And, while I lounge, my husband puts himself through rigorous stretches—breathing in loud bursts, swiftly waving his arms around like a semaphore specialist. I too am exercising, exerting brainpower as I attempt the crossword puzzle.
Midmorning I take a long walk with my dogs. Some days I go to a yoga class, but today is too lovely to go indoors—crisp and bright, a true autumn day. I'm a multitasker, so on my walks I usually listen to a novel and take photos of things that catch my eye. Today I'm completely absorbed with "White Teeth," by Zadie Smith. Ironically, one thing I see on my walk is a cat skull with very prominent yellow teeth. Our neighborhood has been under siege—nighttime coyote raids—and the telephone poles bear far too many lost cat signs. I make a note that perhaps this would be an interesting development for the family in my novel. I also notice a moldering cardboard box and think it's the hair color of a character, Marjorie. I take a picture so I'll remember. And then I think, no one ever kisses Marjorie hello or goodbye, and I write that down as well.
Back home, I make an almond butter sandwich and attend to email. I have revision notes for a book review, a request for a radio interview, a request to read a story aloud on another radio show from Pennsylvania, the first fifty pages of a friend's novel to read for our next workshop-trio meeting, a note from a reader wondering if we are related. I send off the first fifty of my book to the trio. I text my children, both away at college, letting them know I miss them, am thinking of them, "have fun, be safe, work hard, I love you." And then I pack up to walk to the college library. I wish I had blinders so I wouldn't see the wilting plants and burgeoning weeds in my front yard. Something must be neglected in my day.
I try to be at the library by noon, and today, I arrive at 12:20. I work most days at this library. I like being around the intense energy of the students. I like being around people the same age as my kids, and it is essential that I have no Internet access. Remember that wallflower syndrome I mentioned? Well, when I momentarily get stuck in the work, it is so easy to escape to Facebook or email. It is also easy to escape to laundry folding, watering or weeding—hence this library sequestering.  I spend four hours in the chair, regardless of how the work is going, but today it goes well.
The rest of this day is lovely. I was invited to participate in a commercial for Wordstock, Portland's literary festival. Frankly, I think I muck up the job of reading the cue cards. In my mind I sound like an exuberant participant at a pep rally. But, I get to sit in the iconic red chair. I also read a passage from a story of mine in the sexiest, breathiest voice, as requested. The last line of the passage reads, "Even Nora had the good sense to know that flirting and parasites were a bad mix." It's new and fun. This book of mine, Shout Her Lovely Name, that I poured my heart into, that took so many years, has opened doors and brought great experiences.
My husband and I meet up for a late and simple dinner in our living room. Quesadillas, mixed greens, a glass of wine. We watch The Daily Show and end up back in our bed.  (Life is uncomplicated and quiet as empty-nesters.) With a new and excellent book of stories to review, I settle in to read, but only last about ten minutes. It's ten when I close my eyes.  And in the morning, it will all begin again.  Hooray!
~
AND THOSE SAME 3 QUESTIONS…
1. What is the best book you've read in the last few months and how did you choose it?

Recently I reread two books that I adored when I was in my twenties and just beginning to take myself seriously as a writer. I admired the books because the writing was…yar. Do you remember that term? Katherine Hepburn uses it in The Philadelphia Story. She's describing a boat, the True Love, "My she was yar," Katherine says, meaning agile, swift, bright, and in this case, poignant. The books are Foreign Affairs, by Alison Lurie, and the other, Rhoda, A Life in Stories, by Ellen Gilchrist. I reread them because the main characters meant so much to me the first time around and because the sentences are everything a sentence should be, packed with meaning, elegant, leaving a clean knife blade of wake behind them

2. Would you give us one little piece of writing advice?

Read your work aloud everyday. It makes such an enormous difference to hear the words float into your head via your ears rather than simply having them rattle around in your brain.

3. What is your strangest reading or writing habit?

When I sit down to write, I have to noodle around a bit first. I redo my desktop. I know, so weird. I don't always change the photo, but I spend a bit of time changing the framing color with that magnifying glass thing that lets you pull a color from the image.
.
By Natalie Serber:

***********************************************************************************
September 1, 2012:  Stacy Bierlein

I lift my head from the pillow just enough to see the clock. It's nearly 7:00 a.m. and the house still fills with sleep. This is the kind of morning I like. We are all cuddled into my bed; my seven-year-old daughter Elliott, our puppy Lilly (who actually isn't a puppy anymore but still exhibits enough puppy behavior that we won't give up the word), and me. A little after midnight Elliott ran into my room scared awake by a dream that Lord Voldemort was coming. Lilly, refusing to be left out of a sleepover, abandoned the dog bed and jumped in with us.
My stirring wakes Lilly. She jumps over Elliott and onto my stomach and gives a soft little bark that sounds like "yep." I take this to mean, "Yep, it's time to take me outside." We live in Newport Coast, at the top of Los Trancos Canyon. Mornings here are typically dewy and cool, but not in August. At the close of summer it is hot by 7:00 a.m., and dry. On the way out to the garden I grab my phone from the kitchen counter. Outside I check email as Lilly jumps at hummingbirds, sniffs around the grass and soil, and eventually does her thing. It's the typical morning lot in my mailbox, electronic versions of The New York Times and Publisher's Weekly, Salon, updates from social media sites—nothing requiring immediate attention. I take Lilly inside for her breakfast.
While she eats and sloshes water around her bowl I straighten the kitchen. There is a Jennifer Aniston movie, I think it's The Breakup, where her character claims that she cannot sleep well if dirty dishes sit in her sink. Well Jen, it turns out that's not true exactly. A neat-freak by training, I've grown to enjoy even these smallest acts of rebellion.
By 8:00 a.m. Elliott is also awake and eating breakfast. She has art camp this morning so I look around for her pink paint jeans, well worn and sploched, decorated with the work of previous weeks in art camp. At 8:45 Elliott and I are showered and dressed and climbing into the car with sweet Lilly, decked out in her green harness and polka-dot leash.
Around 9:00 a.m. we sign into the community center art studio. As we look at canvases-in-progress we chat with Brenda, the art teacher. The work she inspires in these young artists never fails to amaze me. In this week's camp the younger children are painting from cartoons, their own versions of Scooby and Tweetybird. The older children paint vintage posters, mid-century travel and fashion images. The kids seem excited to get to work. The room has an impressive energy that makes me want to linger here longer but I'm on the clock. Pick-up is at noon, I still have to drop-off Lilly, and I'll have less than three hours for my work. Elliott says, "I love you, mom," as we say goodbye, and I love this moment, knowing that all too soon she will be a preteen and this might change to "Seriously mom, get out of here."
I never imagined I would be the kind of woman who has a fluffy dog or who takes her dog to daycare, but here I am at 9:20, signing in Lilly for a day at Newport Center Doggie Playgroup. She whimpers at first, knowing this is where I leave her, but sniffs around a minute to recognize the scent of her doggie friends. When the playroom door opens she forsakes me immediately.
Only minutes later I arrive at the public library, pleased to find a parking space that isn't a mile away. I walk in with a group of students—the Newport library is only miles from UC Irvine—and remember doing this too; finding an off-campus library when I really, really needed to study. At Syracuse our main campus library was a flirtfest. My friend Tammi and I spent entire evenings there without reading a single page in our textbooks. When I get to the second floor there are even more UCI kids. (Oh my God—an unfortunate sign of my age that I just referred to university students as "kids." It seems mere years ago they were "peers.")  As they exit the elevator they veer to the left, looking for the desks with picture windows that overlook the library garden, Pacific Coast Highway, plus a strip of ocean in the distance.
I'm the only one turning right, looking for a desk that overlooks the jobsite. The city of Newport Beach has commissioned the building of a civic center next to the library. I've taken to working on this east side of the building where widows reveal the construction zone and fail to block out the grinding hum of the backhoe loader and the excavators.
Some of my friends might be surprised that I know the difference between the two machines, that I feel so at home here in their shadows. My friends are more used to seeing me in high heels and sunglasses. I'm not sure their minds' eyes would so easily draw me in a hardhat and safety goggles. But from the time I was four-years-old my father kept two small hardhats in the trunk of his car so that my sister and I could visit jobsites with him. The Bierlein family business was environmental contracting and specialty demolition. I grew up watching buildings come down. This is a construction site outside the window of course, but the sounds and equipment are often the same.
I pull my laptop out of my bag and get to work, resisting the urge to check Facebook. While social media has been excellent for promoting books—word-of-mouth gone digital—too often it steals precious time from our workdays. I'm facing abbreviated writing time already; 11:45 comes quickly and I've written only a fraction of what I had hoped. I repack my computer, rush out to the car, and drive to meet Elliott at the community center.
Elliott has had a great morning at camp working hard on her travel poster. She is excited for me to see it when I arrive. In my very biased opinion, her Air France painting looks amazing indeed, so we decide to celebrate by going out to lunch. "The Yard House?" she asks. "Burgers and classic rock? Sounds good to me," I say, and we're back in the car.
As we sit down in a corner booth at the restaurant I pull my phone from my bag to return a call from my publisher. I decide too late that the Yard House is not a great place to make a business call. As he answers, Elliott belts out with the sound system, "… and lovin' a music man ain't always what it's s'posed to be." (Thanks to Glee she knows all the words). "Journey concert?" my publisher asks. "Something like that," I say. We make a plan to talk later in the week about our ideas for exhibiting at the West Hollywood Book Fair at the end of September.
After our lunch Elliott and I have just enough time to go home and get her changed into her swimsuit for her 2:30 swim lesson at the JCC. While she swims with her instructor Cece, I take my phone to a chair near the pool to reply to email and return calls. (As a rule I don't use the phone while driving—no small feat in California.) Cece has some extra time so we extend the lesson. This gives me a chance to comb through the manuscript for my next anthology project; to make a few notes in the margins.
When the lesson is over I note how hot and sticky the late afternoon has become. School starts next week. It seems a shame to make Elliott get out of the pool. I have my swimsuit in my bag so I ask her if she might like us to stay for a while, even though I already know the answer. The evening will be filled with tasks—picking up Lilly, buying groceries, making dinner, doing laundry. While I try to get in a bit more editing time Elliott will do math lessons in her summer homework. (Yes, her school assigns summer homework! This was unheard of when I was in primary school, our summer days devoted strictly to sunburns and Judy Blume.) But for the moment those tasks can wait while we splash and dance in the water. Right now, we swim.
~
AND THOSE SAME 3 QUESTIONS…
1. What is the best book you've read in the last few months and how did you choose it?

 The Salt God's Daughter by Ilie Ruby, a stunning, haunting, and lyrical novel that releases this month. It's just wonderful in so many ways. I read it in preparation to interview Ilie for The Rumpus.

2. Would you give us one little piece of writing advice?

I call this the Two Page Challenge or the Two Page Diversion, depending on my mood. In the middle of a writing day, take a brief break from your manuscript and do two pages in a new way. Change narrators, shift from first person to third, write in script form, jump ten years into the future or past—anything goes as long is it provides you with a contrast in style or a new vantage point for telling your story. But two pages only—it's amazing what you can learn in this limited space. What takes your attention when you approach your story this way? Are you seeing something you did not see before?

3. What is your strangest reading or writing habit?

I'm not sure this will qualify as a strange reading habit, but I typically have three books going at the same time. In my fiction workshops at Columbia College Chicago in the 1990's my professors often assigned three books at one time–two were novels from different cultures or eras and the third was the student literary magazine, short stories by our peers. In one of my favorite semesters, Shawn Shifflett assigned to us Nobokov's King, Queen, Knave and Morrison's Sula. Amazing to read Nobokov and Morrison at the same time. I think one of the literary magazine works that semester was Patricia Ann McNair's "The Wienie," an energetic parody of Gogol's "The Nose" in which a man loses his penis in a brothel. So I've continued this juxtaposed reading in the years after school. Sometimes it doesn't work—I love one book so much I put the others aside. But other times, the contrasts between the works are inspiring.
.
By Stacy Bierlein:

********************************************************************************
August 1, 2012:  Paul Lisicky

1. As usual, I'm awake hours before I need to be awake. I sleep with the shades up and that must have something to do with light. I must want to be present to my environment, though as soon as I say that it sounds pretentious. By and large I like having an hour to myself, before the world around me gets going. I like being in this in-between space, still in bed, eyes drifting about this new room, listening to what's going on outside: birds, squirrels in the leaves, delivery trucks, a jogger's shoes hitting pavement. I wonder if on some level I am writing in this state, though I'm never conscious of that.
2. Just at the point when I get restless, I look at newspapers online. This is the time when, among other things, I'm looking for stories about animals: animals rescued, animals in unlikely places, animals finding their way into the manmade. The bear, for instance, who recently made his way into a Sears store in Pennsylvania. The manatee who takes herself so far into the Everglades that she can't get out without help. I post these on Twitter. People have asked me whether I have done some Google Alert thing, but no. There would be no fun in that. It is all very old school. In collecting these stories, I must be piling up metaphors. What else do I write about if I'm not writing about animals–literal or figurative–in unlikely places?
3. Coffee, of course. Oatmeal. Or cereal. A shower. This morning, as in any other morning, I can't seem to write without taking a shower first, getting dressed. I remember once reading about John Cheever's writing ritual. He'd get dressed in a businessman getup, just like all the other businessmen in his Upper East Side building, take the elevator down to the basement in his building, strip down, and write in his skinny legs, his boxer shorts. I'd never do something like that–How could I write nakedly if I was really naked?–but I do appreciate anyone's ritual of writing and clothing.
4. If I were another kind of writer, I'd probably move over to my desk now. My first writing teacher told us, two thirds of the way through the semester, that you weren't a real writer unless you were sitting at your desk for at least five hours a day. For years I was tyrannized by that. Even when I'd had a terribly productive day, I had a cloud of shame, pungent and a little thick, around my rituals. (If I were a real writer, I'd think, I'd be chaining myself to this seat, refusing food, only getting up to pee. Twice.)  I'm sure it took me twenty years to get over that advice even after living with the example of my Ex, who is seen as prolific, but only writes sporadically, in a couple of bursts a year.
5. I need to get out. In a little bit, I'll take a walk south on the boardwalk, which is just three blocks from my house, the house I moved into in Asbury Park this week. I'll need to see people, see life happening around me: birds, arguments, skateboarders, sexy people, bored people, sighing people dreading a long hot day at the taco stand or their meetings with a parole officer. Once I go into the coffee place, down Cookman Avenue, I'll look around for an open table, near enough to someone else so I can focus, far enough away so I'm not annoyed and distracted by the specifics of how long they ran on the treadmill that morning. In this way I'll pretend I am not working. In this way I'll pretend that I'm not John Cheever, though we are probably going about the same things in our different ways. There is a lovely study in my home, but that desk is only reserved for work when it gets past a certain state, when foundations have already been laid, when a structure's already in place, a structure that might need to be smashed, disoriented, questioned.
6. I won't sit at my coffee place if it's noisy. I won't sit with my notebook if nothing's happening. Usually when nothing's happening, I'll take a walk. Sometime in that walk, a sentence will come to me. Or the rhythm of two sentences together. A walk is just another way to orient myself to my body, to my breathing patterns. Another way to connect myself to the street I'm on. Sometimes falling into the right two sentences is enough for one day. They can be gold, gold for another day, or even for later in the afternoon when I'm not trying to work. I want to say to that first writing teacher, look, I am writing all the time, in the midst of sending texts, preparing for class, looking for the next animal tweet, paying bills, shopping, running on the boardwalk, reading, going into the ocean, writing up syllabi, answering those obligatory emails–all of it. For me, writing can't be something I isolate. There has to be some play about it, or it sinks into itself, sad, spent, inert. And I feel so much less alive when I'm not doing it.
.
~
AND THOSE SAME 3 QUESTIONS…
1. What is the best book you've read in the last few months and how did you choose it?

 Definitely Alison Bechdel's ARE YOU MY MOTHER? It's so associative, so structurally adventurous, working with so many lines of inquiry, Freud, Virginia Woolf, D.W. Winnicott. It feels impelled. Though it's often hilarious, it has a life-and-death quality to it. There's nothing crowd pleasing about it, and that might be the thing I admire most about it. The book is there for you if you're willing to go along for the difficult, nourishing adventure of it.

2. Would you give us one little piece of writing advice?

If you're used to writing in a laptop, write something using the little notebook of your phone. If you're used to sitting at a table or at a desk, write something in your head when you're moving through space: walking or driving or sitting on a plane or train. Write in the situation when you're least expecting to write: ten minutes before a meeting, or teaching a class. Allow yourself to change your patterns. You can have many rituals over the course of a life.

3. What is your strangest reading or writing habit?

I love to read individual pages of the books I love out of sequence. A single page out of Joy Williams' THE QUICK AND THE DEAD: yeah.
.
By Paul Lisicky:

*****************************************************************************************************************
July 1, 2012:  Michael Martone
It takes a whole day, thirteen, fourteen hours, to drive from Tuscaloosa, Alabama, to Fort Wayne, Indiana. The first hour of the trip is spent on I-20/59 and the last two hours on I-69 but most of the time, a good ten hours, will be spent on I-65. Not all of that is driving, of course. I take breaks, fill the tank twice. There is always road construction. In the last fifteen years, I have made this trip, maybe, forty times, not all of them round trips. Over the years, I have bought three cars in Indiana (Alabama has binding arbitration rules and no lemon law) and driven the highway one-way. I am from Fort Wayne, and my family lives there still. There have been birthday trips, hospitalizations, Thanksgivings, deaths. Six hundred and sixty miles, my door to my parents' door, 480 of those on I-65.
The purpose of today's drive is unlike any other. I am driving to Fort Wayne to see a play, Alive and Dead in Indiana. I didn't write the play. Doug Long adapted my stories. The Fort Wayne Civic Theater is staging the play in its Playwright Festival, and my parents are excited as there are characters in the play named Michael Martone's Mother and Michael Martone's Father. Doug calls it a chamber theater piece. Not much narrative in the series of vignettes. The narrative point-of-view has pivoted to a character named Michael Martone who will do a lot of talking directly to the audience, an audience (if I make it) that will include me, Michael Martone.
Most of the vignettes, I will soon discover, have to do with cars and driving. James Dean in a car. Colonel Sanders touring. Building cars in Fort Wayne. The race at Indianapolis. I will be surprised that I have written so much on the subject. I guess I think about driving when I am driving. Or perhaps I think about thinking about driving when I am driving and then, later, I write about it.
But that is a ways away for now. I am traveling with my wife, Theresa, and my son, Nick. We are in a rental car, a gold Toyota Camry with 35,000 some miles.
You enter onto I-65 in downtown Birmingham at a place known as Malfunction Junction, the exit ramp from I-20/59 descending from overhead into the northbound passing lane of I-65 at a point where it leans into an ascending grade, the semis over your right shoulder down-shifting with laboring cars speeding by the stalling trucks into a truncated, quickly narrowing acceleration lane, attempting to merge into a three-laned occluded pack of very grumpy and territorially sensitive vehicles. Nick's head is in the way. He is reading one of the George R.R. Martin books on his Kindle. It is at this moment too that the NPR station in Tuscaloosa gets swallowed up in distant wooded static, and Theresa seeks the burbling Birmingham feed. The highway is elevated here, the concrete flexing, booming at the seams, and here is the tail-end of the Appalachian chain, so we are climbing into some clear channel, green foothills all around, the statue of Vulcan on Red Mountain in the rearview, going 80 in a 65 mile per hour zone.
I-65 is an archipelago of such interchanges, three more islands in the chain—Nashville, Louisville, Indianapolis—each with its own multi-laned double-helixes, mutations of interchanges, beltways, loops, bypasses. Occasions of orchestrated panic—the slalom across six lanes in Nashville as I-24 unbraids from I-65, the hair-pin turn onto the bridge over the Ohio with the hilarious hieroglyphic warning diamond of a truck rolling over, the very unlucky cloverleaf on the south side of Prozac-enriched Indianapolis.
But most of the time will be spent relentlessly driving, driving, driving. Cruise control fools you into thinking you can think, find the groove in the grooved highway.
Kentucky seems close to triple-laneing its whole stretch of I-65. Over the years, I've crept through the cautious summers of construction there. Blast zones, disappearing shoulders, detours, paved and Jersey-bermed medium strips. This trip, there is work around the Cave and the Lincoln Birthplace exits near where the giant T-Rex points, with its tiny hands, to the sign that says I have missed Dinosaur World.
Where was I?
I was writing about grooves and thinking about the grooved roadbed, the endless corduroy fabric of it on the three lanes slouching into Louisville, micro-gutters to squeegee the rainwater away and, when dry, set up, at a certain speed, a humming harmonic of Radiohead on the radio.
We packed no snacks in order to force ourselves to stop every couple of hours. At Athens, a Starbucks. In winter, I'd get a hot chocolate, but instead, I grab a can of Sun Drop, my current preferred caffeine delivery device. Theresa ratchets around the iPod. We have been listening to Fresh Air podcasts, interviews with the casts of Porgy and Bess and the writers of The Book of Mormon. Sendak, recently dead. Terry mashes up all the interviews with him. He stopped signing his books for children, he says, because it was a terrifying experience for children—this strange stranger marking up a book your parents told you you can't write in.
We rush through the haze of electro-magnetic soup we live in—cell towers everywhere. On the previous trip, a call caught up to us informing me that, Janine, my high school girlfriend, had died. I spent the long cedar-lined trip through southern Tennessee, detailing to Nick, in high school then, my own high-school journey. That, too, took place in cars, driving. Field trips, speech meets, mindless cruising, dating, driving into drive-ins.
So many days in automobiles. I move through the familiar, the bland, the planned and maintained corridors of normal. Interstated. Innerstated. Sated. Here is what I look forward to as I  I-65:
The railroad siding near Vinemont, Alabama, seen from an overpass, where a little pusher locomotive rests waiting to help the next freight train over Sand Mountain.

The Saturn Five rocket hulk dwarfing the welcome center.

The racking and walking horse signs.

The Polk Hotel billboard.

The spire of the Corvette Museum and the pilgrimage of Stingrays on the road. This trip I count five.

How soon it is, once in Indiana, for John Mellencamp to sing on the radio.

That massive yard of lawn ornaments for sale where I always say to myself I have to stop there on the way back.
~
AND THOSE SAME 3 QUESTIONS…
1. What is the best book you've read in the last few months and how did you choose it?

The last book I read was As Common as Air by Lewis Hyde. I chose to read it—and this was the second time I read it—because it had been chosen by my reading group to read. I had suggested it to the group. I had read it first when I was teaching a graduate forms class called Plagiarism 101. I would have read it anyway as I have always admired and have reread several times Hyde's other books in the series—The Gift and Trickster Makes This World. I have been thinking for a long time about how art and the art of writing are shared property not commodity and how one makes art and also lives in the commodified world. Funny, the other work I am reading now are books I have been asked to blurb, books I am reviewing for publication, books I am reviewing for tenure and promotion cases. All of this reading, for me, is not critical reading even though the people who send me the books to read ask in many ways to rank and sort and judge. I just continue to read, to try to read "erotically" (Hyde's wording) allowing the books to stay in motion, to inspire me in many different ways and then for me to do many different kinds of writing generated by the reading. The notion of what is best or worse is very far from my mind. I read everything I can, yes, even little interviews on the internet, because all of it is valuable, nothing is, in my mind, a waste of time. "Reading" is the important act. "Besting" does not interest me very much.

2. Would you give us one little piece of writing advice?

Following from the above thought, I would have to advise one to write to write. That is to suppress, as much as possible, the demarcation while one is writing that this writing is the "good" writing and this the "bad." Advice does imply that we are using information to, what?, become better writers. But that assumes we know what that better and best is. I am a big fan of junk sequencing in our DNA. When the genome was mapped one thing that was discovered was all of this code that actually does nothing for us. Having found it, we can't dismiss it. It has to be there, but it is there in the role of junk, of waste. No, that is not quite right. All of this code that does nothing its nothingness is what it does well. The junk sequence is best at being junk sequence. And we need, our essential architecture needs, the nothingness as much as that crucial gene that animates the heart. Sound and silence. Both sound and silence have to be made. Saturn is more Saturn for its rings, those highways of junk rocks. The Rings of Saturn may be more Saturn than Saturn.

3. What is your strangest reading or writing habit?
.
Some–but not all–of the books by Michael Martone:
*************************************************************************************
June 1, 2012:  Sybil Baker

Spring semester has ended, and my summer break has officially begun. After a restorative week at the beach, this morning marks the first official day of, in the venerable Sugar's words, writing like a motherfucker.
Last night I had big plans for today, which I'd hoped would set the tone for the rest of my summer: wake up at 7:00 (or earlier), go to yoga at 8:30, return home and spend the rest of the day writing, check email and FB in the afternoon, then relax and watch a movie with my husband Rowan or read in bed until I fall asleep.
I'm so confident in my theoretical summer schedule that I don't set the alarm. I wake up at 8:25, which means that I will miss my yoga class, but lucky me, there's one at noon. Rowan and I start the morning with our usual routine—drinking black coffee in bed (anyone remember the Squeeze song?), listening to music, and chatting about the upcoming day.
Then I get up and work on a new novel I started a few weeks ago. I'm committed to writing the first draft longhand, so I situate myself on my chaise longue, which offers a view of the rail yard and mountains across the street. I write a few pages, but then convince myself I need to get on the computer. My book launch party for Into This World is a week and a half away, so I send out Evite and Facebook reminders, respond to emails, follow up on possible reviews and potential reading venues, make sure the press release gets out to the right places, and other seemingly endless tasks associated with launching a new book. Then it's time to exercise.
Yoga class is relaxing and my mind begins to wander. I recall that I have an interview about Into This World at WUTC (our local NPR affiliate) sometime this week. Practicing the yogic philosophy of nonattachment, I allow the thought to float away. After class, de-stressed and ready for a sauna and long shower, I do an unyoga thing and check my email on my cell phone. Google Calendar informs me that the WUTC interview is today at 1:00. It's 1:05. I text the interviewer, apologize and tell him I'll be there at 1:20. Then I take a "guy" shower, rinsing off in seconds so I don't smell too awful, and rush to the studio. Luckily, I know the interviewer and have never been late before, so even though I arrive at 1:20, stressed and unprepared (I don't even have a copy of my book to read from), Mike, the interviewer, is even more calming and laid back than my yoga teacher. We talk, I stumble through a passage that he pulls from his ARC pdf of the book, and even though I sound like a stammering fool, I know that Mike will work his magic as he has every time he's interviewed me, ensuring I won't sound like a complete idiot.
After the interview, I take some camera equipment I purchased to the English department (don't ask, it's a university thing) to be tagged. The tagging takes longer than expected, so I hang in the department office and chat with our head about my book launch and his rock band while I wait to get my camera back.
I don't get home until after 3:00. Even though it's summer, the "to-do" list remains long: I still have student work to give feedback on, and as fiction editor of Drunken Boat, stories to assign and review. I spend more time than I think I should trying to get an idea of how many people plan to come to the book launch so I know how much wine to buy and how many books the folks at Winder Binder Gallery & Bookstore should order.
I discover Pretty in Pink is on streaming, so we watch it after dinner. I haven't seen the movie since it came out in 1986; Rowan, a South African, who has never even seen a single John Hughes movie, enjoys it well enough. (Was Molly Ringwald's compulsive lip biting as annoying to me back then? And why did I have such a crush on milquetoast Andrew McCarthy? I'm mystified at my former self). We get ready for bed and I start Ron Rash's The Cove. Before falling asleep, I set my alarm, promising myself that I'll make it to 8:30 yoga, that I'll spend less time on social media and more time on my new novel. After all, tomorrow is another day.
AND THOSE SAME 3 QUESTIONS…
1. What is the best book you've read in the last few months and how did you choose it?

In addition to Edith Pearlman's Binocular Vision (my vote for the unawarded 2011 Pulitzer), I loved Krys Lee's Drifting House. Since I lived in Korea for twelve years and my new novel takes place there, I'd been looking forward to reading Lee's debut story collection and was not disappointed.

2. Would you give us one little piece of writing advice?

Besides the oft-repeated read, read, read, I think it's important to avoid the "if only" trap. "If only I could get a short story published" will inevitably morph into "if only I could get published in x magazine," which will morph into "be nominated for a Pushcart," which will morph into "win a Pushcart" and then to "win a Pulitzer" and on and on it goes, sapping your energy and blocking your writing. Someone told me that one writer she knew, having won the Nobel Prize, is now obsessed with his place in the canon. Do not feed the "if only"—it will always hunger for more.

3. What is your strangest reading or writing habit?

This isn't really a habit, but I think it's strange. When I'm working on a project and not writing enough, my writing (left) hand throbs. I'm sure it's psychosomatic, but sometimes the throbbing will wake me up at night. It's not a painful throbbing, but more like a blocked energy throbbing. The only thing I can do to get rid of it is to write. Not write well or write beautifully, but just write.
.
By Sybil Baker:
*****************************************************************************************************
May 1, 2012:  Marge Piercy

The Jewish day goes from sundown to sundown, and since I'm writing about the day before Pesach, I will begin with the evening before. After we have supper together—I cook and Ira does the dishes—I put on the water to boil a dozen eggs. Tomorrow I will use them in a dish. But since I have to get everything cooked and packed up to go to the friends' house where the Seder will take place, I need to do some chores tonight.
From the big freezer, I take out a whole chicken and a four and a half pound brisket. I drop the chicken on my foot (it is very slippery) and curse loudly and hop around. When the pain subsides, I put both the brisket and the chicken in the laundry room to thaw. I put a bag of dried apricots into kosher wine to soak.
It being Thursday night, I watch Big Bang Theory and then plunge the eggs into cold water so I can peel them. After peeling, I stick them in a stainless steel bowl in the refrigerator and resume reading American English. I read a lot of poetry, some fiction, and a fair amount of nonfiction. The novel I finished last night was The Tiger's Wife, set in the fragmented former Yugoslavia, in Serbia, after the war. The poetry I am currently reading is Ruth Daigon's Between One Future and the Next. The novel I will read next is Stone Arabia; I'll start that tonight if I finish American English.
At ten all six cats are staring at me. I go downstairs, unload the dishwasher, and prepare to feed six cats from one jar of baby food. The largest amounts go to Malkah, who is seventeen, an orange tabby I tamed from a feral rescue, and Sugar Ray, a sweet laid back Burmese who thinks he is married to me. They have to get their hyperthyroid medicine mixed into the baby food. I never had cats get hyperthyroidism before; now two have it. I want to know why but my vet says no one knows. Puck the Abyssinian, Mingus, Sugar Ray's cousin and best friend, Efi, a somewhat daft Siamese, also a rescue, and Xena, who is ten months old and by far the largest cat—they all get a little bit of baby food. We got Xena from the MSPCA in September when she fit into my cupped hands. She is sweet-tempered, gets along with everybody but has an ambition—to be the biggest domestic cat ever seen.
I go to bed, read something dull for a while—catalogs or a cookbook—and sleep. In the morning, Ira makes two huge mugs of coffee. While the water is getting to the boil for French press, he feeds a moil of semi-starving cats. We have coffee in bed while we plan our day. Then he goes to his office. I write some last-minute fixes I thought of for the novel tentatively called End Game, which should go off to my agent this coming week.
At noon we gather in the kitchen. I made charoset—in my case, a blend of almonds, apples, figs, dates, and kosher wine. Charoset is one of the ritual items at the Seder. Then I start chopping for gedempte flaisch mit abricotten, made of brisket, carrots, parsnips, onions, and the apricots I soaked plus any liquid left over. I add ginger, ground coriander, ground cardamom, salt, some more kosher wine, and beef broth. The meat is browned, then the veggies. Then everything else is added and the heavy Le Creuset pot goes into the oven at 300 degrees. It will bake for four and a half hours. My grandmother Hannah served this every Pesach.
Then I go back to my computer to fiddle with the supposedly finished novel for an hour. I play with whatever cats want to play. I roast one of the peeled eggs over a flame on the gas stove until it is blackened on all sides, for the Seder plate. I wash the parsley, the snippet that goes on the plate—the bunch that will be passed around and dipped in salt water. Ira starts his famous matzo ball soup. Some people's matzo balls, you could bowl with. His are light as dandelion fluff.
I look for the lamb shank in the refrigerator freezer, freaking out when I can't find it. Ira finds it. Then I look for the horseradish, which I do find, and then the three blood oranges. One will go in the center of the Seder plate—all will be eaten by the participants, section by section. I am putting items for the Seder plate not on the plate itself, which we brought down from a high shelf and washed, but rather in little plastic sandwich bags. The cats are sniffing the redolent air by now. I feed them cat food. Tough shit, kids. No begging tonight.
We no longer hold the Seder in our house, as our dining room is too small. I have been conducting a Seder and working on my Haggadah (the script for the Seder) for over thirty years. By now some of the participants are grandparents and we are into the third generation. These years the Seder is held at the home of the fire chief of Wellfleet and his wife, a financial consultant. They can put four tables together so that everybody fits.
I start on the salad. The gedempteh flaisch is Ashkenazi cooking, Eastern European. The charoset I make is Misraki from the cooking of Jews from the Middle East. The egg course I am about to make is Sephardic, the Jews who lived in Spain and Portugal for fifteen hundred years before being forcibly expelled, converted or burned at the stake. This mixture is intentional. I cut up the hard cooked eggs. Then cucumbers. Then fennel bulbs. I mix them all and dress the salad with virgin olive oil, lemon juice, and a little salt.
I count out the right number of Haggadahs. Back in early March I went over last year's and cut passages, added stuff about the Republican war on women and more about contemporary slavery and hunger, put in a new poem in an appropriate place. My Haggadah is about two-thirds poetry. I sent out music for the songs several weeks ago. We start loading the truck. Some years we have to bring extra chairs; some years, not.
The sun is setting. Since the Jewish calendar is lunar, at some point we will go outside to watch the moon rise. At our house it rose majestically over the marsh. At the fire chief's, it rises over Dunkin Donuts, but it is still a big beautiful full moon. Everyone has gathered together. There are always some new people among the old friends, and there are introductions. We pass out my Haggadahs with beautiful covers I have cobbled from many sources. The wine and grape juice are on the table. The sun is setting and we begin by lighting the Pesach candles and saying the first blessing. The special evening has begun. This is my favorite holiday.
AND THOSE SAME 3 QUESTIONS…
1. What is the best book you've read in the last few months and how did you choose it?

The best books I've read in the last year are A Song of Ice and Fire, four volumes by George R.R. Martin. I started the first book when HBO had Game of Thrones on, and got hooked. Martin creates an entire world but unlike most fantasy worlds, it is not good versus evil but stories about power struggles and the struggle to survive among compelling characters who are a mix of good and evil. There's much more sex than in most fantasy worlds and it feels real.

2. Would you give us one little piece of writing advice?

The best advice for anybody who wants to write is to read, not books about writing but books in the genre they are interested in. You don't learn to be a surgeon by reading The Way of the Surgeon.  You don't reinvent the wheel. Don't directly imitate but learn what has been done and what is being done in your genre.

3. What is your strangest reading or writing habit?

I always have a cat sitting on my lap or next to the computer while I am writing. Sometimes they get on the printer and I have to push them off. Writing in a lonely activity and they keep me company.
.
Some–but not all–of the books by Marge Piercy:
***********************************************************************************************
April 1, 2012:  William Lychack
Yangon and the day starts the night before. We're at the airport waiting to meet Owen, his first time back to Burma since taking off his monk's robes. He looks so different when we see him—t-shirt, jeans, sneakers, watch, and hair—everything except his smile seems to have changed. It's been a season of wild changes in Burma, as if some spell is slowly lifting from the country, and we catch up with Owen over dinner at a nearby restaurant, make plans to find each other in Mandalay later, and let him get to family and friends waiting for him.
This is my eighth visit to Burma in the last twelve years, my wife and I living in Mandalay last summer with our three young children. I'm traveling ahead of the rainy season this winter with a buddy of mine, the two of us heading first to Mandalay and then the elephant camps and villages north of Monywa and Shwebo.
Our plane leaves at seven the next morning, and we're heading to the British Club for Yangon's monthly gathering of expats. We're lucky to have a chance to connect with the city's diplomats and teachers and business owners over that medicinal tang of gin and tonics, night cool and comfortable, all the talk about the elections and changes building in Burma. There's a charge to the air, an energy and excitement, everyone excited and hopeful, last call sneaking up to us surprisingly fast, city streets quiet and dark as we ride back to the hotel, our wake-up call in less than two hours, which is why the day starts the night before, that raw, out-of-sync feeling as we stand on the tarmac and climb the stairs to the plane.
I wish I could describe the scene at the airport in Mandalay. Aung San Suu Kyi's charter arrives just behind us, and hundreds of people press toward the gates, bright red flags and banners of National League for Democracy everywhere, everyone cheering and smiling and crying, everyone chanting, "Mae Suu! Jemma Bazé! Mae Suu! Jemma Bazé!" In the lobby, at the edge of the crowd, I ask an older man to translate what they're saying. "It means," he tells me and smiles, "Mother Suu, long life and good health!" There are tears in the man's eyes, and tears are suddenly blurring mine as well, the emotion of the scene not easy to understand, my chin going all quicksand on me, none of us knowing whether to cry or laugh or shout as Aung San Suu Kyi approaches and passes within a few feet of us.
The Lady, as she's called here, seems carried in this river of people, radiant and frail and jostled as she drifts past, the woman so serene and smiling at the center of the storm of bodies and voices, everyone trying to reach to her, trying to hand flowers and gifts to her, trying to somehow call or touch or just see this living embodiment of hope of theirs. It's impossible to overstate what Aung San Suu Kyi has come to mean to the people of Burma—the woman a vessel into which an entire country's pent-up hope and promise has been poured—her presence in the crowd almost otherworldly, her connection with people spooky, her hands taking flowers, her head bowing to monks, her pale green dress gracious, magnolia flowers vivid and beautiful in her hair.
Outside, overcast and hot, her motorcade crawls through the crowds that line the long road to Mandalay. For the first time in twenty-two years, she and her party, the National League for Democracy, are campaigning ahead of the new by-elections to be held on the first of April, and the air is choked with dust and diesel and the braying of car and motorbike horns, people waving flags and banners, even soldiers looking on with what seem like eager faces. Even an outsider cannot help but feel swept along in the energy and hope of this—crowds lining the roadways all the way to the city—and it's deep into the afternoon before we arrive at our hotel, feverish with hunger and exhaustion.
As chance would have it, later we find another friend catching up on letters in the hotel's courtyard. He's a former British Consul to Burma and has lived in-country for more than twenty-five years. We can't help but gush about the scene—Aung San Suu Kyi at the airport—and he smiles and explains how the Lady doesn't much care for him. He once had dinner with her, he says, and she leaned over to him and called him a conspirator. Well, he tells me, he did work with the government, helping to improve its education policy. And now, he adds, with the elections maybe she's a conspirator finally as well.
I'm writing this on a riverboat heading south from Mandalay. A few days have passed since we found Aung San Suu Kyi. We've been to the elephant camps, been to the monastery, and been witness to the love and hope that the Lady brings to life.
*More on Burma and Aung San Suu Kyi in my essay, "Captives of the Junta," in The American Scholar.
AND THOSE SAME 3 QUESTIONS…
1. What is the best book you've read in the last few months and how did you choose it?

Most of my reading for the last few years—let alone the last few months—has revolved around research for my new novel and nonfiction book, both of which are set in Burma, but I am currently reviewing Ron Rash's intriguing and enigmatic new novel, The Cove, for The Boston Globe. I recently listened to—and loved—Keith Richards' autobiography Life. I have Nostromo, by Joseph Conrad, and Pulphead, by John Jeremiah Sullivan, going on my nightstand as I type this.

2. Would you give us one little piece of writing advice?

Almost twenty years ago, the writer and editor William Maxwell sent some advice that keeps coming back to me: "Try to listen to your feelings as you would to the sound in a seashell and then put them down on paper." That seems the kind of perfect, direct, and reasonable counsel that an aspiring writer (such as myself) might ignore for a good decade. And one ignores it for good reason—it's difficult, almost impossible work—but I've come to feel one's real job as a writer is to find and say what you feel about the world and put it down on paper.

3. What is your strangest reading or writing habit?

Is it strange that I don't believe any of my writing or reading habits are particularly noteworthy or strange? Alas, sometimes the fact that anyone writes or reads at all often seems to qualify as strange enough in this world.
.
By William Lychack:

*******************************************************************************
March 1, 2012:  Ann Hood
Fresh off a ten-day book tour, I start today happily at home, which means at 6:30 in the morning my seven-year-old daughter Annabelle is climbing into bed with me and working very hard to wake me up. My husband Lorne is already making a giant pot of coffee and collecting the New York Times–the two things I need before I actually get up. Both delivered, Annabelle and I catch up.
She wants to know what my two favorite subjects were when I was in second grade. I tell her Reading and Geography. This leads to a detailed discussion on what exactly Geography is. I try to explain while I work on that pot of coffee. Her two favorite subjects are Math and Science, she tells me. Annabelle goes to a French-American School. She started when she was three, and it's total immersion French, so she can speak French fluently. When the topic turns to least favorite subjects, she says hers are Spelling in French and Reading in French. "I like to spell and read in English though," she says. Now it's my turn, and I admit that my least favorite subject was Math, which we called arithmetic. The memory of that grayish rectangle of paper smudged with all my erasure marks makes me shudder even now. And then I tell her my second least favorite was gym because I always got picked last for teams. "Me too!" she says happily. "I like that. Then I get to know exactly who is on my team because they're already chosen." This weird logic sends me into the newspaper and her to Tom and Jerry. Lorne comes in to say goodbye, and we make our evening plans for dinner–at home, at seven.
Annabelle's school is three blocks from our house, but I always get her there late. Today is no different. The laundry is done but still in the basket, so I have to claw through it to find her clothes. Then I run downstairs, feed our Bichon Zuzu, make Annabelle a scrambled egg and toast, let the dog out, deliver Annabelle's breakfast, run back downstairs, and let the yapping dog in (new neighbors complain about Zuzu frequently). Then I make Annabelle's lunch for school. They have a no peanut butter policy. She hates turkey, ham, and roast beef. So lunch is a challenge. Today I make her a cucumber and butter sandwich and cut it into a heart shape. Sliced strawberries. A chocolate heart. Getting in the Valentine spirit!  
As usual, we're about ten minutes late. We can't find her favorite raspberry suede boots, but finally we do and I drop her off and race to the post office. My son Sam is a freshman at Ithaca College, studying Acting, and every Monday I send him a package. Today's has mechanical pencils and a coat hook for the back of his door (his requests); two articles from the NYT about new shows coming to Broadway; a New Yorker cartoon about TinTin (Sam's childhood favorite); and a stash of cough drops, gum and Airborne. I also have to mail receipts from the book tour, signed contracts for the Italian edition of The Knitting Circle; and two notes to friends who have recently lost family members. 
Now I'm late for my breakfast with my friend Sharon, so I text her to let her know and then drive across town to Julian's, our weekly breakfast place. Sharon's daughter Isabella and Sam were best friends all through school, since they were three. Sharon and I trade books, advice, complaints, and laughs. This week she has read the manuscript for my new novel, The Obituary Writer, which is scheduled to be published March 2013, and she's going to give me a critique. I get ham and eggs and more coffee and we talk about the manuscript for most of the breakfast.
On the way home, I check in by phone with my eighty-year-old mother, and Sam calls to be sure I sent the pencils. I wonder why they don't sell pencils at Ithaca College, but tell him they are on the way. 
At home, I tweak the manuscript based on Sharon's comments. I like to write in bed, laptop on my lap, TV on. So that's how I finish the revisions, and then I send the manuscript off to my editor and CC my agent. My editor comes right back with a copy of the cover, which is gorgeous. We all three gush over it via email. 
Last year, a blue dot appeared in the upper right corner of my Mac Book, and it has been slowly spreading across my computer screen until I no longer can see the time, half the tool bar, and some of the side margins. But I didn't want to change computers until my revisions were done. As soon as they are sent off, I head to the Apple store at the Providence Place Mall and buy a Mac Air. I have to leave the old one so they can transfer the data, leaving me computer-less. That means I can't work anymore today, so I shop for Valentine's gifts for Annabelle and Lorne. I get him red and white socks and her a blue shirt with colorful hearts on the front. For me: Betsey Johnson pink striped tights to wear Valentine's night with my favorite gray sweater dress—we are going with a gang to Boston to see a Bruins game. 
I spend the rest of the afternoon before I pick up Annabelle cooking: miniature blueberry crumb cakes to take to my mother and my godmother on Valentine's Day (and some for us too) and a double batch of lentil soup, half for dinner and half to freeze. Zuzu and I go for a walk and I have just enough time to collect all the yeses I've received from writers to contribute to an anthology I'm putting together on writers writing about knitting. So far I have a dozen. I also play with ideas for titles: WHAT WE WRITE ABOUT WHEN WE WRITE ABOUT KNITTING or PURLS.
By now it's time to get Annabelle. She always says her day was GREAT! Today is no exception. We settle in at the kitchen table with a bowl of strawberries and work on the valentines for her class. This takes forever. Then she does her homework, which includes me quizzing her on her French spelling test. My accent is terrible, and she doesn't know what I'm asking her. This also takes forever. 
Finally, we're about forty-five minutes from dinner and finished with everything. I sit down in my favorite chair in what we call the fancy living room and work on the hot pink cowl I'm knitting, listening to William Maxwell read his book SO LONG, SEE YOU TOMORROW on an audio book. Annabelle is in the playroom ordering her stuffed animals around.
Lorne comes home around seven. I open some Malbec, and we all eat soup and bread. Annabelle's bedtime is 8:30, but somehow—big surprise!—we're running late. By the time she's in her pajamas it's already 9:00. Lorne and I are trying to decide whether to watch Downton Abbey or the new TV show Smash. But Annabelle wants to read us a Dr. Seuss book we've never heard of about a Lorax. We all climb into our bed, she starts to read, and the next thing I know it's the next morning, and Annabelle is wishing me a Happy Valentine's Day. I feel asleep while she was reading!

.
AND THOSE SAME 3 QUESTIONS…
1. What is the best book you've read in the last few months and how did you choose it?

I think TEN THOUSAND SAINTS. The writer teaches at Ithaca College, where my son Sam goes, and I heard about it during Parents Weekend back in November. Then I saw it was picked on of the ten best books of the year by the NYT. I finally got around to reading it in January and it is just terrific.

2. Would you give us one little piece of writing advice?

Read! Read everything out there!

3. What is your strangest reading or writing habit?

Well, I write in bed with the TV on…
.
By Ann Hood: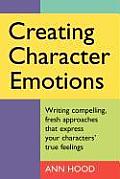 ********************************************************************
February 1, 2012:  Alan Heathcock
My day starts off by wrangling my three kids out of bed, into clothes and breakfast, and out the door. I drive my fifteen-year old son to school, while my wife takes our two daughters to their schools. Then the day is mine. Back home, I grab some tea and head out to my office, which is parked in my side-driveway—I work in a 1967 Roadrunner travel trailer that was once an Idaho state police surveillance vehicle, but is now my writing studio (a.k.a. the VOLT-mobile).
Being a writer has ruined me to reading. I don't really mind. I'm ruined because I always hold a yellow crayon while reading, and as I read I highlight any passage I think has value. I might highlight a great line of dialog, a great image, a great noun or verb, an interesting mannerism, whatever. I start off my writing day by going through what I read the day before and hand-writing out every newly highlighted passage into a composition notebook. The idea is that I'm training my brain and eyes and hand to write at the same high quality as the highlighted passages. On this day, I enter passages from Robert Musil's novel, Young Torless.
Next, I decide my task for the day. I don't believe in demanding a word count for myself, and instead try and choose a reasonable task, usually one scene or moment in the story. Today I task myself to write a scene where my protagonist is driving headlong into a hurricane with her little sister and brother (a war vet gone A.W.O.L.), in an attempt to find their father, who's holed up in a huge coal barge down in the shipyard.
The way I write has a closer kinship to acting than to journalism, though I use techniques from both disciplines. From my training as a journalist, I use research. On this day, I need to get my head around how being in a hurricane might look/feel/sound. I turn to videos online, watching home videos of from North Carolina, Louisiana, and Florida. I take notes. I make sketches. From this, eventually the hurricane becomes realized in my imagination.
Next, I have to figure out the content of the scene. I try to think of any books I've read, any plays or films or TV shows I've seen, that might help. On this day, I read a bit of "Upon the Sweeping Flood" by Joyce Carol Oates, The Road by Cormac McCarthy, and Far North by Marcel Theroux. Then, I watch scenes from the film Winter's Bone and a documentary Hell and Back Again. After all of this, I come away with the mechanics of the scene.
I'm what I call an "empathetic writer," as I try to place myself wholly inside the character, which in this case is a seventeen year old woman, a high school drop-out who is now, with her mother dead, her father gone, her sister too young, and her brother ill, in charge of the well-being of her family. I take the setting and events I've imagined, and now must figure out how she might feel, think, and imagine, in this situation. I read a book on the Stanislavski Method of acting and find it very useful to take the emotional content of my own past and place those feelings into the character. I recall driving through a tremendously frightening storm back in Illinois, and draw my imagination back into the intensity of that trip. I work all this out, playing the scene in my mind over and over until I'm feeling it as real 
Then I open the computer and do my best to find the words to capture the empathetic experience of my character, as it's vividly alive in my imagination. Today's an intense day and I work myself into crying, wiping my eyes just to see the computer. I don't pause when I'm done, and immediately revise, scrutinizing every word, phrase, sentence, and paragraph, until I've delivered the scene into absolute truth and clarity.
Finally, to disconnect from the trauma of my character before my wife and kids get home, I return to the house, where I take a long hot shower, then hit the kitchen, turn on some tunes, and play a game of Scrabble on my iPad. Then I begin working on dinner, trying my hand at a new curry recipe.
At last, my wife and kids get home and I kiss them each and ask about their days. When they ask about mine I say only that I had a good day of writing.
.
AND THOSE SAME 3 QUESTIONS…
1. What is the best book you've read in the last few months and how did you choose it?

Ladies and Gentlemen by Adam Ross. I loved his novel Mr. Peanut, and was curious how he'd do with stories. Great, great, stuff.

2. Would you give us one little piece of writing advice?

Do not look beyond yourself for validation. Be brave enough to take yourself seriously. The moment you decide to look fearlessly inward, to take yourself seriously, you will stop imitating others and will become original.

3. What is your strangest reading or writing habit?

In my trailer I have a counter and wall that I've covered with pages from books that contain amazing writing. So, if I'm reading something and come across a passage that completely blows my mind, I tear it out and glue it to the wall.
.
By Alan Heathcock:

***************************************************************************
January 1, 2012:  Cheryl Strayed
There are some things I miss even before they're gone. The sound of my children's feet against the wood floor as they run from their bedroom at one end of the hallway to the bedroom I share with their father at the other end of the hallway is one of them. It might be six-fifteen in the morning; it might be seven. No matter the hour, that pitter pat of two pairs of childfeet is the way I begin most days.
On this day, like all school days, the four of us rise and scramble through the dress-eat-brush teeth-locate books, backpacks, snacks, and coats routine in various states of calm and agitation, rancor and love. By 8:25, I'm walking my children to school. It takes about ten minutes to reach the big brick building where my son attends first grade and my daughter kindergarten. I hug them one by one in their separate classrooms, and then I walk solo down the hallway and out the side doors into the cool December air and I'm free.
It's 8:45. Time to work.
Sometimes it seems as if there's a giant kitchen timer installed permanently in my momhead that begins ticking the moment I push through those school doors. I know precisely how many hours and minutes I have before the bell will ding.
I pull out my iPhone. I want to be the sort of woman who walks down a sunny morning sidewalk without checking her email, but I'm not currently that woman. I scroll, I skim, I almost break my ankle tripping over uneven chunks of sidewalk while I read the tiny text on my screen. By the time I get home I know who I have to answer first and I do that while drinking the coffee my husband Brian has kindly made for me, even though he doesn't drink it himself. He's an artist too—a filmmaker—and we chat briefly before he departs for his office a block away from our house.
I don't have an office. I've tried in the past, but an office hasn't ever been terribly productive for me. I'm not a desk person. So instead I currently work in my bedroom while sitting on a blue velvet chair I bought in a thrift store when I was pregnant with my first child and revising my first novel. My cat Gulla sleeps on the bed nearby. Every couple of hours she rises and comes to sit on the wide arm of the chair and lick me before stretching and returning to the bed.
I answer email. I tool around on Facebook for no good reason. I open the calendar on my computer and see today is the day by which I'm meant to send my publicists the answers to a Q & A they plan to use in promoting my forthcoming memoir, Wild.
I open the document and begin. It's more challenging than I thought it would be. I wrote the book. I know the answers, and yet I have to craft each one carefully. I try to be entertaining and intelligent without repeating myself. Soon, I understand that this thing I thought would take half an hour will take most of the day.
In one question my publicists write "…there's an almost Homeric feel to your journey…" and I have to Google "Homeric" so I can answer the question, but when I type the word into the search field my overly helpful computer changes it to "homoerotic" and so I end up spending a good twenty minutes reading about a long-dead Italian painter named Carlo Saraceni who made a painting called "Saint Sebastian," which depicts a young naked man with an arrow shot into his lower abdomen/upper groin. Eventually I realize I really do know what my publicists mean by Homeric, so I return to my document and answer the question.
After a while, my iPhone makes a little sound: a text from Brian. Do I want to have lunch and then take a walk with him? he inquires.
I do. I'm too busy to do this because the great kitchen timer in my head is ticking ever so loudly and I've gotten distracted by an early-Baroque Italian painter, but I say yes.
He comes home and warms a pot of soup and makes kale salad and slices an apple while I shout to him from the blue chair in our bedroom that I'll be right down. We eat. We walk. I don't ask him what Homeric means. He goes back to his office and I go back to my blue chair.
Can you introduce us to Monster? my publicists want to know when I return to the document open on my computer screen. Monster is the name I gave my backpack on the long hike I wrote about in Wild. It's basically a character in the book. I begin to describe it, but then I decide it would be better if I had Monster sitting right beside me as I wrote my reply, so I go down to the basement to get it and instead I see a mountain of laundry near the washing machine, so I sort and start a load, and return to my blue chair empty-handed, remembering only when I reach it why I left it.
I email my publicists to ask if they really, truly need this Q & A by today. Within minutes I'm given an extension until after the holidays.
I answer more emails. I make comments about people's status updates and photographs on Facebook. I text Lidia. I text Sarah. I text the other Sarah. I text Brian. In an hour and a half he'll get the kids from their afterschool class.
I open a folder titled Novel and then a Word document titled Emily and I read what I wrote the last time I wrote anything in this particular document and I feel sort of
excited about it and I feel sort of sad too because it's a new novel that I've begun ever so slowly to write knowing I don't have any business starting a novel right now because I've got other writing commitments on the burner and my soon-to-be-out book to promote, but I start messing around with a paragraph anyway and pretty soon an hour and a half has passed and I hear loud footsteps on the porch below me—Brian and the kids—and though the day isn't over and there is what-are-we-going-to-have-for-dinner and having dinner and play time and bath time and out loud reading time and zapping off quick emails and texts on my iPhone in between all those times—there is a way in which the day is done and the front door opens and my kids yell, "Mommy! We're home!" and the great kitchen timer in my head goes ding.
.
AND THOSE SAME 3 QUESTIONS…
1. What is the best book you've read in the last few months and how did you choose it?

Pam Houston's new novel Contents May Have Shifted, which will be out from W.W. Norton next month. She's so perceptive, so intimate and intelligent on the page. I felt known by this book, like I do by all of her books. I got an advanced reading copy when Pam and I were interviewed on stage together at an event at the Mountains and Plains Independent Bookseller's Association Trade Show in Denver a few months ago. I gobbled it up immediately and have been waiting impatiently to share it with the world ever since.

2. Would you give us one little piece of writing advice?

My first bit of advice is to take only the advice that works for you. Writers have different processes, different approaches. There aren't rules. Having said that, I've found it helpful to read every word I write out loud at least twice, but more like three or four times. There's something I can't seem to know about my sentences and scenes until I've heard myself say them.

3. What is your strangest reading or writing habit?

I take walks by myself when I'm deep in my writing. The walks aren't breaks, but rather an important part of the writing process. Something I can't get in a chair always clicks into place when I'm walking alone. I don't think it's strange, really. A better way to put it is that a strange thing I've learned about writing is sometimes you have to not be writing in order to get where you need to go.
.
By Cheryl Strayed:

********************************************************************************
December 1, 2011: Daniel Torday
There's this idiosyncratic little thing EM Forster says in Aspects of the Novel I've always loved. It goes: "The main facts of human life are five: birth, food, sleep, love and death. Let us briefly ask ourselves what part they play in our lives, and what in novels." It seems apt for considering a day in my writing life to ask those very questions. To the schematic:
1) Birth. Life: My two-year-old Abigail goes to daycare at 8:30am. My wonderful perfect assiduous wife has already left for the hospital, where she's a psychiatry resident. I get Abby up, feed her, negotiate her into clothes, make her lunch. The chronology of these things is unclear, but at some point complete. At some point she is at daycare.
Novels: During the semester I don't have headspace for generative work. I find an hour in the morning to check in with a manuscript. I've been at work on a short novel about a guy who makes a brother out of duct tape for long enough that I started before I had a kid. Now I'm revising. Today I layer some parenting stuff that the pre-parenting me didn't have in his coffers. I take a moment to feel grateful for wife, child, layering.
2) Food. Life: After my hour of revision, in which today I realize that my first reader was right and this thing sure doesn't need an epilogue and I fold the language from the epilogue into a late chapter, I eat turkey-and-swiss-on-a-croissant-with-dijonnaise. I'm a big fan of compound words. I'm a bigger fan of compound condiments.
Novels: Because who needs an epilogue? And about this language-salvaging instinct. It can be dangerous. It can mean you're too attached to the sounds or the images or the place you were in the moment you wrote it. In this case I feel convinced there are ideas from the epilogue that need to stay. I'll keep them for now. In a week or two, we'll see.
3) Sleep. Life: Five, maybe six hours.
Novels: Sounds boring.
4) Love. Life: I love my wife and my kid and having a kid allows me to focus on both. That said, by far my favorite thing in Forster is his wry (the wryest in all of western literature?) description of love, which I take as a really good joke but fear Forster took seriously: "Some years after a human being is born, certain changes occur in it, as in other animals, which changes often lead to union with another human being, and to the production of more human beings. And our race goes on."
Novels: Part of me just wonders: why didn't Forster put "love" under "birth," then? As for my writing, I'm actually a fan of the sex scene, but novels about brothers made out of duct tape definitely don't need sex, duct tape or otherwise.
5) Death. Life: At the end of my day I host a reading by one of my favorite short story writers. At lunch we talk about a colleague who's been diagnosed with cancer. We wonder what it must mean to live over that abyss. We're writing nerds, so we talk about what that meant for Chekhov (TB), Flannery (lupus), Dostoyevsky (epilepsy), Kafka Keats Orwell Thoreau (TB TB TB TB). We talk about that thing from "Gooseberries": "Every happy man should have someone with a little hammer at his door to knock and remind him that there are unhappy people, and that, however happy he may be, life will sooner or later show its claws, and some misfortune will befall him— illness, poverty, loss." We thank the Lord for our health. Later we go say things about or from books in front of people.
Novels: The novel I was working on in the morning is about a kid who makes a brother out of duct tape. It's also about the brother's chronic illness. And about living with chronic illness. And ooh—after I give the audience my introduction, as I sit in the wash of language as one of my favorite young story writers reads on stage, I hit on this: that "Gooseberries" thing might make a good epigraph. Or a profoundly bad one. Only one way to find out.
1. What is the best book you've read in the last few months and how did you choose it?

Adam Levin's The Instructions. We just kept making eye contact across the bar. I'm glad I finally took it home.

2. Would you give us one little piece of writing advice?

I'm an inveterate perseverator, so here's my favorite thing to tell my students when they're having a hard time revising: In life, it's important to make good decisions. As a writer, sometimes it's better just to make a decision, and not worry if it's a good one. Or, to put it another way: in writing, unlike in life, there's always OpenApple+Z.

3. What is your strangest reading or writing habit?

Candy. Lots of candy. Often Good 'n Plenty, which gets strange looks at the movie theater but only plaintive sniffs from the cat in my home office.
By Daniel Torday:

The Duct Tape Brother, excerpt in The Kenyon Review
Hunger Mountain, The Writing Life, List #3
********************************************************************************
November 1, 2011: Mari Strachan
Everything has shifted slightly. Yesterday my husband left for two weeks to teach in Kenya. But today will be different, also, because I have to travel from my rural village south-eastwards to our capital city, Cardiff.
But, first things first. I drink a mug of coffee, Italian blend, and use the remainder of the hot water to mix a mash with some oats for the hens.As usual, they behave as if they haven't been fed for a month and gobble up the mash, then race out of their pen to roam the garden and cluck and peck at everything as they go. They are comic creatures and invariably make me laugh.
I shall tempt them back into their pen with chopped tomatoes and green leaves and corn before I leave; there, they will be perfectly safe from our nocturnal visitor, the fox. Some sunshine has been promised for today by the weather forecasters, so the plants in the glasshouse and the polytunnel need watering: tiny alpine strawberries, a good crop of tomatoes, spreading courgettes, the last of the filet beans, ripening butternut squashes, spinach, kale, salad leaves, fragrant coriander, parsley and mint – our smallholding is about eight hundred feet above sea level and the covered spaces lengthen our growing season by several weeks. Then I return indoors for breakfast and another cup of coffee, and to do some preparation for the event I am travelling to Cardiff to attend.
Literature Wales, the body which supports writers in Wales, has been offered a shop space in a prestigious new shopping development in the centre of the city, and it is being turned into a pop-up Lolfa Lên – a Literature Lounge – for a month. It has been set up at short notice and the event today is one of the first to take place there. In a 'Meet the Author' event Deborah Kay Davies and I, both Canongate authors, will be reading from our prose works and taking questions. I'm looking forward to meeting Deborah, and to being in Cardiff, the city where I attended university and worked for a while many years ago. My youngest son, Cai, lives and works there now, and I shall stay with him tonight.
The bus leaves from Aberaeron, down on the coast, and for the first half of its journey meanders through lush green countryside and villages and small towns: Felinfach, Llanbedr Pont Steffan, Llanybydder, Llanllwni, Llandysul, Pencader and then Caerfyrddin, the oldest town in Wales. Their names run off the tongue like a litany, the names of places have a powerful magic, conjuring up their history, their culture, their religion, their people. I like to use proper nouns when I write. My mind drifts in and out of the ideas and information I am gathering for my third book. The novel is at that nebulous stage where nothing is yet formed, so that when people ask me what it is about I sound completely incapable of forming a sentence let alone a novel when I reply. The second half of the journey is mostly on the motorway and not as conducive to gathering thoughts as the first half. Three hours and forty minutes after leaving Aberaeron, with an hour to spare before I have to be at the Lolfa Lên, the bus draws into Cardiff Bus Station, and Cai is there to meet me.
It is wonderful to chat to Deborah, to compare experiences, to hear about her current writing project, which sounds innovative and interesting. A small audience has gathered in the meantime, and we begin our readings. The Lolfa Lên opens out into the shopping precinct and passers-by stop to listen, though most of them resist attempts to bring then further inside! The audience has plenty of questions to ask of us both, and the time speeds past.
The evening ends with a meal in an Italian restaurant with Cai and Hannah, and a walk back through the centre of Cardiff to the area of Roath where I'm sleeping tonight. I lie in bed listening to the night-time sounds of the city, so different to my village where the susurration of the wind through the leaves of the beech trees and the calls of barn owls lull me to sleep. Tomorrow I shall walk back through the morning city to catch the bus, to make the same journey in reverse, to travel home.
1. What is the best book you've read in the last few months and how did you choose it?

PURE by Andrew Miller, and I had been waiting impatiently for it to be published.

2. Would you give us one little piece of writing advice?

Read as widely as possible.

3. What is your strangest reading or writing habit?

I write the whole of my first draft by hand in A5 notebooks.
By Mari Strachan: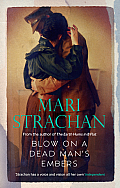 ********************************************************************************
October 1, 2011: Barb Johnson
Before I started writing seriously, I had spent most of my adult life as a self-employed carpenter. One habit from that life that has carried over into my writing life is that, just before I'm fully conscious in the morning, when I'm half in and out of sleep, I try to orient myself in the world. Today, I tell myself it's Monday, a teaching day. Then I give some dreamy thought to what I want to work on. I run a little movie of it in my brain. Rather than the carpenteric: "Mill all the facing pieces," I tell myself: "Find something for Pudge to do that will give Luis a reason to respect him just little." And then my soupy consciousness starts making connections. This stems the panic that can set in when I'm working on a large project like a novel, as I am doing now.
My day starts at about seven. It takes me a little while to ease out of sleep and into the world, and that transition requires a certain amount of coffee, a quiet breakfast and a little bit of reading. While I'm reading, my language center wakes up. I like to immerse myself in some story that isn't my own. Good writing inspires me, makes me feel challenged.
I love sitting down to the computer in the morning. Love it. I am rarely unaware that I am not outside lifting heavy objects or working in the heat. In New Orleans, it is still hot in September. Really hot. Steamy. Hurricanes form and dissipate, dumping a lot of water on us as they do. Not having my productivity or comfort contingent upon the weather is the single greatest part of not being a carpenter anymore.
I work only on my creative writing in the morning. That's when I'm at my best. No email. No Facebook. No talking on the phone. No preparing for classes. I try to write at least a thousand words a day. It's only a number, but it's a great way to trick myself into doing what I am routinely afraid I will be unable to do: come up with something new. I love revision. I love to edit. Those things come easily. But making up the new stuff can be scary. The carpenter part of my brain is always trying to find the most efficient way to do everything, but efficiency has no place in generating new material. It takes however long it takes, and the result is often too ugly for me to believe that one day it will be better, good even. So, as a way to keep myself going, I promise myself that I can do anything I want, anything at all, once I hit that thousand-word mark. I can get up and go hang out with friends or finish the book I'm reading or take a nap if I want to. That nap part of the bargaining is hilarious: I never, ever nap. But when I stare at a blank page, it makes me sleepy, so the promise of a nap always feels meaningful.
Some days I hit a thousand words without realizing it. Some days it's as though I enter the Twilight Zone, where no matter how much I type, the word count stays at 384. Because I am teaching in the evening, I work on my novel until about 1 p.m., and then I have lunch. Coming up out of writing takes a little time. I can't really carry on a conversation, and I am pretty dangerous and ineffective in the kitchen. In a perfect world, I would open my front door and find a little picnic basket filled with a delicious, nutritious lunch. Alas, all the sandwich-making is up to me.
After lunch, I work on other projects. Today I am writing critiques for my students' stories, which I marked up last week. I find this relaxing and interesting, and I always learn a lot from doing it. On a day when I don't have class in the evening, I might take the four-block stroll down to Bayou St. John to clear my head. Sometimes the dots just connect themselves when I do this. When that happens, I often go back and revise something I wrote that morning or set something up for the next day. But today, after I finish writing the critiques, I head out to campus for workshop, which starts at six. I teach fiction writing in the MFA program at the University of New Orleans. It's a great program, close-knit and supportive. Fun.
All the sections of fiction workshop meet on Monday, and when they let out at 9 p.m., everyone heads for Parkview Tavern, a neighborhood bar, which, conveniently, is walking distance from my house. We sit outside at picnic tables. It's hot as all get out even in September, and there are mosquitoes, but the tradition, which is nearly as old as the program, persists. I graduated from this same writing program a few years ago, and those Parkview evenings rounded out my education as a writer. Once, in a conversation with one of my teachers about how and whether I should submit a short story for publication, she stunned me by saying, "Well, I assume you want to write professionally." I had no idea that I was a viable candidate for such a life. I mention this to emphasize the importance of writing community. We often can't see in ourselves what others can. We can't imagine a thing because we've not gotten that far in our own writing lives.
Not every night at Parkview is revelatory like that. Sometimes we talk about foolishness or play midnight bocce ball beneath the palm trees on the neutral ground that divides the street in front of Parkview, but the company of other writers is always fortifying and enlightening as well as being a nice break from the essential loneliness of the writing life. 
1. What is the best book you've read in the last few months and how did you choose it?

The first book, The Tiger's Wife was given to me by a friend who knew that I was spending the year reading only novels. I had never heard of Tea Obreht—nor had anyone, I suppose. She's very young. But she wrote this amazing, wise book. The second was Ann Patchett's newest novel, State of Wonder. I selected it because I heart Ann Patchett. What a wonderful world she created, and what surprising characters. Women doing important things. Exactly what I was hoping to find.

.

2. Would you give us one little piece of writing advice?

First: Don't freak out. Seriously. It is just words and paper. Sometimes you need to give yourself the day off and go do something else. But sometimes you don't need a break, you need to stop being afraid. If you find you're giving yourself too many back doors, too many days off, consider the following. When I was a carpenter, I often worked on massive projects the zillion details of which would stymie me, a deer-in-the-headlights kind of thing, so that I couldn't figure out which thing I should do first. I had a notebook for every project, and I taped the same note on each one to jumpstart productivity when I felt stymied: Take a step in any direction. That works for writing, too. Slightly modified, that note now says: Take any step that contributes to your writerly stash. That may mean generating new work or revising work or reading in the genre in which I am working or researching lit mags to submit to. It may mean printing work out and putting it in an envelope for someone to read. It may mean working on some aspect of craft. It most certainly does not mean screwing around on the Internet. The Internet shortens your attention span. Because of its click-and-drag wizardry, it will leave you feeling impatient with the rather labor-intensive, single-focus nature of writing.  All that clickety-click quickly starves your creativity. Writing requires you to make a car out of cardboard box. The Internet gives you the car, complete with customization options applied by clicking a button. Once you contribute to your writerly stash for the day, then go ahead on, find out what your friends have been up to on Facebook while you've been cutting holes in cardboard boxes all day.

3. What is your strangest reading or writing habit?

When I've been working on something for a while, for long enough that I can't really tell what it says anymore, I like to save it as a .pdf and then hit "read aloud." Listening to a robot voice read the material makes me focus on the words, what's actually on the page, separate from whatever rhythm or meaning I've given it when I've read it aloud, something I do as I go along. It solves the problem of supplying words that don't exist. Extraneous or off-topic sentences and the absence of segues are put in stark relief. It is also quite comical to listen to a robot with precise enunciation read dialogue written in nonstandard English and containing curse words.
By Barb Johnson:


*******************************************************************************
September 1, 2011: Heidi Durrow
I only hope that today will be the first of a string of regular days.  It's not an exaggeration to say that I have been on book tour almost non-stop for a year and a half.  My typical daily to-do list during this time has read: pack, unpack, go to airport. Seriously.
It has been a whirlwind tour of more than 50 cities and some 150 events.  I am fudging those numbers because I don't want to spend any part of this day actually doing the fact-checking.  Today is my first day to write without interruption on the new book.
I start each day as I always do: a cup of coffee that I drink with my bendy straw, NPR playing in the background, and me with my Moleskine in my favorite chair with pen in hand writing three pages long-hand.  No stopping.  Today, I write: "I am sitting here."  A lot!  Because I feel like I am just learning how to put the words on the page again.
Travel is not conducive to writing for me—so I feel very out of shape as a writer.  I don't know if I can "tune" myself today, but I will try.
Once I finish the free-write I write a one-sentence affirmation ten times.  I know that writing this wish won't make it come true, but it gives my brain a chance to say something nice to me.  In those minutes, I am all possibility.
It's Saturday morning and so it's time to go to the farmer's market.  I'm a sucker for ritual and look forward to saying hello to the melon guy, and croissant guy, and the potato guy.  But first it's time to workout.
I do my cardio and some weightlifting.  It's tough.  No, it's killing me. But that's what I get for neglecting my workout for so long on the road.
When I'm done, I know it's been worth it. I've imagined a new character for the new book. I've also come up with an idea for an essay which may distract me from the new novel, but I am so thankful for these new ideas—for suddenly not being stuck.
At the market, I say hello to the melon guy, the croissant guy and the potato guy.  I only buy plums.
The rest of the afternoon is my own again.  We have a dinner party tonight, but I'm not the house chef.  So I climb the stairs to my office, and sit to write.
My task: write 1500 words in a row.  Wait, let me be clear: write 1500 terrible words in a row.  I have to set the bar low.  I am deathly afraid of the page again.  And I'm not entirely sure of the story of the story.  I know the characters yes, but the story.  I keep writing to see what the characters do then I will know.
I write until it's time to take my Saturday afternoon nap.  When I wake, I write a little more.  Soon, it's time to get ready for dinner. The guests will arrive in just half an hour.
I don't even look at the words I've written—just the word count.  Job done for today.  I'll get back to the page tomorrow.
1. What is the best book you've read in the last few months and how did you choose it?

Pym by Mat Johnson.  I "met" Mat when I interviewed him some time ago and am a big fan of his work.  I was feeling blue and had his book on the TBR pile—who else I thought could make me laugh and really think at the same time. His book did not disappoint. It is brilliant.

.
2. Would you give us one little piece of writing advice?

Don't show your work too early—the feedback may stop you in your tracks.

3. What is your strangest reading or writing habit?

I only write in Moleskine journals. For me, it's Moleskine or nothing.  (I have not received any compensation for this endorsement BTW!)
By Heidi Durrow:

******************************************************************************
August 1, 2011: Heather Newton
I leave my husband and twelve-year-old daughter sleeping and drive to my law office in downtown Asheville.  Friday is my designated writing day but because of vacation and crazy work load this summer it's been four weeks since I claimed an uninterrupted Friday for fiction.  I lock the door, ignore the blinking light on the answering machine, and don't respond to email, but there is one piece of business I take care of on-line before I get started: ordering tickets to the new Harry Potter movie for the next day.
I write at my law office because I'm conditioned to work in this place.  I'm less successful at home, where the refrigerator and TV call, and my cats climb on my keyboard.  The novel I'm working on features three main women characters. One is emerging beautifully.  The other two, not so much, and in the past week I've figured out why–they are too nice to each other.  My task for today is to introduce more conflict between them. 
I wrote my first novel, Under The Mercy Trees, over several years, taking pains with  each paragraph and letting the point-of-view characters emerge in long ribbons that I then wove together. With this new novel I'm doing some things differently. I'm using an outline, by which I mean a very long, detailed document with headings that say, "In this chapter X happens."  I start with the heading then glide into writing the actual scene.  I'm also giving myself permission to write a fast and bad first draft.  Fingers crossed that I'll be able to go back and make the novel good with revision.
 Around 11:00 I take a break to enter final grades for the "Such A Character" class I taught this summer for UNC Asheville's Great Smokies Writing Program. It was my first experience teaching creative writing, and I loved it.  I email a critique to one of my students then get back to my own work, with one more break in the afternoon to eat lunch, return client phone calls and help my secretary un-jam the copier with a pair of salad tongs from the office kitchen.
 By 3:30 I've written all I can. I head home, with a stop at the library to return overdue books (I can never get them in on time). I spend the afternoon helping my daughter get ready for camp.  I do laundry, locate long-lost flashlights, and prepare letters for her to open at mail call every day that contain little plastic objects from various dollar bins–erasers, a tiny bead kit, Silly Bands.  She'll be gone for two weeks. I'll miss her terribly, but her absence will mean more writing time.  I'm also scheming to stop taking new clients for the remainder of the summer so I can write two or three days a week instead of one. 
My husband comes in from a day in his garden and we head out to the Chinese buffet and the mall.  At Barnes & Noble I buy a copy of Jessica Anya Blau's Drinking Closer to Home.  I'm doing a Club Read event with her and other writers in October and am curious to read their work before I meet them .  I also buy a pair of $10 earrings at Belk–66% off. 
On the way home we stop at my mother-in-law's house to change her porch lightbulb and check her medications, then drive the half-mile to our own house. After a week of temperatures in the nineties Asheville has cooled down enough that I need a jacket.  The night sky is a beautiful blotchy blue.  We send my daughter to bed, and I enjoy some time with my husband over a glass of wine.  
1. What is the best book you've read in the last few months and how did you choose it?

Jennifer Egan's A Visit From The Goon Squad, recommended by a friend. It's a masterpiece, but writers should be forewarned. There's something about the way Egan's brilliant writing combines with the book's exploration of how we get from A (young, full of hope and promise) to B (what we actually accomplish) that left me in despair because I know that even if I live another fifty years I will never write anything that good myself.  My depression only lasted a day or so. I'm fine now, and grateful to Egan for writing such a perfect book.

2.Would you give us one little piece of writing advice?

After you finish a piece, put on your "cliché police" hat and go through the manuscript eradicating any clichéd expressions.  Pounding hearts, icy blue eyes, toothy grins, things that are "hard as a rock" or "work like a charm"–take them all out and find an original way to say what you mean.

3. What is your strangest reading or writing habit?

I hate to admit this and certainly don't recommend it to others, but when I'm in the middle of an intense writing project such as a big revision, I like to have a bowl of Crunch-n-Munch to chomp on. It's a habit left over from my paper-writing days in college.  It makes for a sticky keyboard but somehow helps me delve in to the work.  Candy Corn also works well.
By Heather Newton:
******************************************************************************
July 1, 2011: Robert Boyers
Do most people have typical days? I suppose that this is the case, though I want very much to resist the idea, to insist that for most of us each day is apt to be at least somewhat singular. If I tell of one particular day in my life, will it plausibly stand for the others? I might say that a teaching day—Tuesdays and Thursdays, seven months each year—has its own peculiar shape, or that when I am away, on "vacation," I spend the first four waking hours writing. I might say that on days when my wife and I have scheduled an evening dinner party we devote a couple of late afternoon hours to the standard preparations, or that each of us corresponds daily with a recently graduated student we have come to adore. But again, the variations are such as to make each day I can remember seem at least somewhat distinctive.
Just back home from ten June days in Miami Beach, and with no classes to teach or students to see, I confront—with pleasure– a day of many assignments. I must make the time—five hours or so—to write two of the many introductions I will deliver at the New York State Summer Writers Institute in July. I must meet with the Associate Director of the program for a half hour or more to discuss class lists, tutorial assignments and other matters. In the course of the day Peg and I will manage, as we always do, to take a long walk and thus to talk through everything under the sun, from an irritating op-ed article by David Brooks in the NY Times to our grand-daughter's imminent trip to Alaska. At some point I must speak on the phone with an agent about a memoiristic book on "the fate of ideas" I hope to complete on sabbatical leave in Italy this fall.
Somehow, in the course of the day, I will make time to read for a couple of hours in one of several books on liars and lying I have been slowly absorbing over several months. Though we'll not be entertaining friends at home tonight, we'll meet my friend Steven Millhauser for lunch at 1, as we often do during the academic year. In the evening, after dinner at home, there will be, no doubt about it, a walk, perhaps through the quiet, leafy Greenridge cemetery, perhaps to visit the horses stabled near one of the nearby town race tracks. By 9 or so there may be a little time for email, or a session in which Peg will read me the draft of a poem she has been wrestling with and I will tell her what I think. By 10, more than likely, we will pull up a couple of chairs and watch a film on our large-screen television. Studying our Netflix options as they fly by on the screen, I will say, that Italian film looks very promising, no?, and Peg will remind me that we saw it, and liked it, not very long ago.
AND THOSE SAME 3 QUESTIONS…

1. What is the best book you've read in the last few months and how did you choose it?

The best book I have lately read is The Invention of Solitude by Paul Auster. I read it because several friends have told me I had to, because I am to introduce Paul Auster at a public reading in July, and because I've long managed to read only the fiction of a writer I very much admire, only to discover that he is the author of the extraordinary early memoir, which has significantly altered the way I think of him.

2.Would you give us one little piece of writing advice?

Use your writing—even work written on assignment– to get to the very bottom of what you are thinking and feeling.

3. What is your strangest reading or writing habit?

I do all of my writing-for-publication by hand in blue examination books, and have done so for more than forty years. Is revision therefore often something of a nightmare? To be sure. Would it not be more efficient to compose on a computer? No doubt. Have I seriously considered making the switch? By no means.
Books by Robert Boyers:

******************************************************************************
June 1, 2011: Robin Oliveira
I have let myself sleep in past seven this May Monday morning, the regrettable result of this season's endlessly gray Seattle spring. Monday is usually the day I find myself propelled by a wild energy that comes from having taken the weekend off. But this Monday, in addition to the drear, I am also awaiting news of a friend's medical tests to determine the extent of his newly-diagnosed cancer, and so this day is tinged with sadness. But in any case, I am in no hurry to begin writing. 
I am in the process of writing my second book, and I only now feel free after a year of hoopla after the publication of My Name is Mary Sutter, a year in which, after years of writing sans any expectations except my own, I have had to meet article deadlines, fulfill myriad requests from my publicist, editor and agent, travel across the country for appearances on television and radio, give lectures and readings at libraries, bookstores and conferences, and generally become a public person after years of cultivating a very private life.
When I was writing Mary Sutter, no one cared that I was writing it, no one was waiting for it, and no one had anything to say about it. Back then I raced to the computer every morning, eager to set down every word. Now I am stymied by the pull of two projects and their individual demands: the novel I wrote and the novel I want to write. Somehow, this has manifested itself as dragging my heels, which, I worry, means that I have nothing to say in a second book and that failure is certainly right around the corner. (Oh, the myriad ways in which I am capable of scaring myself.)
Why on the second book I suddenly fear failure is a puzzle for a therapist, a professional I don't have in my stable but who nonetheless would only tell me what I already know, that the fear of failure can keep you from doing anything, even something you love, even something at which you've already had some success. I don't think this second-book anxiety is mine alone. As I criss-crossed the country on my paperback tour, other writers asked me in hushed tones about my experience of writing the second book. It's about as much fun as chewing broken glass, I say. I'm so glad to hear that, they say. Mine was hard, too. 
So, at eleven in the morning (too late!), after managing to drag my heels by setting appointments, answering non-urgent emails, checking Garance Dore's Web site to read her colloquial French out loud in order to resuscitate my college-level ability, watering the flower pots, drinking two espressos, and reading the NY Times, especially the Metropolitan Diary, which I love—I am here, at my computer, thinking of writing, and pushing away the haunting concerns for my friend.
But as usual, when I finally give in, I'm lost in the world of my new book, writing and researching and dreaming about my characters. Hours fly by. I had intended to go to the gym in the afternoon, or at least hike up the mountain behind my house when I was finished, but the writing, as always, has eaten up the minutes and hours, and it is dinnertime, and I am ruing the earlier wasted minutes of flower-pot-watering and language instruction. 
As evening dawns, I receive the awaited email that my friend has weathered his battery of tests but must now wait a week for his results. How he will spend his summer—the length of chemotherapy, the possibility of radiation—will be determined by those results. He is a loving father to his sons and devoted husband to my dear friend, already someone who celebrates the minutes and hours of his life, but my bet is that he will never procrastinate again. Not in the smallest things, like heading outside to enjoy the Seattle sun if it should ever arrive this year, nor in the most important, like saying how much he loves the people in his life. 
And I suspect that if he had a book to write, he just would sit down and write it.  
Held in relief against this reminder of mortality, my minutes and hours spent worrying and resisting, are…I don't want to say shameful because that is too harsh, so instead I'll use the descriptor instructive. Virginia Woolf, beginning to reach a point where she could no longer stand the unbearable press of time, wrote the words time passed in To the Lighthouse, a novel whose theme is the ineffable nature of life and love. I don't know why I fail to acknowledge the irrefutable fact of mortality until the great hurdles of life and death knock me upside the head. It's not as if I don't have a watch, or that procrastination is the great sin, or even that its unexpected advent in my life is so alarming. The hours tick by right in front of me. Mortality is not a well-kept secret. 
Time passed. Revelation, one could say. Just as the day closes.
1. What is the best book you've read in the last few months and how did you choose it?

Jennifer Egan's A Visit from the Goon Squad. Hands down, the best book I've read in a long time. I chose it even before it won the Pulitzer because I'd read a chapter in the New Yorker a year or so before, and because I'd heard about five people rave about it. Also, it promised complexity in the title. The Goon Squad? What was that?

2.Would you give us one little piece of writing advice?

Write complex sentences. Find the contradictions and complexities in the character and infuse that into the sentence itself, in dialog, description and thought processes. Complex syntax and precise diction make the difference between a boring run-of-the-mill sentence, and one that carries two, three, four meanings at once.

3. What is your strangest reading or writing habit?

I write in different rooms depending on the draft I am working on. I finished My Name Is Mary Sutter in my dining room, where I camped for four months writing the last draft. Also, when I'm really stuck, I hop in the shower. The running water releases something in me and helps me to solve writing problems.
By Robin Oliveira:
****************************************************************************
May 1, 2011:  Kim Wright
Saturday morning. Like a lot of writers, I'm pretty ritualistic. I write in the morning, and one of my quirks is that I like to do the first draft stuff in public places. There's something about the kind of white-noise buzz of other people coming and going that soothes me and helps me get in the right head space to write. My favorite place is Café Carolina, especially on weekends when they have these airy, yeasty Belgian waffles. 
After putting in a couple of hours at the computer my dog Otis and I go for a walk at a park near my house. I guess my mind continues to ramble while we do because a lot of times any snarls I've hit earlier in the morning seem to untangle themselves while we follow our familiar path around the lake. Otis is a rescue dog who was given that name when the local humane group literally found him sitting on a dock, a la Otis Redding, who sang that classic song "Sittin' On the Dock of the Bay." He's an old soul, nearly Yoda-like in his calm, and I can't imagine what I ever did without him.
A couple more hours at the desk and then this next part I'm almost ashamed to admit. Every single day of my life – excluding Sundays – I go to my ballroom studio to dance. I took up ballroom dancing two years ago and to call it an obsession is just too anemic of a word. My instructor, Max, is from Siberia and we compete in waltz, tango, foxtrot, and quickstep – you know, all the old dances from the MGM musicals. I've always loved those old black and white movies and ballroom is as close as I'm likely to get to recapturing the glamour and romance of that era. Not to mention that it's pretty hard for a woman of my generation and my temperament to learn how to follow the man's lead. Note the drop-dead-serious tango face! 
Afternoons is also when I take care of the business side of writing – interviews, publicity, working with editors, etc. I like doing the creative stuff in the morning and the more nitpicky things in the afternoon.
There's a shelf in my home office where I keep the foreign editions of Love in Mid Air. I worked on my novel for eight years and one of the fantasies I privately nursed during all that time was the idea of foreign editions. My parents had an import business, and I traveled to Europe on buying trips with them when I was a teenager. I used to go into the bookstores and wander around looking at all the titles, wondering who the writers were, imagining what it would be like to have your work read in Rotterdam and Pisa and Istanbul. So now I display my foreign editions and they – horrible pun alert – mean the world to me.
On this particular Saturday after writing, dancing, and walking, I went with some friends to see the premiere of a movie called Redneck Roots. It was funny and light and a guy in my writing group was one of the producers. We watched the film and then there was an after party with barbecue, biscuits, and bluegrass. A rainstorm came up and we all fled inside to finish eating. I think my friends and I look like a slightly tipsy Mount Rushmore.
Everyone kids me because I'm such a nerd. By 8 pm on a Saturday night I'm back home in my jammies writing this with a House rerun in the background and Otis snoozing at my feet. 
1. What is the best book you've read in the last few months and how did you choose it?

When Will There Be Good News by Kate Atkinson. I love what she does with voice, and the opening twelve pages of this book are just stunning. I was looking for a literary mystery and the owner of a small indie bookstore recommended Atkinson.

2.Would you give us one little piece of writing advice?

Read everything you write out loud. It's very hard to catch mistakes in your own writing, whether it's something minor like a tendency to repeat certain words or major problems like plot holes you could drive a truck through. Reading aloud slows you down and helps you come to the work fresh. It also is a good test of whether or not your writing has a conversational, natural quality. If a sentence is awkward to read out loud, it often means you've lost the rhythms of human speech and that sentence would be equally awkward to read silently.


3. What is your strangest reading or writing habit?

I don't really know how unusual this is, but I write my books completely out of sequence. In Love in Mid Air, the first scene I wrote ultimately became the next-to-last chapter in the book, and in the mystery I'm working on now I'm starting with the revelation of the murder. It drives the people in my writing group crazy!
By Kim Wright:
****************************************************************************
April 1, 2011: Shaindel Beers
Already, the way I spend my days is changing—during a normal school year, full-time teaching shapes the days. But I'm due to have my baby (Liam Eliot—named after William Shakespeare, William Blake, George Eliot, and T.S. Eliot) on April 23rd.
Today starts with Aeschylus, our black cat. He jumps on my side of the bed to let me know he's lonely or that the water dish is empty. Because I'm on maternity leave and Jared doesn't have class until this afternoon, we pet Aeschylus as he lies between us.
Jared says, "I was supposed to put in laundry for you. What time's your meeting?"
Despite being on leave, I'm co-chairing an arts festival next week. The planning committee meeting is at noon. It will be cutting it close to have dry clothes, but when your partner has taken over all of the housework during your pregnancy, it seems silly to complain. Jared lets the dogs out, runs the laundry downstairs, and I roll from side to side in bed, stretching, hoping my hips or lower back will pop. Mourning doves coo outside.
By the time I'm up, Jared has started coffee. Decaf. We were gone all day yesterday to the nearest city with a mall, buying last-minute baby things, so there are no clean bowls. He brings me a small Tupperware container of raisin bran and milk. I check my morning email and see that there's a student who needs a letter of recommendation by tomorrow. I'll do that after my meeting. Another email announces that sadly, but fortunately, the college's baseball game for the day has been cancelled. I'd promised my students on the team that I'd come to a home game during maternity leave. That would have been today's game. One of my creative writing students asked if I went into labor when he was pitching, if I'd name my baby after him.
Normally, when my students write, I write. If I'm giving poetry prompts, I write poetry. If I'm giving fiction prompts, I write fiction. It sounds like the advice mothers of newborns get, "Sleep when the baby sleeps." I try to get the most writing time I can out of summer break as well.
It may not sound like much, but I've had more time for writing recently than I did a few years back when I taught at the college five days a week and worked Saturday mornings from 8 to noon as a fitness instructor and Sundays from 9 to 2 as a farm laborer.
I have a naïve hope that Liam will be a good sleeper, and I'll be able to write when he's asleep. I know how I spend my days is changing and will continue to change; I'll just have to be creative to find time to squeeze the writing in.
After the meeting, I head to my office for phone calls and to write the student's letter of recommendation, which I tape to my door in a sealed envelope with her name on it. I haven't had time to eat since breakfast; it's 2 and I'm almost 37 weeks pregnant. I buy an apple juice from the college bookstore and snack on some dried fruit I keep in my desk drawer. I would go straight home, but the car is almost out of gas. After putting $20's worth in the tank, my cell phone rings. It's one of the guests for the festival with logistics questions.
I pull into a parking spot in the grocery store connected to the gas station. After the call, I go in and buy soup from the grocery store deli to use in the sourdough bread bowls I got off the bakery discount rack a few days ago. Roasted red pepper crab bisque sounds amazing.
When I get home, Jared is still working on the library remodel. Instead of being normal people who just decorate a nursery, we've shuffled the whole house around. Jared's music room (he's a singer-guitarist) moved to the basement, what was his music room became my library, and what was the library is becoming the baby's room.
Last week, he stacked all of my books neatly on the floor, ready to be reshelved. I kept going in and staring at them longingly. Finally, I thought, this is my first time off from teaching in eleven years; I'm reading something I want to read. So, I ran in and grabbed Bobbie Ann Mason's In Country as my first book of maternity leave.
Luckily, Liam will be rooming with us in a co-sleeper (a basinet that attaches to our bed) for the first four to six months, so there's no rush on getting the nursery done.
Jared heats up a bread bowl for me, heats up the soup, and continues remodeling the library… He says he'll eat when he's done.
Time is getting short. Only twenty-four days until my due date. After I write this essay, I'll sit down and judge the Wisconsin Fellowship of Poets Muse Prize. The entries await in a fat manila envelope that arrived in yesterday's mail. Later, we'll watch a movie on Netflix or a TV show on Hulu since we don't own a TV. Despite all of the rushing, life seems simple. It seems good.
1. What is the best book you've read in the last few months and how did you choose it?

I'm just finishing up Bobbie Ann Mason's In Country that I chose from the stacks on the floor because I just wanted to read it. I've taught Mason's short story "Shiloh" for years and have always felt a kinship with her. Her stories take place in rural Kentucky, and I grew up in rural Indiana, so I always feel like I knowher characters—sometimes too well. When I like something I'm reading, I make Facebook posts about it. Here are a few recent ones on Mason:

Shaindel Beers likes reading Bobbie Ann Mason's fiction. It's like spending time with her family, but when she's had it with them, she can just close the book.
Another reason to ♥ Bobbie Ann Mason. From her novel In Country: Maybe the universe originated quietly, without fireworks, the way human life started, with two people who were simply having a good time in bed, or in the back seat of a car. Making a baby had nothing to do with love, or anything mystical, or what they said in church. It was just fucking.
Another favorite is: "'That explains it, then,' Sam said disgustedly. 'That's what you were doing in Vietnam. That explains what the whole country was doing over there. The least little threat and America's got to put on its cowboy boots and stomp around and show somebody a thing or two.'"

2.Would you give us one little piece of writing advice?

Write what you want to write, the way you want to write it. Write for yourself first. I had a horribly weird dream a few nights ago. (Pregnancy hormones give you weird dreams. Who knew?) In it, I was teaching a fiction writing class, and I had nursing students in it, and I overheard one of them say something like, "I wanted to write such-and-such, but I didn't know if it would be safe for work." And in my dream, I snapped and said, "Safe for work? Fuck. That. We're going to get past all of everyone's silly little inhibitions right now." Then I discovered there was a business class sharing the same classroom, and they looked horrified over the exchange, but that's pretty much how I feel.

3. What is your strangest reading or writing habit?

When I'm on breaks, I like to get into a read-sleep-write cycle. I read until my mind's a little fuzzy and tired, and then I take a nap. When I wake up, I write my own material. I don't know how strange that is. The other one would be that I write really well in prisons. What I mean by that is when I teach a workshop in a prison, every time I give a prompt, something amazing comes out of it. It might be that I feel comfortable because it's a huge white room with an old-old conference table, and we all sit around it and there's all of this writing energy. It could be that everyone is really excited to be there, since you have to be on good behavior for so long to get into a prison writing workshop. So, when the inmates are there, they're ready to write. It could be that it's always a group of guys, and I feel like I have about fifteen brothers hanging out with me. I'm not sure. It's just always a comfortable place for me, and I produce good work there. I'll have to teach at a women's prison sometime and see if I have the same feelings and results.
By Shaindel Beers:
*******************************************************************************
March 1, 2011: Summer Wood
This morning, February 15, what I write in the notebook is: RELEASE DAY.
Which means that, as ordinary as this day might seem on the surface – sky mostly blue, air still winter-cold, woodpile dwindling but the first glimpses of migrating songbirds promising warmth to come – this day has a special shine for me. Ten years after I scribbled its first words in my notebook on a morning a lot like this one, my second novel ships. It's out the warehouse door, today, headed for bookstores and mailboxes.
It feels good. Really good. And to celebrate, today, I drink the coffee. Take the shower. Walk the dog. Open the notebook. Because the only way I reached this day was to have all those days that came before.
***
I drink the coffee. I make it strong enough to jump start my sleep-mired electrical system, and one good cup in the morning lifts me enough to move forward – but not far enough to run in circles, which is what two will do. I've learned how deeply what I consume affects what I produce, and try to steer clear of the obvious pitfalls: the easy afternoon boost of caffeine that exacts its revenge in hours of late night sleeplessness; too many Wheat Thins (because, oh! That crunch!); the allure of a glass of wine and then another and another when I want to celebrate how well the writing has gone – or be consoled at how poorly.
I do eat Wheat Thins. I drink wine. Sometimes I even go for the short cup of coffee at 3pm because I'm willing to pay the price to blast through to the end of a chapter or a story. But the only way I can sustain for the long run is to moderate these impulses. So, like the good construction worker I used to be, I pack a lunch and I get to work.
I take the shower. I make a clear distinction between down days – when I can laze around the house in sweatpants and slippers – and work days, which require socks and shoes and clothes with waistbands and, yes, a bra. I cannot write fiction without a bra. (Poetry, yes, but that's a different story.) I know there are writers who do superb work in bare feet and boxer shorts. I'm not one of them. If I have a phone meeting with my agent or editor, I might even dress up. Most days, working from home, I don't see anyone but my family, so this dressing business seems silly even to me – but it helps send my brain the message that something is at stake. There's work to do. Get cracking.
I walk the dog. Half for his sake – he needs this, and it's our agreement – and half for mine. If I don't walk, I don't know where I am. It grounds me to move my body briskly out in the world. The exercise feels good, sure, but even more I love the kind of thinking that accompanies it. I could run and be done quicker, but walking sets a pace my thoughts can keep up with. Trudging up hills, pacing along a trail, even ambling along city streets, there's something good about renewing my connection with the terrain that claims me. He pees on things. I refrain from that, but mark the territory in other ways: by conveying its details to the page.
I open the notebook. On days like today, full of human interactions and the kind of commitments that accrue with a new book, there's not a lot of time to sit in the company of a blank page. Lately, being an author bumps doing the writing to the back seat. Still,
there's nothing else like it: that brand-fresh-new feeling of making something from nothing. The magic of having words – good, bad, I don't even care – manifest out of breath and ink and memory and imagination. It's why the author stuff exists, and why I bother with any of it. Because nothing is ever guaranteed, but every time I open the notebook, anything can happen.
Today Wrecker ships. In another day or two, people will hold it in their hands, will open its lovely cover, and start to read.
On those days, too – just as on all the days that led to its creation – I'll wake up, drink the coffee, take the shower, walk the dog, and open the notebook.
Because I've learned that all I have to do is make the opening, prepare the way, and let come what may – and that the thing itself, the doing of it, is the biggest reward there is.
1. What is the best book you've read in the last few months and how did you choose it?

I just finished The Painted Drum by Louise Erdrich. I love her work, and this one is no exception. I've had it on my bookshelf for a long time and wanted to read something that I knew would deliver me deeply to the natural world. It did the job.

2.Would you give us one little piece of writing advice?

When you think you're finished for the day – all wrung out – go a little further. Write a little more, with no expectations of quality or anything else. Just do it. I surprise myself with what comes out when I've finished my work and just let myself play.

3. What is your strangest reading or writing habit?
I nap a lot while writing. Okay? The truth is out. And I'm embarrassed, but not enough to stop doing it. Maybe if I called it a "fugue state" I could garner more sympathy, but the truth is, it looks a lot like sleeping on the job.
Books by Summer Wood:
*********************************************************************************
February 1, 2011: Cornelius Eady
As I was taking the bus into town this evening from LaGuardia airport—a mad last minute dash from Kansas City, MO in a bid to beat out an on-coming mid-winter/midwest blizzard headed East in order to have a better shot of making a writers' conference later in the week in Washington, DC—I put in my ear buds to listen to some music. The random song on the shuffle was Ray Davies of the Kinks, singing "Complicated Life":
I went to the Doctor, and the good doctor said/I gotta slow down my life, or I'm gonna be dead/ Cut down the struggle and strife/ to Un-complicate my life.
How true, I silly-grinned in my seat. How wonderful to have a theme song! I've just begun my first semester teaching at a new position as Miller Family Chair in Writing and Literature at the University of Missouri/Columbia. My wife, the novelist Sarah Micklem, and I have a house in Columbia, MO and an apartment in the West Village that we've been renting for over 20 years. Sarah also has a full time job as a graphic designer in New York. We love my new job, and we both love New York.
So I'm a chronic commuter, and the question of how I start my morning largely depends on which location I wake up in. Each has a different look and feel to it.
It's winter, and in our small, North-facing basement apartment in New York, this means there's no light cue when morning arrives, expect for an overhead plant light Sarah has set on a timer to help the plants and tree she's taken in from our back yard. Other than this, we have only one large picture window for light in the entire apartment, and this week, snow storm after snow storm has piled on the lawn furniture, giving it the look of frosting.
Sarah is always the first one up—she uses the time for research and writing—the same way I use the hours after she goes to bed in the evening–and I, absent her space, roll over into a half-sleep in the wan light, the gurgle of our coffee pot and the local NPR station in my ears.
A few hours later, I'm fully awake. We do breakfast. (We have been married over 33 years. We have never missed breakfast). Then Sarah's out the door to her job, and I'm at the desk soon after.
Waking up at our house in Columbia, MO, is a bit more complex. Sarah can only be in town the weekends she has a flex day off at work, and I never sleep as well, but there are a few perks we don't get in New York:
1) More light: Sarah fell in love with the place as soon as she saw the large windows in the dining room and kitchen. Though a bit dubious at first—we had just left a large house in South Bend, IN when I was teaching at Notre Dame, and I was in bungalow mode–as usual, she was right; late afternoons in the house are especially pleasing as the rooms slowly arc with the sun before it sets.
2) The lake: Though Sarah desired the house almost as soon as we walked through it, it was our friend and my colleague Aliki Barnstone who led us to it. The house, in Aliki's (now our) neighborhood, only has a partial view of the lake, but it is, as Aliki promised, a wonder to gaze upon.
3) I have a room-mate: The other reason Sarah wanted the house was the possibility of convincing her mother Carolyn Micklem, who was Cave Canem's first director, to move in with us. This happily worked out.
This week, the same storms that frosted the lawn chairs in New York, have half-frozen the lake in Columbia. Carolyn and I watch the geese as they whirl past the kitchen window towards the open breaks in the ice. Then she's off to her office on the second floor, and I'm off to mine. Later, on the mad dash to KC, I have to slow down as the same geese waddle from one side of the road back down the slope to the water.
Complicated, no? Flying back and forth during the winter takes its toll, and there are moments when a book I think is in Missouri actually laughs on my desk in New York. But what seems like clutter from afar feels like rare luck to me. Ray Davies wrote his song as irony—the poor singer finds out the safe, uncomplicated life just ain't worth living.
1. What is the best book you've read in the last few months and how did you choose it?

I was chair of the poetry panel for the 2010 National Book Awards, and though I read a lot of strong books, and am very pleased with the finalists and winner, everyone on the panel had a short list of books that for one reason or another, didn't make the short list. One such heartbreak for me was John Murillo's UP JUMP THE BOOGIE, (Cypher Books) which I still think is an amazing debut, and hope gets the attention it so richly deserves.

2.Would you give us one little piece of writing advice?

My advice—don't depend on advice. Write.

3. What is your strangest reading or writing habit?
Coffee is my Shepard. I shall not want.
********************************************************************************
January 1, 2011:Jean Thompson:
I get up when my dogs get up. I started out having dogs; now I pretty much live in the dogs' house. Sometimes reveille is as early as 5:30, sometimes an hour or so later. And this time of year, it's dark. One or both of them has to hit the back yard. You ignore such requests at your peril. The old dog likes to hang out there on dawn patrol. Sometimes, if the temperature isn't too brutal, I leave the door cracked and go back to bed.
I'd say the first two hours of my day, whenever it starts, are spent going to the dog park and back again, feeding dogs – the old dog is very old and requires different medicines and special feedings – and playing spirited games with stuffed dog toys.  I also fill the bird feeders.  I'm not even going to tell you how much I spend on birdseed, especially when there's snow on the ground.  Neighbors call this the Disney House, because of all the creatures that fly and flutter around.  I see wrens, sparrows, five pairs of cardinals, doves, juncos, jays, woodpeckers, and hawks, which have to eat too.  I've seen robins drinking from the heated birdbath this month, though I'm not sure what they find to eat when there's snow cover.  We've had twenty inches in December, pretty close to a record.
Once everybody's settled down, I can think about writing.  I've been retired from full-time teaching work for almost seven years, and if that sounds enviable, well, it is.  The trick is not to sabotage yourself by engaging in necessary but distracting household chores, or reading newspapers online.  I have reasonably good work habits and self-discipline, plus if I slack off or give my work less than my best effort, self-loathing sets in.  I don't have a dedicated writing space.  The computer sits on the dining room table, but the yellow legal pads that I use for first drafts get dragged all over the house, and I perch (or recline) with them in different places.
I'm a brick-by-brick writer, that is, I have to make sure that what I've written previously is solid.  So I'll usually begin by re-reading a story or a chapter from its beginning, making changes along the way, then I try to produce the next installment.  I think I've gotten slower but surer as a writer.  I may not get much new material done in a sitting,
but I also don't take too many bad steps forward.  I work for two or three hours, then I feel the need to get up and out of the house.  Midday is for going to the gym, buying more birdseed and dog food, meeting friends for lunch, dentist's appointments, oil changes, and the like.
Sometimes I wonder how I ever managed to write books while I was teaching a demanding schedule, as well as tending to all the usual business of living.  I'm pretty sure I slept less.
In the late afternoon, it's time for another episode of Dog World, another trip to another park, feeding, play, etc.  Then, if I have nothing else scheduled for the evening (or, to be honest, if I can avoid the siren call of the television), I'll put in another session of writing.  I seem to need a steady sense of momentum with my work, and to keep in touch with it on a daily basis.  If you make your best conscious effort, as Graham Greene said, then your subconscious does its work and presents you with solutions.
AND THOSE SAME 3 QUESTIONS…

1. What is the best book you've read in the last few months and how did you choose it?

I very much enjoyed Jennifer Egan's A VISIT FROM THE GOON SQUAD.  It wasn't a question of finding it; all the attention around it made it pretty hard to avoid.  I admire experimentation of all sorts if it's faithful to the core demands of storytelling: making a reader want to know what happens next.

2.Would you give us one little piece of writing advice?

Persevere.  You  do need to know when to hold em and know when to fold em when it comes to any given piece of writing, but sticking to your work habits will see you through most challenges.

3. What is your strangest reading or writing habit?
I tend to re-read books I like over and over again.  The best ones always hold up, and reveal new pleasures.
Books by Jean Thompson:
**********************************************************************************
December 1, 2010: Susanna Daniel:
The problem with writing about a recent day is this: there has been no typical recent day. My first novel came out in August of this year, and the months since then have been littered with activities related to book promotion, rather than book writing. This past month, I traveled to Miami, Chicago, New York, and Colorado. The time I've spent in my adopted hometown of Madison, Wisconsin, has been mostly spent packing and unpacking. The fact that I haven't had a normal writing day in a month makes my stomach hurt a little.
I lead a pretty simple life, which is how I've designed it. Though I've flirted with the idea of renting a work space or starting a writers' studio, I can't really justify either effort. I have a dedicated office here at home. It's a modest room, overpacked with sentimental antiques from my parents' house and a large desk I made for myself in graduate school, and the closet is full of bins of old clothes and photos, my wedding dress, and Christmas gifts waiting to be wrapped.
My office could be a more meditative place, more organized, if I put a little effort into making it so, but it's good enough. The walls are pumpkin and radish — energizing colors, as I think of them — and on the walls are photos of Stiltsville, the setting of my first novel of the same name, plus a watercolor of the Barola, Texas house where my grandmother grew up. The bookshelf is for research books and writing books, including a stack of People and Time magazines from the 1970s, which I bought off of eBay when researching my first novel.
On any given day — any typical day — I think about something the late Andre Dubus said in his wonderful essay collection, Meditations from a Movable Chair. He said that every morning when he rolls in his wheelchair into his tight galley kitchen, whether or not he remembers to get the milk from the fridge before moving past it to make toast and coffee can determine the tone of the entire day. If he forgets the milk, then he must either turn around in his chair, or back out and roll forward again — both terrifically frustrating in the small space — or forego milk altogether. If this happens, his day is pretty much shot.
I might be butchering the retelling of this story, but my memory's version of it is woven into the fabric of my day, every day. Because in my life, as in the lives of many writers, I have only one overarching goal of the day: to write well.
There's a certain magic to writing well, and I don't know exactly how to cast the spell. All I know is that I have to be able to sit down at my desk early in the day, in a quiet and empty house, and have several uninterrupted hours ahead of me. No mid-day meetings, no fast-approaching deadlines, no piles of laundry that need attention. If I can do this, then maybe I can make writing well happen.
Every other daily goal — making it to the gym, spending quality time with my family, getting a wholesome meal on the table at a reasonable hour — is secondary. If I can write well and accomplish some or all of these things… well, I can't remember the last time I did that. It doesn't happen often, but it's bliss when it does.
Of course I shouldn't compare my daily domestic hurdles (getting my willfull toddler dressed and fed and off to preschool with all supplies needed for that day; cleaning up the vomit and/or urine left by my sweet, dying dog; finding lost laundry for my husband) to those of Andre Dubus. But still I think of him, if for no other reason than that he was a magnificent writer, and perfectly captured a relatable experience.  He's my Patron Saint of Smooth-Sailing Mornings.
On a good day — again, this is a good typical day — I'm up at 7:15 a.m., and my son and I are out the door with a minimum of tears (on both our parts) by 7:40 a.m. I'm sitting at my desk with coffee and oatmeal by 8:05 a.m. (I write weekdays, except for Thursdays, when my son is home with me.) I write until 12-ish, when hunger forces me to get up and make myself a sandwich, after which I will probably focus on other tasks, like meeting with my writing group or scheduling an interview or replying to email or working on an essay. I leave the house at 2:30 or so, to run errands and hit the gym before picking up my son at 4:15 p.m. Either I cook or my husband does. After dinner is my son's bedtime, and after that is leisure time, which either involves television, or reading and a glass of wine, or some project (recently, a mosaic of my husband's face, which he claims makes him look too pretty, and decorating for the holidays).
My daily life — the life I lead when I am not traveling or promoting a novel — would probably seem tiresome to many people. But I am so grateful for the ability to work at home, to do what I love as often as I can manage to do it. And I'm happy that the past month is over and the next has begun. It will be the first month in several when I won't board an airplane even once. Come back to me, quiet writing days. I've missed you.
AND THOSE SAME 3 QUESTIONS…
1. What is the best book you've read in the last few months and how did you choose it?
My writing group reads published work when we're not reading each other's work, and recently someone suggested James Hynes' NEXT. It's exactly the kind of book I would not choose for myself — it's about a discontented middle-aged academic with a roving eye, looking for the next youngest thing — but I absolutely loved it (and I loved the main character, who turned out to be much more complex than my reductive synopsis). I've recommended it to everyone I know and bought several copies for friends.


2.Would you give us one little piece of writing advice?

I try to think of myself as an actor as much as a writer. When I'm writing a scene, I'm also living that scene mentally. Like an actor, I have to imagine all five senses at play. Getting these sensory details on the page is what brings the scene into focus for me, and for the reader.

3. What is your strangest reading or writing habit?

My strangest habit is a new one, and I don't know how long it will stick: I save each scene as an individual file on my computer. My hope is that this will clarify the structure of my novel as it progresses, and fix my problem of losing track of what exactly is happening inside a draft.
By Susanna Daniel:
***************************************************************************************
November 1, 2010: Bruce Machart:
For the past seven years, I have lived a tad more than 1800 miles from the woman about whom I care most, my fiancée Marya.  This is not the set-up of some lame, testosterone-laden joke in which the success of a relationship is attributed to distance. The time zones between us are most assuredly not the reason why we are still together.  Rather, that distance was the elephant in the room (in the hemisphere?) for years.  Now, we are quite vocal in our loathing of this damned pachyderm. But the facts remain the facts:  I have a job and a child in Houston, Texas, and Marya has a job and two kids on the North Shore of Massachusetts.  Simply put, I have two homes.
After three hours of cramped, shuddering air travel, I flinch as the plane slams its tires down onto the runway and taxis to the gate.  When I turn on my cell phone, the thing sounds like a carnival on amphetamines.  I have voicemail.  I have text messages.  I have email.  If the damned thing could tell me that I have a bad case of self-consciousness, I'm sure it would.  Before I disembark, I find the messages I am looking for–one from Marya, welcoming me "home," as she always does, and one from my older brother, Chris, who has flown with his wife to Boston for the first time.  The plan is this: Chris and his wife will sightsee in Boston for the day; I will take all the luggage via commuter rail up to Marya's house; Marya will finish work and then meet me there.  Later that night, Marya's parents will arrive.  Tomorrow, my editor will come to town from NYC, and we will celebrate with three or four dozen friends and neighbors at the publication party for my novel.
But now, after the crush of bodies on the T, and after hugging my brother the way I was taught, so many years back, by that wonderful Philip Levine poem, I'm once again traveling on my own.  I'm on the commuter rail.  God, how I love trains.  The conductor announces each stop, and I lean my head against the window as the world works its way by, thinking, as I do, about the character in my novel who leans his head against the window on his way out of harm's way.
I am in Boston.  Then I am in Chelsea.  Then Lynn…then Salem…North Beverly…but I am a hundred years back in time, living the life of a young man who never breathed air as a human being except within the pages of my book, except within the heartwood of my imagination.  In the next three weeks, I will give more than a dozen readings in more than ten cities.  I will meet and greet and read and teach, and I will call Marya and say, "I miss you, love," and she will be strong, and she will wish that she could see what I see, hear what I hear, feel what I feel.  And I will miss her all the more for her empathy and for her patience, for the myriad desires for which I can offer no immediate satisfaction.
But that is all in the future.  Right now, I am a man on a train.  I am going to see my beloved.  I am a novelist.  I am a father.  There are people in the world, most of whom I will never meet, turning the pages of my book.  Some of them will feel compelled to pass judgement on what they find inside.  Some will print those judgements in newspapers or on blogs.  Some will love the book, and others will hate it, and it's unsettling for me that, most of the time this happens, I will have no idea whatsoever that it is happening.
Outside, the leaves are turning to show their favors to the earthbound before they flutter with their helpless, final fanfare to the earth.  The windowglass is cold against my temple.  And then the train lurches into a short tunnel, and when I emerge from the darkness…it will only take seconds…I will know, with an unexpected thrill and novelty, that I am exactly where I am meant to be.  I am home.
AND THOSE SAME 3 QUESTIONS…
1. What is the best book you've read in the last few months and how did you choose it?

Peter Geye's Safe From the Sea, which I'm actually right in the middle of right now, but I can already tell that this is a special book.  Lyrical, loaded with compassion for its characters, one of which is this arresting, dangerously alluring coast of Lake Superior.  This is a gripping wonder of a book.

2.Would you give us one little piece of writing advice?

Description is transient, not static.  We don't look AT things.  We look from one thing to the next.

3. What is your strangest reading or writing habit?

I've never written a full rough draft of anything in my life.  I revise every day, page by page, as I move forward.  It's a terrible, inefficient way to go about it, but it's the only way I know how.
By Bruce Machart:
***********************************************************************************************
October 1, 2010: Hannah Tinti:
6:30 am: I get up and walk my dog, Canada. We try to go through Carroll Street park, but the gates are locked.
7:30 am: I pack my computer and walk across the Gowanus canal to my writing space.
7:30-9:30 am: I work on re-writing a chapter in my new novel. Final scene involves a man shooting a whale. Should I cut the whale? I think about this for half an hour. Then I decide to keep the whale.
10:00 am: I catch the train up to Columbia University, where I am currently teaching an MFA seminar on the relationship between writers and editors. It takes an hour and a half on the subway, and I use this time to read and take notes on two upcoming issues of One Story: "Housewifely Arts" by Megan Mayhew Bergman  and "No Flies, No Folly" by Josh Weil.
11:30 am: I drink coffee. I read through D.T. Max's 1998 New York Times article, "The Carver Chronicles." I re-read Raymond Carver's "What We Talk About When We Talk About Love."
12:00-2:00 pm: I teach my seminar. For the first hour, I have the class take on the responsibilities of being an editor. They draft rejection letters. They go through editorial notes they have prepared for fellow students. For the second hour, we discuss the editorial relationship of Gordon Lish & Raymond Carver. We go through Lish's edit of "What We Talk About When We Talk About Love." We consider the difference of the name "Herb McGinnis" vs. "Mel McGinnis." We decide the two items we missed the most from Carver's original version of the story were: the tale of the old married couple dancing and listening to the snow fall, and the nod Laura gives the narrator at the end.
2:00-3:00 pm: Office hours. More coffee.
3:00 pm: As I head back to the subway, I think about the giant praying mantis I found the day before on Broadway & 86th street. Afraid that it would be stepped on, I carried it to Central Park and released it under a tree. Along the way the praying mantis crawled back and forth up my arm, its triangle head turning back and forth, its pricker legs sticking to my skin. People stared and one guy stopped me and asked me where I got it. "Broadway," I said.
3:00-4:30 pm: On the train back to Brooklyn I read Raymond Carver's 1983 Paris Review interview, conducted by Mona Simpson and Lewis Buzbee. I am struck by this quote: "[Fiction] doesn't have to do anything. It just has to be there for the fierce pleasure we take in doing it, and the different kind of pleasure that's taken in reading something that's durable and made to last, as well as beautiful in and of itself. Something that throws off these sparks—a persistent and steady glow, however dim."
4:30 pm: Home. I get the mail and in it is the new issue of One Story, "Man-O-War" by Claire Vaye Watkins. Inside the issue is a postcard promoting the 2011 Sirenland Writers' Conference, with a beautiful picture of Positano.
5:00 pm: I walk Canada. This time, we head to the piers. When we reach the harbor, we stop for a minute and look out at the water. Then we turn around and walk back.
6:00 pm: I run into the UPS guy on the street. He knows me. I get a lot of packages. Today he has brought issues #1-5 of Jeff Lemire's comic book series, Sweet Tooth. I started reading this series on issue #6, and am very, very excited to find out what I missed in episodes 1-5.
7:00 pm: I finish reading the first 4 comic books.
7:30 pm: I realize I have an enormous bunch of spinach in my refrigerator that will soon go bad. So I cook it all. And I eat it all. I wait for my arms to sprout Popeye muscles. But they do not.
8:00 pm: I tweet this: "Once more, in German: RT @powerHouseArena: Komme zu @onestorymag OUT OF TOWNERS Donnerstag, 28. Oktober von 19:00 http://fb.me/KlnCY1SA"
8:00-9:00 pm: I answer 50 emails.
9:00 pm: I tweet this: "@NASA discovers 1st earth-like, habitable planet: Gilese 581g, AKA "Goldilocks": http://bit.ly/cTZhsV"
9:00-10:00 pm: I answer another 50 emails.
10:00 pm: I start writing this.
11:00 pm: I look at the whale chapter again. I tweak a few lines. I decide, again, to keep the whale.
11:30 pm: Canada and I go for our last walk of the day, over the Union street bridge. The moon is hazy through the clouds. The Gowanus smells like the sea.
12:00 am: I read the last comic book. Sweet Tooth, Episode 5: Out of the Deep Woods. The spread on pages 7-8 is an amazing work of storytelling and art.
12:30 am: I start Myla Goldberg's new novel, The False Friend.
1:00 am: I think about the mantis again. I open my notebook. I write how the front legs, the praying legs, locked onto my hand when a gust of wind blew down 86th street. Then I close my notebook and turn out the light and fall asleep.
AND THOSE SAME 3 QUESTIONS…
1. What is the best book you've read in the last few months and how did you choose it?

I would have to say In the Valley of the Kings by Terrence Holt. I read it as a judge for the PEN/Bingham award, and I was grateful to be introduced to a writer willing to jump into the void and trust the reader to follow.

2. Would you give us one little piece of writing advice?

Write something that you would like to read.

3. What is your strangest reading or writing habit?

I often read while I am walking. This can sometimes be a problem on a crowded street in New York City.
Books By Hannah Tinti:
*****************************************************************************************
September 1, 2010:Louise W. Knight
Today I'm dealing with lists. I have my List of Book Events, and under each date, a list of things I must not forget to do: buy plane ticket, let my host know when my train arrives, find a place to stay on October 5th in New York City, send the book festival organizer a blog post of 350 words….  And I have my List of Urgent Tasks: add the chronology of Addams's life to my author website, revise the Wikipedia entry for Jane Addams (it is full of errors), write my next talk about Addams and the history of women's suffrage. I do this list work at my consulting desk, with my laptop. It's where I engage the executive part of my brain — where I earn my living working with nonprofits and foundations, manage life's pesky details, and, at the moment, organize my book tour. In this space, with its big, white door-table, and many file cabinets, I make quick decisions and act on them through emails and phone calls.
But where I long to be is sitting at my other computer in another corner of my study. It's your basic machine, with a big monitor that sits on a glass-topped desk that has a built-
in tray for the keyboard. This workplace, which is where I wrote my book, is nearly encircled by bookcases, a blank wall, which the computer faces, and, to the right, above an oak table, a window. I placeda curtain rod between two bookcases and hung a curtain behind me, and, voila – my writing cubicle. There is something about writing in this enclosed space, lined with books, that helps me concentrate, but it is not only that. For me, entering this space means entering the portion of my mind that writes.  It is a deep, creative place that I have to inhabit fully to write a book; this cozy corner helps me get there.
And the reverse is also true. When I leave the corner and pass through the curtain, usually around noon, I leave that part of my mind and that feels good too. My creative brain goes dormant, out of sight, out of mind, until I go back behind the curtain the next morning.
Now, so soon before my book comes out, I'm not writing a book in my corner, but other things, like book talks and book reviews. I just finished and sent off yesterday a review about two new books on feminist intellectual Charlotte Perkins Gilman for the Women's
Review of Books.  I was able to immerse myself in Gilman's world for a while. I enjoyed it, although I also suffered from the handicap I suppose all biographers suffer from when reading other biographies – the desire to try my hand at shaping the life myself.  Not an option, I told my creative brain as it tried to take over.
My creative brain is feeling a bit thwarted I guess because I'm spending so much time at my laptop, trying to figure out the logistics of speaking and travel. I don't think I have ever had as crazy a two-month (now stretching into a three-month) period in my life as that which is coming up. The fretting has begun. What will I forget to take? Should I pack all my vitamins and mineral pills in little daily packets for the whole two months, since I probably won't have time later? I started this morning making a list of such tasks to do ahead. What about my bills? Maybe I should switch to online payments so I don't miss one. And I'm trying to start using my new smart-phone, with its digital calendar. Help! What if I screw up? I know I'm going to end up carrying around printed versions of my schedule, like a Linus blanket, because I will not be sure I can rely on the phone.
But part of me is also excited. Contact with readers at last! Though I am stuck today at my laptop, fussing with lists, I will soon go out into the world, to talk with people who are interested in what I wrote behind the curtain. Hello to all you readers out there! Let me know what you think!
AND THOSE SAME 3 QUESTIONS…

1. What is the best book you've read in the last few months and how did you choose it?

I would have to say The Feminist Promise by Christine Stansell (Modern Library, 2010), which I chose because of my interest in women's history. If you are curious to know what came before the Second Wave of the women's movement in the 1960s and 1970s as well as to understand the Second Wave and what has come after, then this beautifully and intelligently written book, which covers the history of American feminism from 1792 to the present, is the one for you.

2. Would you give us one little piece of writing advice?

Edit your writing with generous, experimental abandon. Most of us are too careful when we edit, weighing each removal with intense scrutiny. Loosen up. You can always put whatever you take out back in.  But I find I almost never do.

3. What is your strangest reading or writing habit?

I cover the flyleaves and all available front and back blank pages of a nonfiction book with notes and page numbers while I am reading. I am re-indexing the book so I can take proper notes or find what I want later. Publishers who skimp on blank pages and put art on the flyleaves create big problems for me.
Books By Louise W. Knight:

**************************************************************************************
August 1, 2010: Diane Lefer:
Mountains or coastline? I'm due at Peace Camp 2010 at the Circle X Ranch in the Santa Monica Mountains above Malibu to give a group of high school and college student activists a crash course in street theatre. There's no direct route. I can drive south, then crosstown, then north up along the Pacific beach, but there's thick coastal fog this morning. I can go north over the hills, then south again down the windy narrow mountain roads, half-awake first thing in the morning on a single cup of espresso, or else on a main road traversing the canyon and through a tunnel cut in the mountain rock, hoping they did indeed inspect it for safety after yesterday's earthquake. I opt for the canyon.
I've never subscribed to the macho philosophy that if you're a Writer, you put your ass in the chair every day and write. (I say "macho" because I think men feel more compelled than women to conform to the outward sign that writing actually is a job.) But writing is about life, and life is too valuable and fleeting to be lived only through the written word. Anyway, there are so many other things to do: earn a living, work for social justice, have a personal life, too, goddammit! Still, though I don't write every day, in the past I have put in my share of 12 or even 14 hours without interruption at the computer screen. These days, even if I wanted to, I can't.
Several years ago–and this is a warning to all you writers out there–I lost my eyesight for eight months when too much staring at the screen made all the focusing muscles go slack. When I could read, write, and drive again, I began to limit my hours at the screen. This spring, when my right eye started going blurry, I panicked. This time around, the doctor says my muscles are physically fine, but my brain is no longer communicating properly with my right eye. My left eye is good. I limit my hours at the computer. I function.
Mornings start with a hot compress over my eyes. Then a gentle scrub of the inner eyelids with much diluted baby shampoo. Then a shampoo wash on the outside followed by artificial tears. Because I won't be home till late, I add the exercises which usually
wait till late in the day. I hope Desi, the best cat in the world (or at least in this apartment), won't be too impatient as this departure from routine will delay the brushing she gets every morning.
First a warm-up with a card that features green and orange squares that I have to make join up again just by looking at them. Next, with 3-D glasses, I turn on a computer program that shows me red and blue squares that I have to overlap until a 3-D object pops out for me to click. When I visit the doctor's office, I get to look at doubled images: Bo Peep has a sheep only on one side of the screen, her staff only on the other; Ole King Cole has a pipe on the right side and a bowl on the left; Humpty Dumpty is sometimes missing his hat and sometimes his cane. I have to merge the images by thinking them. Sometimes it actually happens. I'm hoping the doctor can teach me to bend spoons with my mind and then I can take the show on the road.
I think well on the road. So with two hours stretching before me en route to the ranch, maybe I can unravel a problem I'm having with the novel I'm just starting. But maybe I should rehearse the lines of the piece I'm going to perform. Turning some of my fiction into performance pieces is one of the ways I've found to be creative away from the computer. For today, I've adapted a story to demonstrate how art can be used to stimulate discussion of issues. The piece is also designed to explore whether these kids suffer from a common activist affliction: confident when standing up for someone else, embarrassed or silenced when they need to speak up for themselves.
Maybe I should just enjoy the scenery and let my mind go blank. Blank is what allows new ideas to surface. It can make the difference between carefully crafting what you already know and gaining access to something wholly unexpected. Alas, the only idea I gain today is how I can solve a costume-change problem simply by removing shoelaces in advance from my black running shoes so I can switch in full view of the audience from Guantánamo jumpsuit, hood, and handcuffs to human rights t-shirt to high heels with cocktail party dress.
At last, I'm headed down a long steep dirt road. Then, a cluster of tents, adult mentors, and sixteen young people–male and female, mostly it seems Latino, and ranging from a sophisticated Berkeley student to a young lady who explains the deteriorating quality of her favorite music (techno) is due to interference by the federal government. They've been making tie-dyed t-shirts and I smile to hear them regret they were born too late to be hippies or beatniks. They are all part of a movement in Southern California that has already won significant victories. When budget cuts threatened phys. ed. programs in the public schools, the military stepped in to provide free Jr. ROTC programs–especially in low-income neighborhoods. While military training is still an option, it can no longer be required. Firing ranges are being removed from school property. I listen as they brainstorm on means other than war that might help women in Afghanistan.
I'm here to suggest theatre, imagination, creativity as additions to the activist toolbox. After my performance and some initial exercises and reactions, we play a theatre game in which half the group becomes God and half are inanimate lumps who have to be brought to life and controlled. Then they switch roles and we can talk about power and the pros and cons of being leader and of being follower. Did any of them look around to see if someone else's God was better? No. So we talk about how hard it can be to stay aware of alternatives when your attention is fixed on a single idea–something progressives need to guard against as much as anyone else. We make music on improvised instruments: empty coffee cans hit rhythmically with chopsticks, plastic jugs, shakers, whistles made from plastic straws. We do some quick improvisations: protesters in chains; a judge wearing a wig made from a mop and wielding a gavel made from a cardboard cylinder topped with a roll of toilet paper; a young soldier following a seductive beat. I explain "invisible theatre" in which a scripted incident is played out in a public place as though it's real life in order to get bystanders engaged in conversation. Today two girls create a scene in which they walk affectionately arm in arm through what they tell us is a shopping mall. Their accomplices then approach kids who play unsuspecting shoppers and get their reactions in order to open up conversation about homophobia and gay marriage.
We try a brief scene in which one person is rude and mean to another and we play it over and over again to see how many different responses are available to the "victim." Then I ask one of the kids who had just played the mean girl to explain to her best friend how she'd just behaved. She brags about her bad behavior. Then I ask her to imagine telling a therapist. She tells the story deadpan and when pressed, only says she had her period and was in a bad mood. Next, she has to go home and tell her cat. Now, she admits doing wrong and feeling bad. We notice that the cat doesn't judge her.
One of the kids tells about a boy who horrified the members of the high school Peace Club when he showed up one day to say killing was part of human nature, people have always killed and he's looking forward to going to Afghanistan so he can have his chance. It's just as important for activists as for fiction writers to be able to imagine their way into someone else's experience. One girl agrees to portray the boy–"I really felt like him," she says later. "Man, that was hard!"–as we try exercises aimed at seeing him as a whole human being. Kids take turns engaging him in conversation, trying to see if they can connect on a human level and what approach will make him most willing to open himself to other points of view.
The sun has come out. I should release them from the workshop and let them hike the trails that wind through this mountain canyon. Unless you know the world is beautiful, why would you bother to save it? And me, I should rethread the laces of my shoes and go with them. But for a while no one gets up. We sit under a blue tarp that rustles in the wind and we talk about the world that is and the world we dream.
AND THOSE SAME 3 QUESTIONS…

1. What is the best book you've read in the last few months and how did you choose it?

Edinburgh by Alexander Chee, recommended on this site, has the most evocative descriptions I've ever read of the experiences of singing and of falling in love. Thank you, Cynthia!

2. Would you give us one little piece of writing advice?

When they ask for more, give 'em less. (When someone wants to know more about a character, it's usually because you've tried to explain motivation in some way that only opened up more questions. If a character seems alive, rather than explained, motivation takes care of itself.)

3. What is your strangest reading or writing habit?

Desi is usually curled up next to me as I type, purring, her front paws on my thigh, but if she's elsewhere in the room meowing for attention and I really don't want to be interrupted, I tell her I can't play with her right now but I'll write her into the story. It assuages my guilt–a little. The frequency with which cats appear in my work is a good indication of how guilty I feel.
Books By Diane Lefer:
*********************************************************************
July 1, 2010: Tracy Winn
My idea of a perfect writing day goes like this: Wake up naturally without being alarmed by the alarm clock. Eat breakfast in silence staring at something nice to look at: my husband, a bouquet, the garden growing. Read a story from one end to the other, uninterrupted. Write for two hours. Have a snack and stretch outside. Write for another hour. Eat lunch while reading another story. Take a half hour nap. Write for another hour. Take my dog for a long walk in the woods. See everyone I've been missing, laugh, answer emails, pay bills, do errands, eat, drink and be merry until it's time to sleep.
Of course, that isn't the way it happens. I've only managed days of such openness to creativity at a residency or a self-imposed retreat. To catch a writing day means waking early and hoping to stew up a good cocktail of desire and discipline in the course of events.
How my daughter is doing determines how I am and how I'll spend my time on any given day. She has a major anxiety/depression disorder and has been living on her own for a year, almost to the day, as I write this. (If you are wondering about my sharing my daughter's information, it's okay. She wants to de-stigmatize mental illness and writes an articulate blog to that end.)
Today, when the alarm rings, my husband, who has to take a re-accrediting test for his work, rises almost as reluctantly as our dog. The dog, who sleeps next to our bed, lingers and lounges and yawns and groans until I tell him to quit the mala
rkey and get to work. You know the koan about the dog having the Buddha nature? He thought that up in a previous life.
My first obligation is to take the dog with the Buddha nature for a walk. He weighs almost as much as I do. I am tall, but he makes me look short. We walk along an old railroad bed where Henry David Thoreau tarried under these same trees. Today, while the dog is being here now on a bush, I see a fox with a kit playing in the shadows of the path then vanishing into the shadows, like shadows themselves. The woods are generous that way, giving me glimpses of lives other than the human kind. I am grateful for those gifts — those sightings — to a degree that is hard to explain. It has to do with what I consider the most basic fact of being alive: humans are completely and indivisibly OF the natural world whether we appreciate it or construct elaborate defenses (physical, philosophical, or technological) against it. I am a dedicated appreciator of the interconnections.
My next stop is across town to meet a good-hearted contractor who has volunteered to donate his time at Gaining Ground, the organic farm where one of the hats I wear is as chair of the land committee. Gaining Ground grows produce with the help of volunteers, and gives all of it to local food pantries and meal programs. We've just leased two acres from an abutter of the farm and are returning those acres to agricultural use. To get to the new acres with a tractor, we need to build a little wetland-protecting bridge. Luckily, this contractor knows building the way I know short stories. We're calling it "the bridge to somewhere."
I've made it seem as though I live in woods and farmland, but I'm only twenty miles from downtown Boston. Since there have been no distress calls from my daughter, I stop for a good cup of coffee at a little Italian market in town. I raise my cup to her, really proud that she is doing well on her own today.
It's time to get down to work, which, despite my email box's insistence to the contrary, is NOT to promote Mrs. Somebody Somebody. First, I read a little, almost always a short story. Today it is from Cynthia Morrison Phoel's astoundingly excellent collection, Cold Snap. Then I reread what I wrote yesterday. This is the trickiest part of the process because my tendency is to get bogged down perfecting yesterday's work. What I'm trying to do is enter the "fictive dream" John Gardner described so perfectly. If I am unlucky, I will grind out 250 words of struggling prose almost all of which will get tossed tomorrow. If I am lucky, I will be lost in the fictive dream until my husband's returning car alerts me to the fact that the afternoon is gone. Either way the luck flows, I'll be at my desk writing.
AND THOSE SAME 3 QUESTIONS…

1. What is the best book you've read in the last few months and how did you choose it?

One of the books I've admired greatly in the last few months is God's Dogs by Mitch Wieland, a novel in stories not to be missed. I chose it because we were on a panel together talking about short story collections.

2. Would you give us one little piece of writing advice?

Unplug your internet connection while you are working.

3. What is your strangest reading or writing habit?

All of my habits seem perfectly normal to me, but maybe not everyone has to create a safe place — a saved file — for the parts of a piece that clearly need excising. In order to cut, I have to fool myself into believing that nothing is lost.
By Tracy Winn:
*********************************************************************************
June 1, 2010: Lucia Orth:
While at work on edits of my first novel, I visited a French woman, a writer I know from our years in Manila. She has published novels, children's books, and had a screenplay produced.
We sat in her beautiful garden.
Editing is endless, it's like pulling weeds, I said.
Corinne said, Ah, I love the edit, it is the finish – like putting on perfume.
Corinne, chic and greyhound lean, riding dressage when she isn't writing, must be a careful writer, I thought. She puts her words down and only needs a slight touch of a perfumed hand to set her piece in order. Whereas I plunge in, having only a vague idea of where the writing might lead, and what is left at the end is the result of chopping, pruning, and weed pulling.
This morning about 7:00 I look out our second floor windows. The sun reflects on the pond and glimmers the willow and maple trees, the stone paved walks are lined with catmint, salvia, yarrow, lavender, Siberian iris. Our driveway winds about an eighth of a mile down and beyond it and our orchard and acres of native prairie I can see the western hills of Lawrence, Kansas, about 7 miles away, and what I know is the edge of the university there.
But my attention is also drawn by what needs fixing or doing – the tire swing rope is splitting and needs to be replaced, the floating dock needs another coat of linseed oil, tiger eye sumac needs to be dug and moved, fences need checking — a neighbor wants to board her horse here over the summer.

My time spent in the rhythm of work outdoors, especially in summer when I'm not teaching at Haskell Indian Nations University (in the Indigenous and American Indian Studies department), is when I do much of the thinking about, or subconscious dancing around with, the writing. Ideas, problems, fixes, characters are all also at work, or at play.
This weekend is our anniversary, another of those Memorial Day Weekend weddings, ours after both graduating from law school, and during the time we've been together we've lived in England, Manila, Washington D.C., Beijing, and Trento, spent summers in Istanbul, and again returned to Lawrence. Berkeley of the Midwest, they told us it's called, when we were considering a move here with our three children. Maybe. But now we've lived here in Lawrence longer than anywhere else, on these 90 acres, with these fields and woods, these flowers and orchards and gardens.
The novel I'm working on now is set in part right here – in 1898 young men from Lawrence signed up, volunteering to fight in the Philippine-American War, often called our first Viet Nam, in what became a needless, senseless war of imperialism. They walked the downtown streets, studied law at the university, left from our train station, had a send-off at the same historic Congregational church I spend some Sundays in, and where I helped lead the process to make the church the only one in town that openly, on our signs and in the service, welcomes our LGBT community.

So, say one of these young men in 1898, about 23, from a privileged family, had never felt he quite fit in here and wanted a way to leave his family and leave the town. Everyone says this war will be over before you know it – it seems the perfect way to freedom and his own life. He can travel, afterwards. He will go to Constantinople and on to Europe. His best friend since he was a boy is a worker at the local barbwire factory, and he signs up, too. So does a young black stoneworker. One dies. The other two find themselves on the serving end of cruelty and atrocities to the Filipino people.
This is the story that pulls me deeper into the town, its history, its geography, its place.
I know the soil – friable, crumbly, perfect. Our wooded hill to the south is said to be, by geologists, the most southwestern place where the glaciers ended. This morning, a blue heron again sits in the locust tree across the water, waiting, I believe, for the first light of morning to warm it. Then it glides down and walks the pond's edge looking for the frogs that sing half the night.
Last night the frogs were joined in their music by a few whip-poor-wills, an endangered species in some places, whose cry at dusk and on into the night is charming until it repeats itself about 200 times in a row. A group of whip-poor-wills, I have heard, is called a seek.
Now I remember. During the night, I heard their calls, in my half dreaming, as Whip? – or Whirl? Whip? (work) Or Whirl? (dance). A choice. I think of the Sufi men we saw dancing in Istanbul, whirling, a constant whirling in their dance of faith, their work of faith. To work, or to dance? On the best writing days they become the same.
AND THOSE SAME 3 QUESTIONS…

1. What is the best book you've read in the last few months and how did you choose it?

Ransom, by David Malouf. Based on one event in the Iliad – the day King Priam goes to Achilles to ransom the body of his son Hector. Malouf fictionalizes this account, adding the point of view of a wagon driver, who alone survives the war.

2. Would you give us one little piece of writing advice?

Not advice, but for me, reading poetry before I begin writing tends to ground me, helps keep the focus on words, rhythm, and strangeness.

3. What is your strangest reading or writing habit?

When I was growing up, my grandfather owned the only bookstore in Hannibal, Missouri. I was a voracious reader then, and this might be the reason I tend to read many books, fiction and nonfiction, concurrently, and also why I hold on to so many books I like.
By Lucia Orth:
*******************************************************************************
May 1, 2010: Daniel Asa Rose:
Having yet another midlife crisis. About two-thirds of the way through this one, best I can tell. Can't blame it ALL on my last book–but yeah I think I will. The extended family was annoyed that I would help my cousin Larry procure an illegal kidney in China when he had given them nothing but grief for years; the immediate family didn't like my spending precious resources being away two months; the intimate family discovered it was more peaceful at home without me. Less "stormy," she said. Plus, of course, then I was Storm Central writing a book about it for the next eleven months. So yeah, I WILL blame the book.
Accordingly, I find myself in the desert. Fleeing everyone I've ever known, I have taken myself far from my 1780 Colonial in the lush farmland of Massachusetts and am holed up in southwestern New Mexico where I am slowly reconstructing myself, day by day. Here's how it's going today so far.
Feeling fragile, in biking clothes and cowboy hat, I step out of my sublet with a wrench to refasten the license plate which has been clattering in the dust storm all night. Cast a baleful look at my enemy, the empty mailbox heating under the baby blue sky. Hop on my motorized mule of a bicycle and ride two blocks past the empty ragtag storefronts of Broadway to an organic café where Outlaw Ray is behind the counter, for some reason looking more skittish than rakish today. He's been hitchhiking for 25 years, either that or he's hitched the country in its entirety 25 times, I always forget which. Whenever he got in a tight spot, he told me once, he'd "make like smoke and blow away."
But like many of the dislocated souls here, he was just passing through when the town grabbed hold — specifically, in his case, Tessie, the pretty but no-nonsense 40 year old granny who owns the Safe Haven and who's fallen for him but regards him sternly. He tries hard to please her but does have those decades of open road under his belt, after all, and a stint in the slammer for armed robbery.
("You're 20 years old," he explained to me once when Tessie was out of earshot. "You hook up with a buddy who's also 20 years old, you both want to be outlaws, bingo: armed robbery. Showdown ended with my buddy sticking his shotgun in his mouth and pulling the trigger. Closer than you are to me right now. Two years in the county jail and two years in the pen. But I learned my lesson: Come at the day with what YOU can bring to the day, not with what the day can bring YOU.")
In various ways it's done my heart good to have witnessed this romance develop over the four months I've been here. Right now it makes me less apprehensive about the rest of my day. Maybe I'll soak in the hot tank when I get back to the trailer. It's a steel cattle feeder in my dirt yard; all I have to do is twist the spigot and out gushes 112 degree water from the ancient volcanic lake just beneath my feet. In ten minutes I'll be sinking up to my armpits in 385 gallons of hot springs with no sulfur stink, and more minerals than anywhere on the continent – including lithium which my grateful pores drink in until the words "blessed, blessed" escape my lips. And then the stars!
Or maybe I'll drop in on Toni for an all-afternoon massage ($50 for three hours). Or find a fax machine somewhere to send in my application to adopt-a-highway, a barren stretch of stunted cacti and wondrous sunsets I want to take care of. (If I can't nurture my boys at home, at least I can nurture a road, right?) Or ride the motor mule along some desert trails and watch coyotes scamper daintily out of the way. Or take the bed sheets off the line, which in the bright wind of the high desert will have dried in the twenty minutes I've been gone –
"Sorry, no truffles today," Outlaw Ray informs me.
I am bitterly let down. These are world class truffles Ray makes from scratch, with coconut flakes on top and a ganache center.
"Got this here lasagna just out of the oven, though: spinach, mushrooms, and béchamel. I just love sayin' that. Bechamellllll."
Tessie watches through narrow eyes as he cuts an overgenerous piece and charges me $4.49. Pricey for this town, but it IS organic. And will take care of dinner.
"Is the rumor true that Real John was forced to move his van from the corner?" I ask.
"Building inspector ran him off."
"I'm gonna miss his midnight yodeling."
"Know what, though?" Ray says. "It's spring, sap rising, man gets hankering. I think he was HAPPY to go park on the banks of the Rio Grande, all that breathing room …"
I note his wistful expression. "YOU stayin' put, Ray?" I ask.
"Yes sir I am." He looks at me solemnly, as if making a vow. "Despite an overnight tomorrow in Amarillo, seeing my only son for the first time in three years."
"Nervous?" I ask.
"Naaaaaah!" he says nervously. "Am I nervous, Tessie?"
"Only thing he talks about."
"How old's the kid?"
"Be four tomorrow." He kisses Tessie, who raises her eyebrows skeptically, then kisses him back hard. "But I'll be back straightaway."
I walk out with the lasagna in a white Styrofoam container with raised letters on its top: "Have A Nice Day."
And you know what? I'm starting to.
AND THOSE SAME 3 QUESTIONS…

1. What is the best book you've read in the last few months and how did you choose it?

I REREAD MY OLD FRIEND TOM COBB'S BOOK "CRAZY HEART" AFTER SEEING THE MOVIE TO SEE IF IT WAS AS GOOD AS I REMEMBERED WHEN HE PUBLISHED IT SOME 20 YEARS AGO. IT WAS.

2. Would you give us one little piece of writing advice?

BE A GOOD BOSS TO YOURSELF: GENEROUS WITH PRAISE, LIGHT WITH CRITICISM, RELAXED, KIND, FORGIVING.

3. What is your strangest reading or writing habit?

TAKING MY NOTEBOOK TO BED WITH ME? THO IT SEEMS PERFECTLY NATURAL TO ME.
Books by Daniel Asa Rose:
**********************************************************
April 1, 2010: Robin Black

There's an enormous window in my bedroom, so when I wake up, the first thing I see always is the day. Today, it's rainy and doesn't offer much incentive for getting out of bed though of course I have to anyway. My husband is away, working in Hong Kong for two weeks. My older daughter is here to help get my younger daughter to school since I have a back injury and can't drive. But still, I need to be up and make sure that everyone has what they need – including Watson, the dog, who very much wants to be outside. That is, right up until he too notices the wet misery of the day, at which point he gives me the look that means: I'll go if you go. So out I go, nightgown and all, into the rainy garden.
When I come back in, my daughters are arguing over something so ridiculous that I purposely try not to hear the details. A necessary mothering skill. And there's still my youngest's lunch to be made, still my own tea to drink, still – it turns out – the car keys to find, a task that takes longer than seems possible; but then finally, quite late and both grumpy, the girls are gone and I head back upstairs.
And now I start thinking about my work.
For better and worse, I often write in bed, still in my nightgown, a fact that embarrasses me. It sounds so slovenly. Though – as I remind myself on these mornings – what I choose to wear while alone in my house or on what piece of furniture I prefer to be immobile while I write isn't actually a character issue. Still. . . there are days on which I throw on jeans and a shirt just on principle. But not today.
The work at hand is fiction. This is the first story I've written since finishing my collection a few months back and I'm enjoying the feeling, even the inevitable frustrations. There's something nice about writing without worry over whether it does or doesn't fit in with the other pieces. Something nice about having all those other stories out of my head. It also helps ground me into the actual business of writing, as opposed to worries about publication. By the time my older daughter gets home and announces that she's going back to sleep, I'm deep into the worries of Ethan and Charlotte, my fifty-somethings who are visiting Mont St-Michel because she's become obsessed with religious fanaticism and he is hoping that a trip might restart their non-existent sex life and so on and so forth – or something like that. I'm still at the stage at which I don't really know what's going on, surely don't yet know who these people are, don't understand why I've
put them where I have, given them the habits they have – all of which is subject to change. And as the day passes, an hour, then a few more, I'm pretty lost in trying to describe the couple whom they encounter at dinner. My daughter reappears at some point, to tell me she's awake again. I say hi, and think about making my characters older. Then wonder if I've given the other couple too great a role. And ponder whether it's right to have this divided point of view; or should I focus just on him? Isn't that the sensible thing to do? And then I notice that the dog wants to go out again and decide that I too could use a change of scene.
It's stopped raining so with a bit of hesitation Watson is willing to step out into the yard ever so gingerly on his own while I scrounge in the kitchen for food. Scrounge, because with my husband away and me hobbled by my back, things have fallen off a bit. We're pretty much down to tuna fish and leftover Indian food that requires too much appraisal, too much effort trying to remember what day it arrived. So tuna fish it is, as Watson, damp and smelly, returns.
When I settle on the couch with my sandwich, he takes his accustomed place up on the cushion behind me – draped over my shoulders like a living stole. I love this dog. I love that he doesn't speak yet is so endlessly expressive. It's such an antidote to the excessive degree to which I rely on words.
So I'm happily
eating and snuggled by my dog as I dive back into the story and realize – of course! – that I'm done for the day. What is that feeling? That sense of it being gone? The words don't catch. They feel just like words, a bit disconnected, and not at all like the charged and vibrant vessels of my deepest, most urgent . . . nope. Pretty much just words.
It's about 2:00. My older daughter has disappeared again and the younger won't be home for another hour and a half. And what I should be doing now is cleaning something. Anything really – everything could use it. I'm a terrible slob (though I despise that word) and there is always , always plenty of housework to be done. But true to form, I don't want to clean and so, after a time on email, on Facebook, on twitter, on the Garnet Hill site, AND after putting on some actual clothes, I decide instead to read a couple of stories friends have sent me for comments. I'm one of those people who enjoys reading other people's work and trying to figure out what they're trying to do. I find it keeps me sharp and makes me think about my own writing. But I only have time to get through one story – a very strong piece which I'm not at all convinced needs my help – before my younger daughter rings the bell and the dog begins barking his head off, partly to guard us and partly to greet her.
With her arrival, the day takes on a different feel. There's a certain timeless quality to the hours I spend alone, working. But now I want to hear about her day and I want to get her doing her homework. I also begin thinking about dinner which we decide will be take-out as there's no food in the house. Cheesesteaks – about which my older daughter mutters with little conviction, "The diet begins tomorrow." It's an indulgent kind of evening, just the three of us eating too much and watching Say Yes To The Dress, a show that horrifies and mesmerizes in equal parts.
At around eight, my husband, twelve hours ahead, skypes me from the future and for about half an hour we attempt to talk, though the delay is terrible and most of the time we are either talking over each other or staring at one another in silence waiting for the other to speak. I have the sense too that a week into his Hong Kong trip, he's already experienced more than can be conveyed over this kind of connection. I can tell he's too much in the thick of it to want to describe it yet. As we writers like to say, he doesn't have adequate distance. So with a sense that we're putting off the real conversation, the one we'll have for days and days when he returns, I tell him to have a good morning and he tells me goodnight.
I'm not quite done for the day with my other travelers, Ethan and Charlotte, off on whatever trip theirs is going to be. By ten, once the girls and I have said goodnight, I'm back in bed with the laptop on my lap. I don't kid myself that I'm going to get any great work done – I almost never do at night. But I'm very conscious recently of how much of my writing takes place away from the keyboard, how much of what I do consists of puzzling something through semi-consciously while I do other things; and I want to read what I've written so far so I can keep it in my mind, maybe form some new impressions. It's not always a pleasant experience. How could I have written something that syrupy? What on earth made me think people talk that way? And tonight is no exception, so with a certain part of my brain, I tinker and fiddle, changing abysmal sentences, striking unnecessary attributions in the dialogue. But that isn't the real work, I know. It's just busywork I do, while waiting. The real work is larger, structural – and will only come with time. It's a conversation between me and the story. We're negotiating – that's the closest I can come to describing it. I suggest possibilities and it suggests others. Sometimes, it tells me I'm right. Usually, not. Back and forth, until we're both satisfied. Until it conveys what it needs to convey.
That's a long way off, though. And it's time to put on The Daily Show now, though there's no chance I'll make it through. Really, it's time to drift off, thinking about what I'll be doing tomorrow, thinking about what my children will do, my husband, the dog. Those two characters suspended mid-action in France. All of us. All of it waiting to unfold over time.
AND THOSE SAME 3 QUESTIONS…

1. What is the best book you've read in the last few months and how did you choose it?

I'm going to duck the word "best" in part because I'm very conscious these days of the how subjective all that is. In a way, I've stopped believing that there's any such things as "best." It's so much about appreciation and one's own taste. Right now, I'm reading and very much enjoying The Brother Gardeners, by Andrea Wulf. It's nonfiction, about eighteenth century botanists. I try to take breaks from fiction, both to stop obsessing over it and because it helps my brain (and my writing) to think about pursuits outside my familiar sphere.

2. Would you give us one little piece of writing advice?

When you hear writing advice, keep in mind that the person is really saying: "this has helped me." Try to be open to the idea that it may help you too, but equally open to the possibility that it won't. The whole point of art is that it's individual. That doesn't start with the finished product; it's inherent to the entire process. Be skeptical of writers who try to tell you there are rules.

3. What is your strangest reading or writing habit?

I have terrible attentional issues and have had to find ways to contend with them. So I often have the TV on while I write – usually the news. And unless I'm very deep into a particular story, it's not uncommon for me to jump around among as many as three or four projects in the course of a few hours. It's a workable system for me – but note, when you asked for writing advice, I did NOT suggest that anyone else do that!
By Robin Black:
****************************************************************************************
March 1, 2010: Miciah Bay Gault
4:45 My husband's alarm goes off. He's been getting up early to go to the gym. He takes a shower and goes downstairs to make coffee. I lie in the warm bed, not quite able to fall back asleep. I hear the clanking of the egg pan. I hear the coffee grinder. My husband and I are coffee lovers together. This is something we've always shared. Sometimes when it's winter in Vermont (like now) and will continue to be winter in Vermont long after it's spring everywhere else, I wake up in the morning feeling like there's nothing to look forward to. And then I remember coffee.
5:45 My alarm goes off, which means I must have fallen back asleep.
6:25 I'm doing yoga after my shower. Having a hard time concentrating though. I try to push my thoughts gently aside and focus only on my breath and movement. But instead of focusing on my breath, I'm thinking about this post, and how I'll explain how much I love the mornings when I have the house to myself: the chilliness and the beauty of the light on the snow and the sweet familiarity of all the neighborhood rooftops. I catch myself and try to focus on my breath again. Then I start wondering what I'll say about my yoga practice, and how I'll find the exact right words to explain my lack of focus.
7:05 I'm a writing nomad. I don't have an office, and I migrate from
place to place around the house, sometimes around the town. Sometimes I write at the dining room table, sometimes I curl up on the couch. I have a desk up on the third floor, but right now we're renting the third floor out to an old college buddy of my husband's. Lately I've been writing in the guest room, which is where I am today. I sit on the futon with a blanket over me (there's no heater in this room and it's COLD. My hands get numb on the keyboard) and prop my laptop on my lap. I sip my coffee. I like the view from this room. Out the back windows the sky is always rose and yellow in the morning, crisscrossed with black branches and telephone lines. I like the shapes of the roofs against the sky; I feel a great tenderness for the roofs of my neighborhood.
I try to start writing by 7. Some mornings I write for an hour, some mornings I stretch it to two. I don't write Thursday mornings because that's my "walking school bus" day. My stepdaughter, Lily, is with us half the week, from Wednesday to Saturday. On Thursday I walk her to school. We stop to pick up her buddy Isabelle. Then Isabelle, Lily and I walk down the hill to pick up Eleanor and Louisa.
After writing (or walking school bus) I run off to work. I'm the editor of Hunger Mountain, the arts journal at Vermont College of Fine Arts, a job I love. Today, though, is a day off. So I have more time to write. Precious time. Makes me feel anxious to tell you the truth, hoping I'll make the best of it. Nothing is worse than finally getting a little bit of extra time and wasting it.
7:10 I just checked Facebook rather than getting started. Yesterday was my birthday and I wanted to see if there were any birthday wishes.

7:12 I'm starting a new story. Right NOW.
8:45 I've written five paragraphs and eaten some pancakes. I look over the paragraphs now and feel kind of dull about them. I know they'll probably change, maybe even be cut entirely before I'm through with this story. But they have to be written before they can be revised, before they can be cut. I'm an incredibly slow story-writer. It can take me years to finish a story. I only have my hour or two a day to write, for one thing, now that I spend so much time editing Hunger Mountain, teaching at the community college, parenting, cleaning house, making dinner, spending time with Jeff. In grad school I would spend five, six hours a day writing. Now, life crowds in. But I'm slow for other reasons too. I'm a thorough reviser. I rewrite and rewrite and rewrite. I go through forty or fifty drafts. This new story, the premise of which kind of thrills me, won't be finished for months, maybe years.
11:17 I decided to send an unpublished story out to a few more places, and I've spent the last two and a half hours making very slow progress on this. I submitted it to Ploughshares using their online submission manager. Then I made a list of four more places I want to send it: The Southern Review, Epoch, the New England Review, and the Missouri Review. I've gotten little handwritten notes of encouragement from the editors at Epoch and Missouri Review, so that's why they're on my list. I feel a kind of loyalty to the New England Review because, like the journal I edit, it's located at a Vermont college. The Southern Review is on the list just because it's so lovely.
Why, you might be wondering, did this process take me two and a half hours? Here's one reason: the story was thirty-one pages, and Ploughshares doesn't want stories longer than thirty pages, so I had to go through and cut words and sentences here and there until I'd cut out a whole page. Here's another reason: my stepdaughter can't find her homework folder for school, so her mom stopped by and we both searched the whole house. No luck. It must be in my office at the college. On Wednesdays and Thursdays Lily walks up after school and sets up camp in my office. She does her homework, has a snack. She raids the library of Children's Lit books we've got up on the fourth floor of College Hall.
12:10 I walk to my office at the Vermont College of Fine Arts and retrieve the homework folder, which is indeed right there on my desk. Then I walk down to the elementary school.
1:30 Sitting in Capitol Grounds at a table by the window, overlooking the river, which is still frozen and snow-covered. I've got a Chai Latte. I've spent a few minutes looking at people. What do I do now?
This is the question I'm always wrestling with. Whenever I hear the word "wrestle" I see that famous painting of Jacob wrestling with the angel. It's stuck so deeply in my mind that I can't help picturing whatever I wrestle with as an angel. Angel of piled-up laundry. Angel of ungraded papers.

2:00 Grading papers.
4:00 On the way home I run into Robert ice skating in front of VCFA with his son Truman. We talk about our novels a little bit. He says he'll read the story I finished last week. I trust his opinion so this is great news.
4:25 Grocery shopping at the co-op.
5:10 Gotta run. Late for the Black Door, where I'm meeting folks from work.
5:25 Change of plans already. Since Lily's at her mom's tonight and I'm out at the Black Door, Jeff decides to go play poker in Craftsbury.
6:45 Leaving Black Door. Mild out, chilly but softly so. My friends Bill and Flo have called to invite me over for dinner.
9:30 I get in bed to read The Professor and Other Writings by Terry Castle. I'm also reading Wicked by Gregory Maguire, who's going to be here this summer for the Writing for Children residency at Vermont College of Fine Arts. Also TheBig Sleep by Raymond Chandler, The New Yorker, People Magazine, my friend Ann's YA manuscript, Taking Charge of your Fertility, and The Pushcart Prizes. I'm always reading a bunch of books at once, and writing a bunch of stories at once.
Usually my nights are all about making dinner, getting Lily into the shower, and then various bedtime activities. At dinner we always do "High Low." Lily's first grade teacher taught us this. We read somewhere that the Obamas have a similar dinnertime activity, but they call theirs "Rose and Thorn."
After Lily's shower we all climb into the big bed together and I read. Currently it's my all time favorite books: the Emily of New Moon series by Lucy Maud Montgomery, the author of Anne of Green Gables, but they're better than Anne, in my opinion. Emily is a bit more dreamy than Anne. Her friends are cooler. And she's more serious about her writing plans. She doesn't suddenly give up all literary ambition in order to have six kids, which is what Anne does, and over which I guess I still feel a certain sting. I was so intensely shaped by these books, which I've read every year since I was ten. All my ideas about ambition, and friendship, and family, and independence, and education, and romantic love, and sense of belonging were formed by these books. My ideas about myself as a writer were formed by these books.
Anyway, tonight I climb into bed alone with my books. Luxurious hour or two with the bed to myself. High Low, Miciah? High, extra time for writing today. Low, not quite enough time for writing. It's like this every day.
AND THOSE SAME 3 QUESTIONS…

1. What is the best book you've read in the last few months and how did you choose it?

Some of the stories in Stranger Things Happen by Kelly Link were just lovely. I liked "Carnation, Lily, Lily Rose" and "The Specialist's Hat."

2. Would you give us one little piece of writing advice?

I feel strange giving advice since I'm just a hopeful, struggling writer like many of the folks reading this. But here's what I'd like to say as an editor: It's about the slush pile. So often hopeful writers think that editors at lit journals have an antagonistic relationship with the slush pile, but it isn't true. We need it; I'm always hoping to find a gorgeous gem of a story. We can't solicit everything we publish, and we wouldn't want to. We rely on the slush! Remember that when you send stories out! If yours is rejected, it's not because of some snobbery or, worse, corruption amongst editors. Maybe your story's not quite polished enough, maybe it's got some other flaws, or maybe it just isn't right for the particular editors who read it. Send it out again! Be patient! Be persistent!

3. What is your strangest reading or writing habit?

I like to write while walking. Sometimes if I'm particularly stuck, I take a notebook and a pen for a walk. It always feels kind of adolescent somehow. But it works. I get unstuck. I also like to write during concerts and lectures. If the lecture is about science, that works best.
By Miciah Bay Gault:
*****************************************************************************************
February 1, 2010: : Alexander Chee
7:00AM I wake up, cough. I'm tired, have a cold, but I feel I should be downstairs. I can feel the novel waiting.
My boyfriend Dustin opens an eye. I'm worried about you, he says. You're not getting enough sleep. Can you stay in bed another hour at least? He turns and puts his head back down and then turns back. I'm not telling you what to do, he says, and grins. It's just a suggestion.
I smile, go back to sleep.
8:30AM I wake up again and feel much better. Dustin was right. He opens an eye again. How do you feel?
Better, I say.
He goes back to sleep. I pull on my favorite old sweatshirt, a navy Puma hoodie, some yoga shorts and go downstairs. I have a two-bedroom faculty housing apartment Amherst College rents to me as their Visiting Writer and I've made three writing spaces in it. On a library table I bought on E-Bay for very little in the dining room, a big spare room with bookshelves. On the kitchen table, really a slightly different library table. Each of these matches the floors of the room they're in: the one in the dining room has a wooden top, the one in the kitchen is as pale gray as the linoleum. I use the kitchen table as much as I use the desk in the dining room, as I like to cook for myself and I write as I do so. The third place is my office.
The house my apartment is in was once a great house belonging to the college's astronomer, now divided into three apartments. My kitchen was the kitchen for this house, the pantry larger than anything I could use, and so when I saw it was the only room in the house with ample built-in shelving, I installed a stainless steel desk from a used office-supply store.
I write in three spaces in my house because sometimes, if I know I'm writing, it paralyzes me–this way, I can sneak into it. A fourth room, upstairs directly above the pantry, is now called "Dustin's Room", and is his away office from his apartment in New York. We can work separately and not hear each other until we're ready to do so.
I make coffee, act as if I
'm just looking over scene notes from the day before and begin writing.
10:30 AM Dustin comes downstairs, hungry. I pause, make kimchee fried rice with hamburger and eggs. We devour it hungrily.
11:30 AM I run upstairs. He's asleep again, his book open next to him. I feel terrible about having woken him up in the middle of the night.
4:30PM At the library, I print 700-some pages from 5 years of drafts, hoping to turn them into 400-some pages for my forthcoming novel, The Queen of the Night, under contract with Houghton and due soon. The final draft for some time has felt like it is rising up out of these different files, as if I've left this here and this here, and now all of the pieces finally meet.
I also can't work on the computer right now–the screen is too small. I recently realized that most of what I saw as rejected material for this novel is actually…the novel. I just wasn't ready for it. At this point I need to reconcile at least 7 different drafts of the novel across 5 years, taking the best moments from three different directions. I print the different drafts with cover pages indicating the computer files I found them in, and create a folder with the date and the phrase "print revision", so I know each document I took text from.
And when I'm done, an hour later, Dustin and I walk home across the now-dark campus.
7:30PM While I read my novel, Dustin makes a meatloaf wrapped in bacon with sriracha. I get up and decide if I'm going to drink bourbon for this cold (the cough returned) it should be Manhattan, perfect (with sweet and dry vermouth) and blood orange bitters from Maine. It works once again, but longer. And the meatloaf is delicious.
AND THOSE SAME 3 QUESTIONS…

1. What is the best book you've read in the last few months and how did you choose it?

The Line of Beauty, by Alan Hollinghurst. I picked it up because I realized I'd seen the television series and not read the novel. That felt terrible.

2. Would you give us one little piece of writing advice?

Write down the page number where you stop work on your writing, so you can start there again the next day, and not begin on page 1 per the computer's software. You'll destroy less of your work that way.

3. What is your strangest reading or writing habit?

Lately, apparently, using a typewriter. I bought a manual to avoid the internet, an Olympia. It turns out to be a device to speak just with your work. Unlike our computers, which have become televisions, shopping malls, newspapers and mailboxes.

By Alexander Chee:
********************************************************************
January 1, 2010: Abigail Thomas
It's too early to get up but the dogs don't know that, so we're all headed downstairs at six thirty in the morning. I open the door and Rosie and Carolina race into the dark, noses to the ground, tails waving in the air, as they track whatever creatures have crisscrossed our yard during the night. They'll be at it for hours, hounds have a work ethic like you wouldn't believe. Except for my old beagle Harry, who likes to sleep in.
Cold and gray. Oh dear. I measure the water and the coffee and plug the pot in and worry about the day stretching ahead. If I'm not writing there's not much point to being me, and I've been stuck a good long while on my project—the history of a thirty year friendship, one that withstood a big hole blown through it some years back. It's a good story, but I'm not convinced it's ever going to be a good book. I'm stuck at the part where we became friends again because I can't remember how we did it, or when, or why. Neither can he. I can't write through it or around it or past it and I can't make it up so I'm not writing. If I'm not writing, I'm a cat without whiskers. If I'm not writing, I'm depressed. Morbid, even.
I never used to think about dying. Any thoughts of death have really been just that, thoughts, experienced from the eyebrows up, not the hideous, almost Biblical
knowledge that jumped me last night. I settled in bed with my three pillows and my three dogs, the curtains pulled, door closed, lights off, everything the way I like it, but this time my heart was pounding in my throat. Out of the blue came a fact: this body of mine, the one in pink pajamas, the one hanging on to her pillow for dear life, these pleasant accommodations in which I have made my home for 68 years, it's going to die. It will die and the rest of me, homeless, will disappear into thin air. I could actually hear my heart now, pounding.
But hard on the heels of this came a worse bit of news. My beautiful children, now in the middle of their lives, are going to grow old and they are going to die too. I won't even be here then. When that thought struck, I felt an awful meaninglessness, and then nothing, and that absence of feeling was the worst thing I've ever felt.
The coffee is ready. Harry is up. He's barking at the top of the stairs, waiting for me to wait for him at the bottom, and once I'm there, he makes his cautious way down. He's less sure-footed in his old age. He wants to go out too, but not before checking everybody's bowl. Harry's an optimist. I love this old dog. Off he ambles into the yard, tail held high, head held high. Peeing on everyt
hing perpendicular. I settle down with coffee, my notebook and pen. I'll write shopping lists if nothing else comes. Just keep the pen moving on the page. Eggs butter sugar.
Late in the day I have a bit of luck. Yesterday I discovered a bowl of plums in the icebox that had sat there forgotten for a month, and I took the bowl into the back yard and tossed the plums one by one onto the icy grass near the woods where I've seen deer. A dozen dusky purple plums, past their prime: an offering. And this afternoon when I go out to look, the frozen grass is bare, and I am filled with a joy I can't get to the bottom of.
AND THOSE SAME 3 QUESTIONS…

1. What is the best book you've read in the last few months and how did you choose it?

There have been a few contenders–the one that affected me most in the chills and laughter department is Julian Barnes' Nothing To Be Afraid Of–which is all about death. argh.

2. Would you give us one little piece of writing advice?

Try and keep the faith. We all have good days and bad days. Keep writing, stay in the habit of writing, even if it's laundry lists.

3. What is your strangest reading or writing habit?

I like to paint on the reverse of glass, make a huge mess, and stop thinking so hard.
Books by Abigail Thomas:
*******************************************************************************

November 1, 2009: Sheri Reynolds
My cat wakes me up early, predictably, tapping at my nose with her paw. She's always gentle at first, but if I don't get up and feed her, she'll use her claws, so I get up. Downstairs I make the coffee, wrap up in blankets and go out to the porch swing with my laptop. I'm between writing projects at the moment, and nervous because my editor has had my just-finished novel for three weeks, and I haven't heard back. So I do research for a new idea – I'm studying the cloth-diaper industry and learning about diaper services – and I write for an hour, just brainstorming. Then I join my partner Barbara out on the back deck, where we watch the day lighten, drink more coffee, visit with the birds.
After breakfast, we walk to the bay. We live on Virginia's Eastern Shore, and every morning, we take our dog down to the beach to run. Today we wear ear-muffs and gloves, even though it's only October, because the north wind's blowing. Home again, I get ready for work.
I have an hour-long drive across the bay to Old Dominion University where I teach. Though my classes only meet on Tuesdays and Thursdays, I have to go in today (a Wednesday) because I haven't finished some committee paperwork and because we have a visiting writer on campus. My drive over the Chesapeake Bay Bridge-Tunnel, connecting the Eastern Shore to Virginia Beach, is always daydream time for me. I work on a character in my head, try to see the world the way she does. This character pictures people as they were in the womb. Everyone she meets, she sees as a fetus. I see fetuses all across the bay: the toll-collector, the highway worker. Even the seagulls I imagine curled up and slimy in their eggs.
At school, I fill out forms for curricular changes and send emails to my advisees, reminding them it's time to choose classes for next spring. The poet Jorn Ake is on campus to give a craft talk about his poetry, and I'm secretly hoping the room will be packed so I can say hi and slip out. I have a headache, and I still haven't prepped my classes for tomorrow. But only eight students show up, so I stay. In the end, I'm really glad I did. He's fabulous. He discusses the way different components of his poems come together, the historical, the political, the personal.
By the time I leave campus, it's after two, and I haven't had lunch, so I stop at a strip-mall for a slice of pizza. (Okay, two slices.) I sit in a booth with my journal, intending to make some notes about my creative writing class for tomorrow, but instead I start a little poem. I don't really write poems – but sometimes when I'm excavating memories, they come out shaped like poems. For some reason, I'm writing about my great uncle Gurley, realizing for the first time that his name sounded like "Girly" and wondering what that was like for him. The TV is blasting – apparently there's a funny movie on because the guy working behind the counter keeps cracking up.
Back home, I collapse in the hammock and reread some scenes from Tennessee Williams' "Streetcar Named Desire." I'm teaching it tomorrow in my Southern Lit class. The sun's out now, warm on my head. The dog and cat have both crashed beneath me in the shade I'm making. I close my eyes and try to send telepathy to my editor, telling her: "Love my book. Love it!" I check to see if she emailed, but she didn't.
I send her more telepathy while I'm working in the garden. Something has eaten tiny holes in all the kale. There's lettuce to pick and then wash. I practice a few songs on the guitar while I'm waiting for Barbara to get home from work. Ordinarily I cook on Wednesdays, but tonight we're meeting friends at the Pub around the corner. It's a fun night, but by nine we're home again, in pajamas, wrapped up in comforters and sitting out back in the dark, being dreamy.
AND THOSE SAME 3 QUESTIONS…

1. What is the best book you've read in the last few months and how did you choose it?

Michele Young-Stone's "A Handbook for Lightning Strike Survivors." (Coming out in April 2010) Her editor sent it to me asking for a blurb.

2. Would you give us one little piece of writing advice?

If your writing isn't happening, just dance or paint or play Wii or watch America's Funniest Home Videos. It's okay.

3. What is your strangest reading or writing habit?

I read magazines backwards, preferring to start at the end and work my way to the front.
Books by Sheri Reynolds:
******************************************************************************
October 1, 2009: Adam Braver:
I never thought of myself as an early riser. I always preferred the quiet of night, followed by a peaceful sleep well into mid-morning. However, my cat and my son do not share a similar sensibility, and, in direct proportion with the graying of my hair, my circadian rhythms have become inverted.
My day now begins somewhere between 6:00 and 6:30.
In terms of writing, this particular day requires careful management. While a normal morning involves reading several newspapers online, answering overnight email, and getting myself organized for the daily writing schedule, this is a day of deadlines. A promised blurb has run itself up to the final hour, and a magazine article also needs to be delivered. (Luckily, this is a non-teaching day, and I am thankfully caught up, if not ahead on that front.) Deadlines can bring out the worst—cursing the lack of available hours, and rerunning the daily idiocies that have knocked me off schedule for weeks. Warning: run all these grievances through your head long enough and they become their own set of idiocies and time wasters. Best to get to work.
A pot of coffee is always involved, and once my son is off to school, and my wife safely secured into her day, I'm parked at my desk. The goal is to get everything done by 3:00, leaving me ample time to get to the novel I'm working on, and at least end the day with a couple of solid, new pages. Focus and discipline have never been an issue. It's more about negotiating the obligations.
First up is the blurb. My desk is piled with stacks of papers that, to the layman, might appear to be clutter. It's a system I fully understand, but if were I put in unfortunate circumstances, it's one I could never explain. On the back of a National Grid envelope are the notes I have been jotting down while reading Steven Church's upcoming memoir, The Day After the Day After. It should be simple to distill these notes into a two or three line blurb. But this is a book that I truly like a lot. And I'm scared to death of not quite "getting it right." I draft out several similar iterations, labeling each appropriately: academic, thoughtful, hip, clever, literary. Eventually I settle on a hybrid of all the versions. In order to stanch the obsessing,
I immediately email it to Steven.
A new pot of coffee.
Because I'm constantly being saved by music, I was fortunate to have been assigned to cover last summer's Newport Folk Festival for Rhode Island Monthly Magazine. I'd spent two days in Newport, listening to music, interviewing organizers, performers, vendors, and attendees—leading to an essay about experiencing the festival. Hours and hours of recorded interviews. Pages and pages of notes. All distilled down to 2,500 words. And today I'm parsing words, part shaman, part mechanic. Trying to fix with precision, yet still foresee the choices that will cause me to cringe two days later. With each tweak, it seems, another not-quite-right word is revealed, as though it's been secretly lying dormant under other troubled words, just waiting to be awakened. Eventually, as with the blurb, I push the send button.
I have managed to meet my 3:00 deadline with tangible accomplishments. But here's the truth, and this part is undeniably real—I miss not having the distractions, because now it's just me and the blank pages of this new book; and again, this is the truth here—it's hard work writing a novel, because, particularly with first drafts, there's so often very little pleasure.
AND THOSE SAME 3 QUESTIONS…

1. What is the best book you've read in the last few months and how did you choose it?

The Housekeeper and the Professor by Yoko Ogawa. I'd come across her previous book (stories) via word of mouth, and the simplicity of the prose against the power and smarts of the stories blew me away. The latest novel had the same effect.

2. Would you give us one little piece of writing advice?

It's rarely the story itself that's interesting, it's the way you tell it.

3. What is your strangest reading or writing habit?

The delusion that I have no strange habits.
Books by Adam Braver:
****************************************************************************
September 1, 2009: Dani Shapiro
I awake as I do most mornings to the creak of the stairs, the sound of my husband's footsteps. Michael brings me a piping hot cappuccino in my favorite blue-and-white striped china cup. I roll over in bed. I'm a little jet-lagged–we've just returned to our home in Connecticut from a writers conference out west. I tossed and turned last night, haunted by unusually vivid images of my parents, both gone now. Why were they visiting me in my half-sleep? "Five more minutes," I beg. But it's nearly eight o'clock, and the mom of one of my son Jacob's friends is coming over to pick him up. I open my eyes–the cappuccino helps–and our two dogs Samson and Zeke are by the bed, waiting for attention. They're like Mutt and Jeff: a big fluffy white labradoodle and an ornery little Norwich terrier. The whole family is up except for me.
Downstairs, we're still in a summer routine. Jacob eats cereal at the kitchen table. "Sponge Bob"–bane of my existence–is blaring on the television. I put together a tote bag for his day: tennis racket, socks, sneakers, shorts, swimsuit, sunscreen, ipod, earphones. I'm sure I've forgotten something. Mornings are an attempt to be in mommy-mode and at the same time reserve just a bit of myself in that quiet, dreamy state of just-waking, so that once my family is out the door, I can turn to my work. The mom arrives with kids in tow–the dogs are overjoyed, leaping off our stone walls in greeting. A sweet sight: a little girl still in pink pajamas stands in our driveway, her hair in braids. I wave goodbye, still trying to keep that small bit of myself in reserve.
Michael leaves for his office where he will spend the day writing. The house is quiet. I spend the morning hours in my study, catching up. I write a blog post, since I had fallen behind during our time in Sun Valley. I answer several emails, some of which require careful composition and thought. I check items off lists–my mind zinging all over the place. All the while, I am thinking that I must do something that settles me into myself. Usually, this involves yoga or meditation. Recently I have begun to play the piano again, after many years away from it. I have started to take lessons with Jacob's piano teacher. I'm starting slowly, with scales, exercises, arpeggios. A lovely Sonatina.
It's nearly lunchtime before I manage to peel myself away from my desk, the tasks at hand. I have a new book coming out–a memoir called Devotion– along with a new paperback edition of my first memoir Slow Motion–and all this necessitates lots of seemingly small bits of writing which actually require enormous effort. I rewrite the copy for the back of Slow Motion. At my editor's request, I shorten my bio. I feel as if I've gotten nothing done, but in fact all of it has to get done somehow.
Downstairs, to the piano. The light streams through the living room window behind me. As I practice, my mind begins to clear. The concentration on a piece of music–the notes, the fingering, the dynamics of it–makes everything else fall away. It is not unlike the practice of writing. An hour disappears. My mind finally quiet enough to read and to think.
At the end of the day, family life resumes. The three of us have dinner–casserole leftovers from a Moosewood Cookbook recipe for Michael and me, chicken fingers and pasta for Jacob–and at this time of summer, a Red Sox game is almost always on television. "Mom, did you see that? Mom, look at that catch!" I glance up from my iphone, juggling the competing interests. These years of having a young child at home, of domestic life, of writing books–these years are full and rich and complicated, and even as the hours pass by too fast, I know one day I will look back at them longingly.
AND THOSE SAME 3 QUESTIONS…
1. What is the best book you've read in the last few months and how did you choose it?
The Suicide Index by Joan Wickersham. A memoir with an experimental structure–absolutely brilliant and heart-rending.
2. Would you give us one little piece of writing advice?
How you feel about your work on any given day is meaningless. Show up for it no matter how you feel.
3. What is your strangest reading or writing habit?
When I feel completely, utterly fried, I climb onto the bathroom counter and soak my feet in the sink while reading Elle or Vogue.
Books by Dani Shapiro:
*******************************************************************************
AUGUST 1, 2009: Pam Houston
The day begins at first light when my youngest wolfhound, Liam, sings a song.  He throws back his head and howls to greet the day.  It sounds a little like a donkey and a little like an elephant.  Sometimes Fenton and Mary Ellen sing along with him.  Mary Ellen's singing is second soprano, and Fenton's is practically falsetto.  They sing for about five minutes, and I am grateful the nearest house is more than a mile away.  Sometimes I can go back to sleep but more often than not I get up, and read to ease into the day.  This week it was Margaret Atwood's new one, another review for Oprah.  The Year of The Flood….a dystopian future where everything is screwed up all thanks to men and their penises.  Very droll in Atwood fashion. Incredible world building.
Greg gets up and makes coffee, this week it is Sumatra Mandheling ordered especially from Stumptown in Portland, and he makes our protein powder and goat yoghurt and banana concoction, which at first I resisted, but now I love.  I look at email, give Mary Ellen her daily pain pill (she only has three legs) give good morning pets to all the pets and dog cookies likewise.  I take Deseo (the diabetic pasofino) a pear with three chromium picolante pills stuck inside, and a carrot each for Roany and the Yellow Horse.
After coffee we take the boys (Fenton and Liam) on a walk to the end of the pasture, over the fence and onto the National Forest, up to the top of Lime Creek and back home, about two hours round trip.  There is usually a load of laundry to do, before the thunderstorms boom up in the late afternoon (no dryer here at the ranch, so clothes get hung outside on the line.)  We have a little lunch, usually leftovers from the night before, or, if there are none, a bowl of instant mashed potatoes or peanut butter and sour cherry jam on a spoon.
The afternoon is work time, which means working on my novel, or writing a review for Oprah, or critiquing manuscripts, or writing an essay for an anthology (or a blog) or whatever else is on the docket for any given day.  Some days there is a late afternoon trip to town for mail, or milk, or a fishing license, or a trip to the vet for shots, or a torn ear, or clogged anal glands.  The Rockies come on TV sometime between 5 and 8, depending on what coast they are on, and they are ubiquitous in this house on a summer evening.  Dinner is the one meal I throw myself into, and it is usually fairly elaborate and fresh and full of whole food/no short cut ingredients.  A Thai curry with eggplant and scallops, or a duck with mango ginger sauce, or buffalo steaks with cauliflower mash and sweet corn.  So a couple of hours in the kitchen with the Rockies on in the background is my idea of a perfect summer evening.  Sometimes we take a nightfall walk, sometimes a nightfall bath.  Sometimes we play some chickenfoot dominoes.  We usually take books to bed and read a little, and close our eyes until it is time for Liam to sing again.
AND THOSE SAME 3 QUESTIONS…

1. What is the best book you've read in the last few months and how did you choose it?

Mary Gaitskill's Don't Cry.  It was chosen for me by Pat Towers, my editor at Oprah, but if it had not been chosen for me, I would have read it anyway.

2. Would you give us one little piece of writing advice?

I must defer to Henry James, "A writer ought to strive to be a person on whom nothing is lost."

3. What is your strangest reading or writing habit?

Reading Sports Illustrated in the bath tub cover to cover every week.
Books by Pam Houston:
~~This series began August 1, 2009~~